Rupert Murdoch Reveals Which Fox News Hosts 'Endorsed' Election Fraud
Rupert Murdoch, executive chairman of Fox Corporation, said under oath that some Fox News hosts "endorsed" the false narrative that the 2020 election was stolen from former President Donald Trump, according to a new court filing.
Dominion Voting Systems is suing Fox Corporation and Fox News for defamation after accusing the network of supporting Trump's voter fraud claims while allegedly knowing the claims were false. Earlier this month, text messages released as part of the $1.6 billion lawsuit revealed that some of Fox News' hosts and executives were casting doubts on election fraud claims while the network continued to embrace them.
According to additional court filings unsealed Monday, Murdoch said during a deposition last month that specific hosts at Fox News did endorse the "false notion" that the election was stolen from Trump, including Lou Dobbs, Maria Bartiromo, Jeanine Pirro and Sean Hannity.
Murdoch also said that he "would have liked us to be stronger in denouncing it, in hindsight."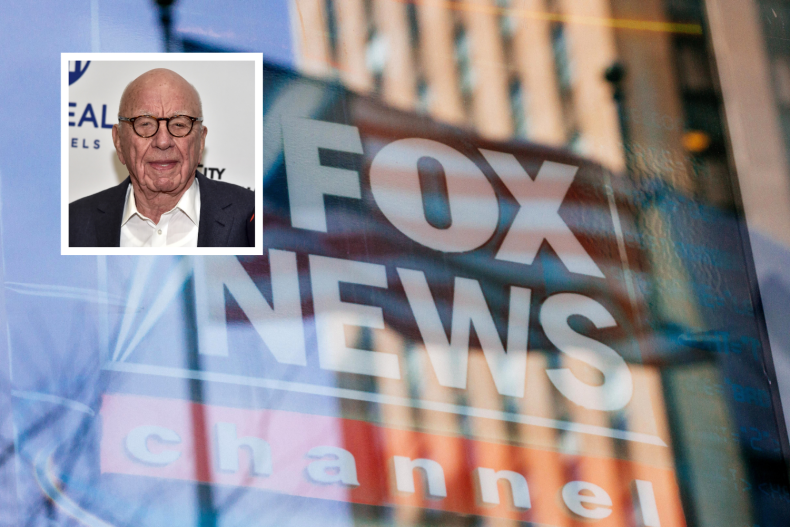 "While Fox does argue at times that its hosts were reporting neutrally without endorsing any of the lies about Dominion, the record demonstrates the opposite," Dominion Voting wrote in the filing. "The hosts of the accused shows repeatedly endorsed the stolen election lies. Even Rupert Murdoch had to concede the point."
Murdoch, however, attempted to differentiate between Fox as a whole and specific hosts that were endorsing Trump's claims. When asked if he was "now aware that Fox endorsed at times this false notion of a stolen election," the executive responded: "Not Fox, No. Not Fox. But maybe Lou Dobbs, maybe Maria, as commentators."
In a statement obtained by Newsweek on Monday, a Fox spokesperson said that Dominion's view of defamation law "would prevent journalists from basic reporting and their efforts to publicly smear Fox for covering and commenting on allegations by a sitting President of the United States should be recognized for what it is: a blatant violation of the First Amendment."
"Under Dominion's approach, if the President falsely accused the Vice President of plotting to assassinate him, the press would be liable for reporting the newsworthy allegation so long as someone in the newsroom thought it was ludicrous," the network added in its own filing released Monday, Reuters reported.
As Newsweek has previously reported, in order to win the defamation suit, Dominion Voting would have to prove that Fox showed actual malice in its coverage of the 2020 election.
A five-week trial for the defamation suit is scheduled to begin in Delaware on April 17.