Moscow Blasts Biden Administration's 'Confrontational' Blacklisting of Russian Firms
Moscow's ambassador to Washington, DC has described the Biden administration's blacklisting of Russian firms for security reasons a "confrontational" move, as relations between the countries fray even further.
The comments by Anatoly Antonov were in response to the announcement by the U.S. Commerce Department that Russian firms were among 34 global entities banned because their activities were opposed to "the foreign policy and national security interests of the United States."
A statement by Secretary of Commerce, Gina Raimondo, said that the ban on Russian entities was due to "their involvement in the procurement of U.S.-origin electronic components, likely in furtherance of Russian military programs.
"Additionally, Commerce added one entity to the Military End-User List under the destination of Russia," the statement added.
However, Antonov complained that the U.S. did not "provide any specifics" regarding the alleged violations by the Russian firms.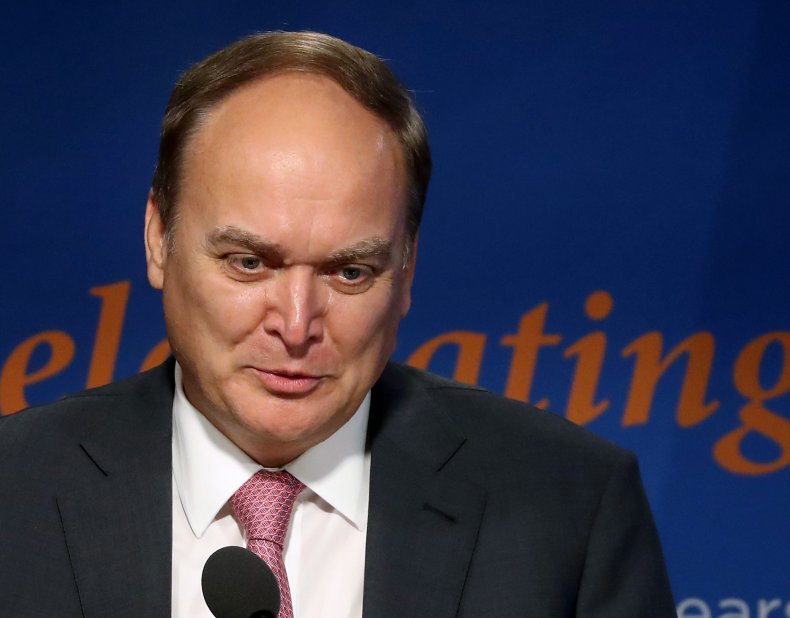 "They used the notorious 'likely', saying that our companies allegedly bought electronic components from the USA for some Russian military programs," he said in a statement in Russian and English on his embassy's Facebook page.
"This approach does not stand up to scrutiny. This is another confrontational step as part of Washington's deliberate efforts to restrict the access of domestic enterprises to high-precision technologies from abroad," he said.
Antonov added that the move "fundamentally contrasts" with U.S. statements, including during the Geneva summit between Presidents Joe Biden and Vladimir Putin, "about the need to normalize the entire range of bilateral relations."
Only last month, Antonov returned to Washington, DC after spending almost three months in Moscow, following a diplomatic spat between the capitals, which followed U.S. sanctions for the SolarWinds hack and U.S. election interference.
Tensions also increased after Biden agreed with an interviewer that Putin was a "killer."
Meanwhile, Russian Foreign Minister Sergey Lavrov this week warned that Moscow would respond "harshly and resolutely to unfriendly steps," from the U.S.
The State Department said preparations are underway for dialogue with Moscow over strategic stability, with a spokesperson telling Newsweek that both sides "are in the process of scheduling the first meeting", in which "a high-level Department of State official will lead the U.S. delegation."
The talks are expected to happen before the end of July but will take place following repeated criticism by Moscow of Washington.
The Kremlin's recent beefs with the U.S. include the NATO-led Sea Breeze exercises in the Black Sea, as well as its accusation of American involvement in the Black Sea standoff with the British Navy vessel HMS Defender.
The U.S. trade blacklist announced Friday also included 14 Chinese companies over their alleged role in the abuses of its Uyghur civilians and other Muslim ethnic minorities. There were also eight Iranian firms named.
Newsweek has contacted the U.S. Commerce Department for comment.