Russia on Saturday criticized comments that President Joe Biden recently made in which he stated that Russian President Vladimir Putin "cannot remain in power."
"That's not for Biden to decide. The president of Russia is elected by Russians," Kremlin spokesman Dmitry Peskov told Reuters.
The president was delivering a speech on Saturday when he took a hit at Putin in Warsaw, Poland, at the Royal Castle where he met with Polish officials, among other Western allies, to discuss the ongoing war in Ukraine.
"Ukraine will never be a victory for Russia—for free people refuse to live in a world of hopelessness and darkness," Biden said. "We will have a different future—a brighter future rooted in democracy and principle, hope and light, of decency and dignity, of freedom and possibilities. For God's sake, this man cannot remain in power."
His remarks were met with backlash from multiple officials, including Peskov who warned that "each time such personal insults narrow the window of opportunity for our bilateral relations under the current [U.S.] administration. It is necessary to be aware of this."
The Kremlin spokesperson also said that "a state leader should keep their temper."
Meanwhile, president of Russia's lower house of parliament Vyacheslav Volodin, said that "Biden is weak, sick and unhappy," Agence France-Presse reported.
However, a White House spokesperson on Saturday clarified that Biden wasn't urging a "regime change" in Russia, but that he meant to stress that "Putin cannot be allowed to exercise power over his neighbors or the region."
French President Emmanuel Macron on Sunday also criticized Biden's remarks and warned against a verbal "escalation" in the Ukraine conflict, according to AFP. Macron is set to speak with Putin within the next two days about plans to evacuate Ukrainians from the heavily-hit city of Mariupol, according to the newswire.
The French president told broadcaster France 3 that this mission could be achieved by "first a ceasefire and then the total withdrawal of [Russian] troops by diplomatic means."
"If we want to do that, we can't escalate either in words or actions," he added.
Former CIA director David Petraeus said on Sunday during a TV appearance on ABC's This Week that Biden made a "very strong statement," but warned that the president's comment about Putin remaining in power, which received a heavy media coverage, "will cause some challenges down the road."
"Headlines will move on to something else within a few days, but in the mind of Putin...it could complicate matters," he added.
Some GOP leaders also warned against Biden's use of language when addressing the Russian invasion of Ukraine. Former President Donald Trump also criticized his remarks and the way he is handling the invasion saying that the Biden administration "don't know what they're doing."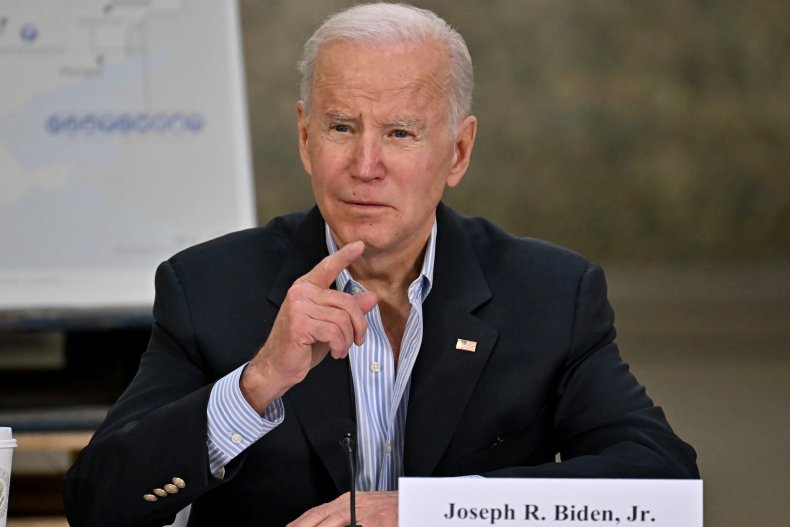 "It's the most dangerous time in the history of our country, in my opinion. I don't think our country has ever been in greater danger than it is right now because of the power of certain weapons that I know very well," Trump said on Saturday during a rally in Georgia.
Biden has been targeting Putin verbally ever since Russia's invasion that began on February 24 after Putin declared a "special military operation" to "de-Nazify" the Eastern European country.
During a visit with Ukrainian refugees in Poland on Saturday, Biden was asked by a reporter: "You're dealing every day with Vladimir Putin, and look at what he's done to these people. What does it make you think?"
The president responded: "He's a butcher."
In another instance, Biden called Putin a "war criminal" during a press conference on March 16, which Peskov said was "unacceptable."
"We consider unacceptable and unforgivable such rhetoric of the head of state, whose bombs killed hundreds of thousands of people around the world," the Kremlin spokesman said.
Newsweek contacted the White House and the Russian foreign ministry for comment and will update the story once a response is received.