Russia Hands Over Plan to 'Fight Against Terrorism' in Latin America
Russia's recently appointed envoy to Argentina has submitted a plan designed to combat what he calls "terrorism" in Latin America, warning of foreign plots against the region.
The new ambassador to Buenos Aires, Dmitry Feoktistov, held a news conference Thursday shortly after presenting his credentials to the Argentine government. He discussed his country's strategy in the Argentina and Latin America. During his remarks, he said that Russian officials "have information indicating that terrorists probably consider using Latin America for their criminal goals. Among other things, this includes the creation of bases for re-creation and treatment of foreign terrorists, collection of funds, recruitment and propaganda," according to the state-run Tass news agency.
He also said that Argentine authorities are aware of these developments and had agreed to cooperate with their Russian counterparts in thwarting such activities. "In this respect, I submitted to Argentine Foreign Minister Jorge Faurie on Monday a draft intergovernmental agreement on cooperation in the fight against terrorism, prepared by Russia," he said.
"We expect the Argentine side to study it in a prompt and constructive manner so that we could sign it without delay," he added.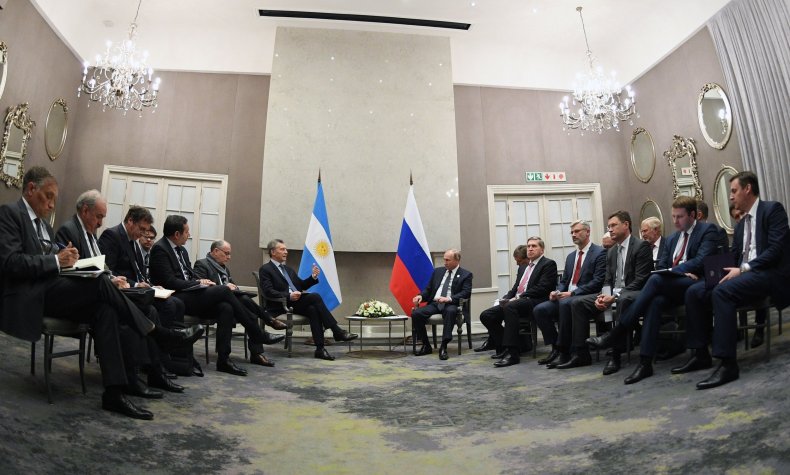 Russia has a long history of battling insurgents at home and abroad since the collapse of the Soviet Union and has been especially active in battling Islamist militants in the restive region of Chechnya in the North Caucasus. Since September 2015, Moscow has also been battling the Islamic State militant group (ISIS) in Syria, and Russian citizens have been targeted by the global jihadi network at home and abroad.
While ISIS has not claimed any attacks in Latin America, one Brazilian group did pledge allegiance to the militants in 2016, and a second group of people were arrested in May on suspicion of attempting to set up an ISIS cell. In March, The Daily Beast reported on the case of a Cuban national who allegedly joined ISIS to carry out a plot to kill U.S. diplomats in Colombia. Five out of the eight people killed in the October 2017 ISIS-inspired truck attack in New York City were Argentine nationals.
One of ISIS's top foes, the Iran-backed Lebanese Shiite group Hezbollah has been long suspected of having a presence in Latin America and is considered a terrorist organization by the U.S., the U.K., Israel, Gulf Arab states and several Western allies. Like many Latin American states, however, Russia does not share this view, and the Russian military has worked alongside Hezbollah in fighting rebels and jihadis in Syria.
During Thursday's news conference, Feoktistov also said that Russia had submitted to Buenos Aires a draft for cybersecurity cooperation and that Moscow received the Argentinian side's amendments about two weeks ago. He said Russia expected this document to be agreed on as soon as possible and suggests "holding expert consultations on the issue at the highest level possible."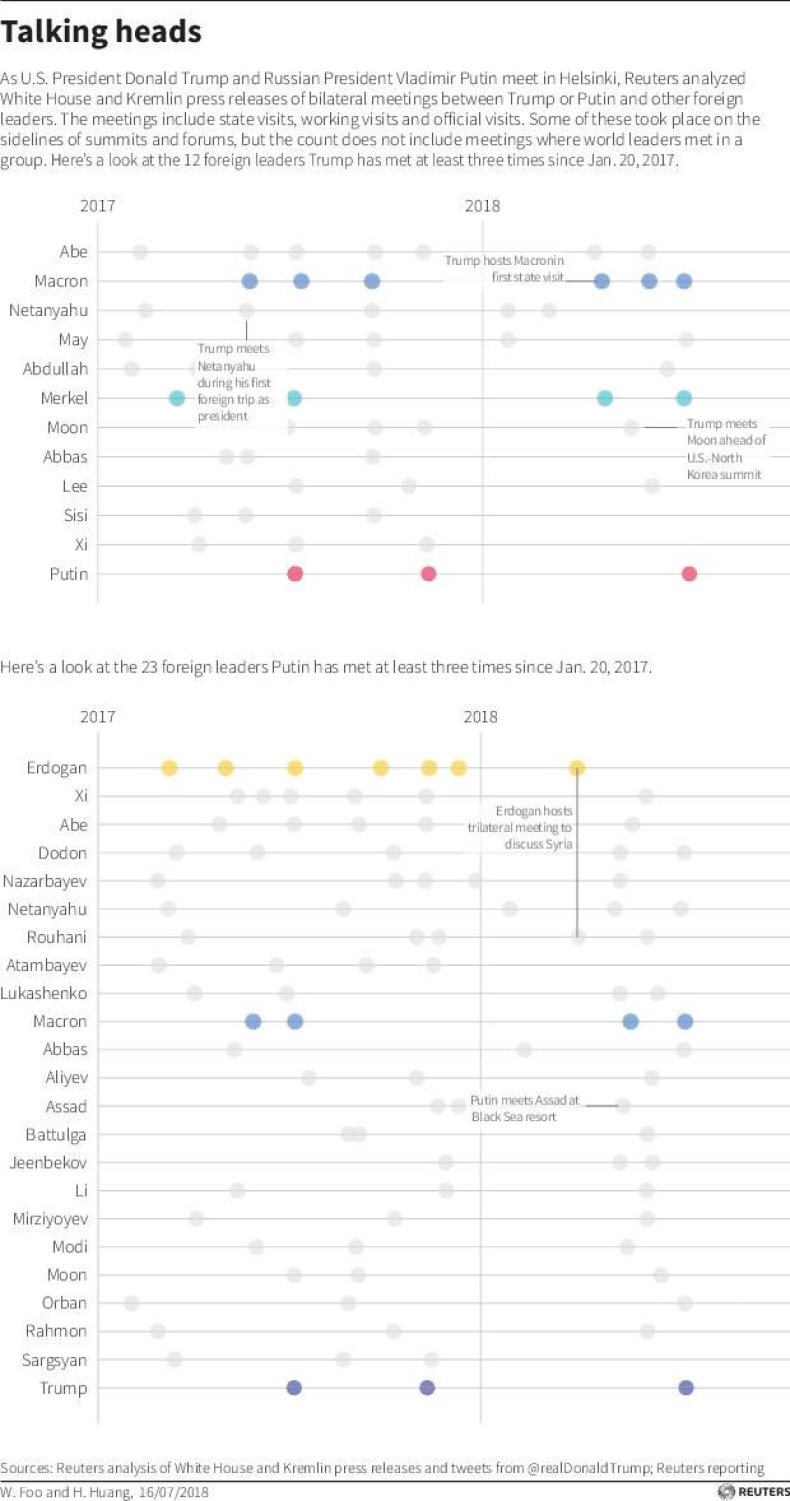 The U.S. has previously warned of potential plots to attack Caribbean nations and the potential threat of ISIS militants using the islands to infiltrate the U.S. mainland, but none of these plans have come to fruition. Instead, Washington has grown increasingly cautious about Moscow's growing influence in Latin America, considering it a threat to national security.
Feoktistov also announced Russia's willingness to enter a bid to supply Argentina with new energy industry equipment, including a "power generation facility," according to Tass. "The Russian side suggests that Argentina think about new opportunities, such as the construction of a Russian-designed nuclear power plant, similar to those that were built by Russia and now operate successfully in Finland and Turkey," he said.