Russia Condemns U.S., Allies' Efforts to Dominate 'Land, Air, Sea and Space' Rather Than Pursue Talks
Russia condemned Thursday what it considers to be efforts by the U.S.-led NATO Western military alliance to advance its military capabilities on multiple fronts rather than engage in dialogue with Moscow and campaign for global arms control.
Russian Foreign Ministry spokesperson Maria Zakharova condemned NATO leaders for prioritizing "the made-up Russian threat over other regions of the world" that also warrant discussion. She made the remarks in response to NATO's summit last week in London, where the 70-year-old defense pact's leaders gathered to discuss strategy.
Zakharova told reporters in Moscow that this only added to a growing number of questionable positions taken by NATO as it continued to place expanding defense capabilities to deter Russia at the top of its "dangerous" agenda.
"This line taken at summits in Wales, Warsaw and Brussels increased tensions by providing for NATO dominance in all operational areas—on land, sea, air and cyberspace—now space too has been added, as if there were no problems elsewhere," Zakharova added.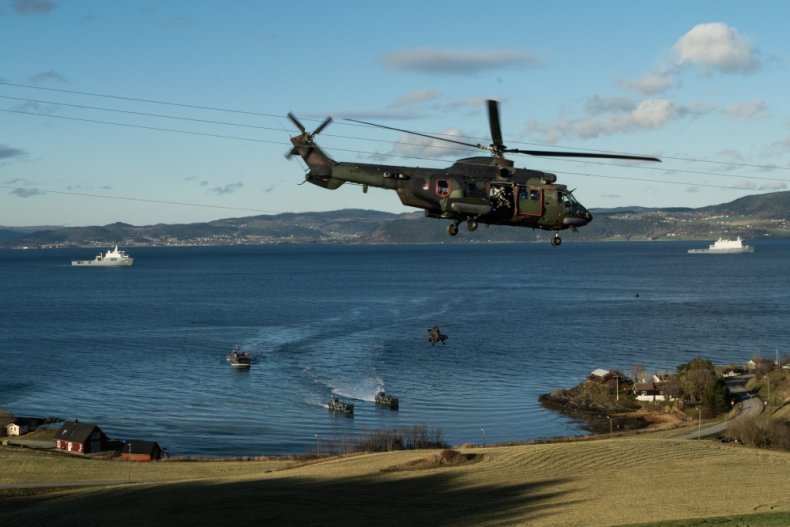 In London last week, NATO powers affirmed they "are increasing action to protect our freedoms at sea and in the air" and are "further strengthening our ability to deter and defend with an appropriate mix of nuclear, conventional, and missile defence [sic] capabilities, which we continue to adapt."
The alliance also "declared space an operational domain for NATO," announced efforts to bolster its "tools to respond to cyber attacks" and warned against "China's growing influence and international policies as the 29-member grouping sought to assert itself in the modern era.
NATO was established in 1949 as the World War II Alliance that defeated Axis Powers devolved into a Cold War split along ideological lines between the West and East. Shortly after, the Soviet Union developed the rival Warsaw Pact among its own allies in Europe, but this was dissolved in 1991 along with the communist bloc.
Ties between NATO and Moscow improved in the following decades, but have gradually soured in the 20 years that Russian President Vladimir Putin has been in power. The longtime leader, who has since been at the country's helm as either president or prime minister, has sought to reclaim his country's primary role on the world stage by amplifying its military and diplomatic prowess.
At the same time, he's sought dialogue with the West and questioned NATO's relevance in the 21st century, particularly as the U.S. installed sophisticated defense systems off Russia's borders. Since Moscow's controversial annexation of the Crimean Peninsula and alleged support for separatists amid political upheaval in Ukraine in 2014, NATO and Russia's ties have deteriorated considerably, leading both sides to build up weapons and troops.
Europe's frontier may soon see the return of medium-range and intermediate-range weapons with the U.S. exit of the 1987 Intermediate-range Nuclear Forces (INF) Treaty, something both Russia and China warned may spark a new "arms race."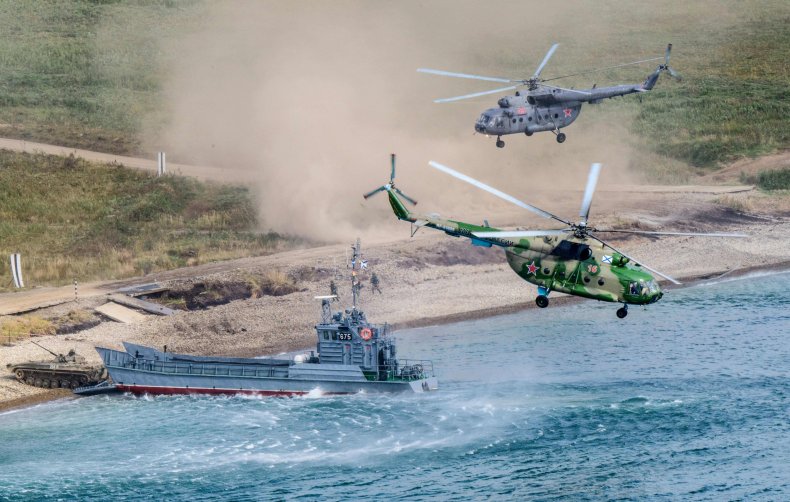 Notably absent from last week's London declaration was any comment on the New Strategic Arms Reduction Treaty (START), the last remaining bilateral arms control deal between Washington and Moscow. Russian officials have repeatedly appealed to U.S. counterparts to renew the agreement, which limits the massive nuclear arsenals of both countries and expires in February 2021, but have said they received no response.
A day after the NATO summit, Putin announced that "Russia is ready to immediately, as soon as possible, before the end of this year, without any preconditions, extend the START Treaty." On Tuesday, Russia Foreign Minister Sergey Lavrov traveled to Washington to meet with Secretary of State Mike Pompeo and reaffirmed this offer.
He was rebuffed, however. Pompeo argued that a new deal was necessary to address developments like emerging weapons platforms and including other countries, such as China. Beijing has repeatedly stated it would not be a part of any non-proliferation agreements between Washington and Moscow, pointing out its significantly smaller and less- sophisticated nuclear arsenal.
Although not officially allies, Russia and China have shored up mutual defense ties, entering in more military-technical cooperation agreements and collaborating in more military exercises as NATO steps up efforts targeting both of them.