Russia is rapidly expanding its navy and plans to add 26 new ships by the end of the year, President Vladimir Putin announced on Sunday.
The Russian leader highlighted the speed with which the new vessels are being constructed during a Russian Navy Day reception.
"A good pace of re-equipment and upgrading is a great merit of the people working in our shipbuilding sector, the result of their professionalism and responsibility," Putin said, Russian news agency Tass reported. "The Russian Navy will get 26 new warships, boats and vessels, four of them equipped with Kalibr missiles," he explained.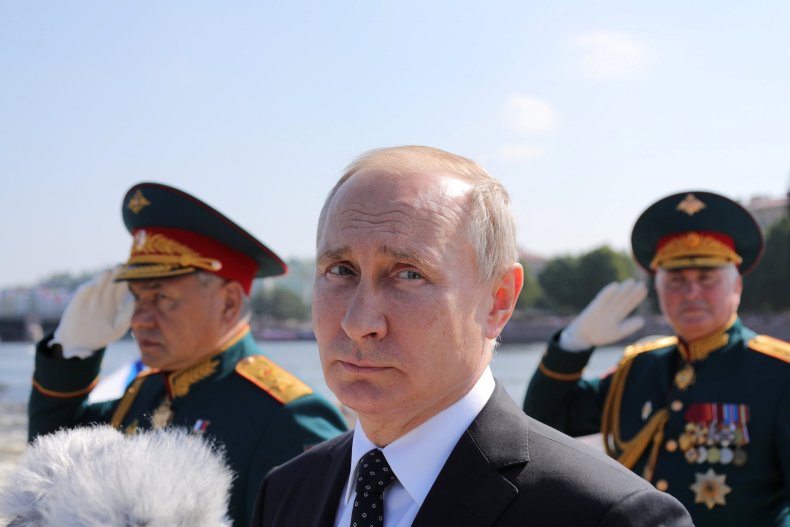 Putin said that expanding the naval fleet would ensure "high combat readiness" and increase Russia's "fighting capacity." He added that the country "will continue taking measures aimed at strengthening and developing the fleet, making it better equipped."
Last month, Admiral James Foggo, who commands the U.S. Navy in Europe and Africa, warned in an interview with Stars and Stripes that Moscow is expanding its submarine force around Europe to challenge American naval dominance more aggressively than at any time since the Cold War. Some of Moscow's submarines possess missiles that can hit any European capital, the admiral explained, making it "important for us to have the situational awareness of where those platforms are operating at all times."
Foggo's concerned comments followed shortly after Russian state media reported that Moscow would add a class of large amphibious assault ship, known as the Ivan Gren, to its naval fleet. The warship can carry 13 main battle tanks, or 36 armored personnel carriers, and up to 300 marines. It also has two Kamov Ka-29 attack helicopters.
Russia has also recently tested "invincible" hypersonic missiles, and announced plans to test "fine-tuned" and "unlimited-range" nuclear-powered cruise missiles. In March, Putin revealed the development of a range of new weapons that would be capable of "circumventing" those of the U.S.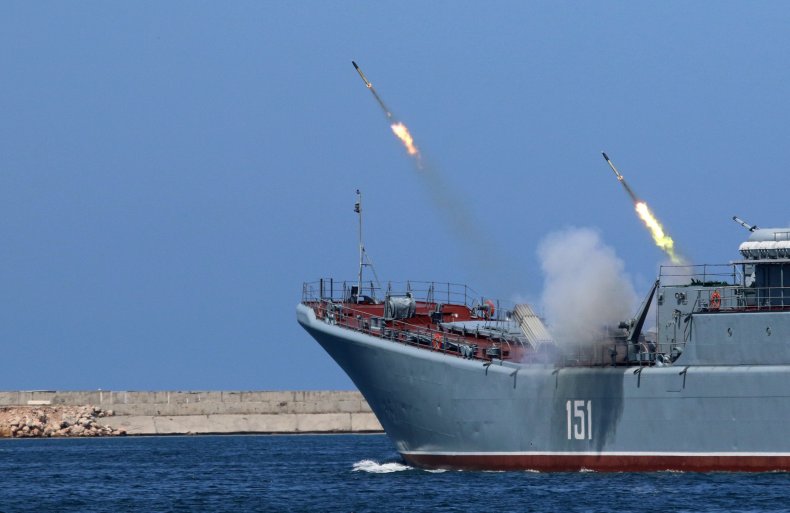 Moscow's military developments come at a time of heightened tensions with Europe, NATO and the U.S. The world has eyed Moscow's apparent ambitions to expand warily, especially since a 2014 decision to support separatist rebels in Ukraine and annex the Crimean Peninsula. Many European nations have expressed concern at a newly expansionist Russia.
As European countries have moved to enhance military cooperation with Washington and NATO, Russia has repeatedly responded with threats of retaliation. Just last week, Russia's defense minister said his country would "take response measures" to NATO's increasing ties with Sweden and Finland.
Moscow threatened "consequences" after Norway announced in June that it would more than double the presence of U.S. troops within its borders starting next year. In May, reports suggested that Poland had offered the U.S. $2 billion to place troops permanently on its territory. Russia warned that such a move could "lead to counteraction" from its side.
Russia has a long history, however, of carefully projecting might, and attempting to destabilize its perceived enemies with stories of military capacity that far outstrip the reality.