Russia Says It Will Know of U.S. Military Plans Before They Happen
Russia's top diplomat has claimed his country has insider knowledge on the military plans of the U.S. and its Western allies.
Russia Foreign Minister Sergey Lavrov made the remarks while addressing the Terra Scientia on Klyazma River National Educational Youth Forum, which was set to run from June 26 to August 12. When asked about how Russia has managed to stay up-to-date on modern security challenges, Lavrov said Moscow would be well-informed in the event of any international attempts to undermine the country.
"Rest assured, we will be provided with information about the schemes harbored by the militaries of both the U.S. and other Western countries against the Russian Federation," Lavrov said, adding that Russia's global military presence was necessary to defend the country's interests, according to the state-run Tass Russian News Agency.
"No matter what is happening in the world, our security as a state, the security of our citizens and our sovereignty will be duly protected. [Russian] President [Vladimir] Putin repeatedly stated it, and I assure you that it is based on real material changes that are taking place in our country and our army," he added.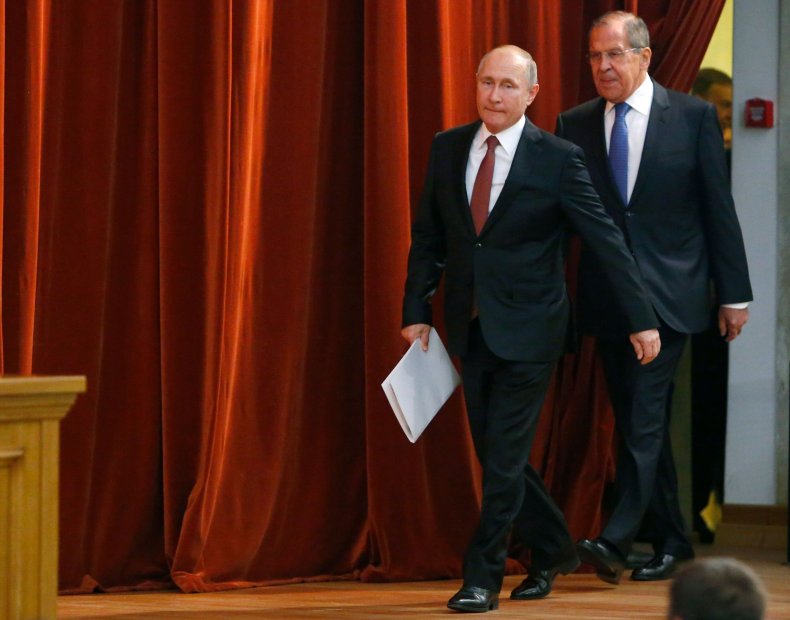 Lavrov's remarks came at a complex time for U.S.-Russia ties, which have in recent years undergone their most difficult period since the collapse of the Soviet Union and the subsequent end of the Cold War. President Donald Trump has sought to work with Putin to restore the two leading powers' relationship, but has been hit with significant criticism for his efforts, especially due to persistent allegations that Trump's campaign colluded with Russia in an attempt to secure a victory in the 2016 presidential election.
Putin has denied any involvement in the affair and Trump has offered conflicting views on whether Russia interfered in the election, while consistently dismissing any culpability on the part of himself or his inner circle. Despite both men seeking to coordinate closer on major issues, the U.S. and Russia remain largely at odds over territorial disputes in Europe and the war in Syria, where both countries are involved in military campaigns.
After Russia's 2014 annexation of the former Ukrainian territory of Crimea, Congress passed a law prohibiting any formal ties between the U.S. and Russian armed forces. Despite Trump's efforts to secure a deal that would see Washington and Moscow work together to return refugees displaced by the Syrian conflict, an extension of this ban was included in the 2019 National Defense Authorization Act, which is likely to be passed sometime this week, Politico reported.
Still, senior U.S. and Russian military officials have occasionally sat down together, including U.S. Joint Chiefs of Staff Chairman Marine Corps General Joseph Dunford and Russian military General Staff Chief General Valery Gerasimov. The State Department declined to comment on Lavrov's remarks when reached for comment by Newsweek, but the Pentagon said conversations between the heads of the U.S. and Russian militaries "have been ongoing for purposes of military deconfliction."
"The president has said he believes a better relationship with Russia would be good for both America and Russia, but the ball is in Russia's court. The meeting in Helsinki is the beginning of a process between the United States and Russia to reduce tensions and advance areas of cooperation in our mutual interest. As President Trump stated, the two sides agreed that their national security council staffs will follow up on the presidents' meetings, and these discussions are underway," a Pentagon spokesperson told Newsweek.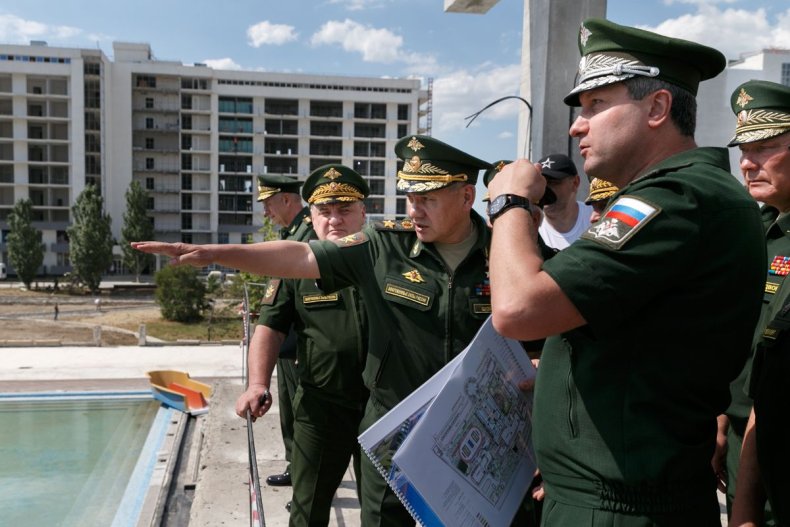 Defense Secretary James Mattis himself reportedly told journalists Friday that he would be willing to restart a mil-to-mil dialogue.
"I am considering meeting with my counterpart, but there's been no decision," Mattis told reporters in an off-camera setting, according to Breaking Defense, adding that he was "all for re-opening communications" with Russia given the right circumstances. "It's most important that we talk with those countries we have the largest disagreements with," he said.
One of the most difficult realms for U.S.-Russia defense ties is the NATO Western military alliance. Largely funded by the U.S., NATO has expanded far past its Cold War borders in Germany and into Eastern Europe, including Poland and the Baltic states of Estonia, Latvia and Lithuania. Trump has called on NATO members to contribute more to the alliance, including living up to a commitment to spend at least 2 percent of GDP on defense. The president even suggested NATO countries should double their defense spending to 4 percent.
Russia has accused NATO of militarizing just across its borders, especially criticizing the deployment of advanced, U.S.-built anti-missile systems. Moscow has portrayed these defenses, along with other high-tech systems deployed in the Asia-Pacific region as a missile shield designed to mitigate Russia's warfighting capabilities.