Russia and China Will Retaliate Against U.S. Missile Systems in Asia, Ambassador Warns
Russia and China plan to take retaliatory measures against the deployment of U.S. missile defense systems in Japan and South Korea, Moscow's ambassador to Beijing warned on Monday.
Speaking to reporters, Ambassador Andrei Denisov said such actions by the neighboring Asian countries pose a security threat to Russia and its regional ally China. He suggested that the decisions from Japan and South Korea would require a response from Moscow and Beijing.
"Those who house such facilities on their territory, which our Chinese partners and we think pose a threat to our security, essentially put their security in jeopardy, as we have to take some retaliatory measures," Denisov said, Russian news agency Tass reported. "And this is absolutely obvious."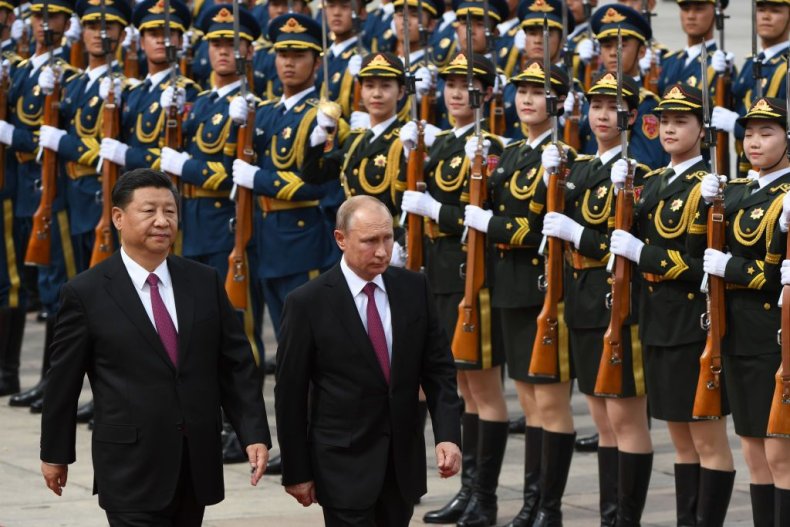 South Korea announced in mid-2016 that it supported the deployment of the Terminal High Altitude Area Defense system, a U.S. missile defense program. The decision came during the constant threat of a nuclear attack from North Korea. However, in recent months, Seoul and Pyongyang have significantly improved relations, signaling that a lasting peace agreement could be possible. At the same time, skeptics suggest North Korea's Kim Jong Un is merely pandering to ease international sanctions so his country can continue to improve its nuclear capabilities.
Japan agreed in December 2017 to expand its missile defense system with the help of the U.S. The country plans to purchase and deploy two Aegis Ashore missile defense systems, each costing about $900 million. They will be positioned in the north and southwest of the country's principal island.
The warning from Russia follows similar statements regarding U.S. defenses established in European countries neighboring the world's largest nation.
European NATO members have eyed Moscow's apparent expansionist ambitions with concern following a 2014 move to support separatist Ukrainian rebels and annex the Crimean Peninsula. Russian neighbors Poland, Norway, Latvia, Sweden, Estonia and Lithuania have raised concerns that Russia could make similar moves against their sovereignty.
In early June, Norway announced it would more than double the presence of U.S. Marines within its borders starting next year, leading Russia to warn that there would be "consequences." Reports also circulated in May suggesting that Poland offered the U.S. $2 billion to station troops permanently within its borders. Moscow said such a move could "lead to counteraction from" its side.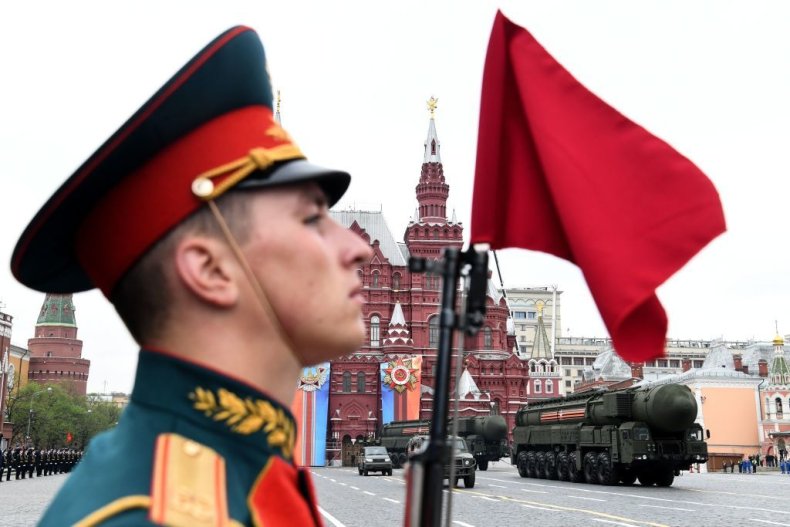 Recent satellite images also suggest that Russia has expanded a nuclear storage facility in its Kaliningrad enclave, located near the borders with Poland and Lithuania, according to a report released in mid-June by the Federation of American Scientists.
Despite threats from Moscow, and Washington appearing to increase its defensive posture against Russia around the world, President Donald Trump and Russian President Vladimir Putin recently met in Helsinki for a high-profile summit. Following the meeting, the leaders said they agreed to work together more closely on security and military issues. They also said they discussed their nation's respective nuclear arsenals.
Trump has hailed the meeting as a "great success," while many in Washington—from across the political spectrum—have condemned the president for pandering to Moscow as the FBI continues to investigate the president's campaign team for connections and alleged collusion with the Kremlin.