Russia Says Trump Canceling Talks Will Give Putin Free Time For Other 'Useful Meetings'
Moscow has said that President Donald Trump's cancelation of a planned meeting with Russian President Vladimir Putin would give the latter more time to attend other talks with world leaders.
Trump said Thursday on social media that he was calling off a planned sit-down with Putin at the G20 summit in Buenos Aires due to the ongoing crisis between Russia and Ukraine, whose sailors have been detained after traveling through disputed waters.
Trump tweeted that he has "decided it would be best for all parties concerned to cancel my previously scheduled meeting...in Argentina with President Vladimir Putin" because "the ships and sailors have not been returned to Ukraine from Russia."
He added: "I look forward to a meaningful Summit again as soon as this situation is resolved!" The Kremlin, however, said Thursday it could not confirm this news.
"We are flying to Argentina. So far, we have only seen the tweet and the media [on Trump cancelling the meeting with Putin]. We have no official information," Russian presidential spokesperson Dmitry Peskov told the state-run Tass Russian News Agency.
"If this is so [Trump has canceled a meeting with Putin], the president [of Russia] will have a couple of additional hours on the program for useful meetings on the sidelines of the summit," he added.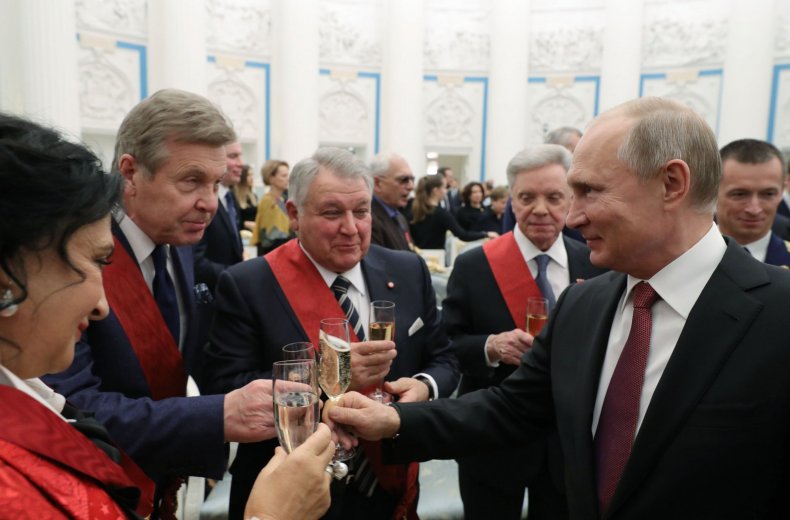 Since backing Ukraine's ousting of a pro-Kremlin leader in 2014, Washington has supported Kiev against Moscow's annexation of the contested Crimean Peninsula and alleged backing for separatist rebels in the eastern region of Donbass. Russia has denied supporting the pro-Russian insurgency and has maintained that Crimea voted to join Russia as part of a legitimate referendum.
Russian warships opened fire Sunday when three Ukrainian naval ships—Gyurza-M-class gunboats Berdyansk and Nikopol and the Yana Kapa tugboat—entered the Kerch Strait, located between the Black Sea and Sea of Azov near Crimea. The Ukrainian vessels were then detained and their two dozens sailors ordered to be held for two months for allegedly illegally threatening the Russian navy.
Ukrainian President Petro Poroshenko has declared martial law in border regions and put the armed forces on high alert, warning of a potential "full-scale war" and "ground attack" from Russia. The Russian military, which held snap "readiness" checks, has sent Bal coastal defense and S-400 anti-aircraft and anti-missile systems to Crimea, while German Chancellor Angela Merkal has attempted to mediate between the two belligerents.
Trump had hinted Tuesday in a Washington Post interview that he may cancel his G20 meeting with Putin over the incident, but less than an hour before Thursday's tweet, he told reporters that the two leaders had "a lot of things to talk about," calling this "a very good time to have the meeting."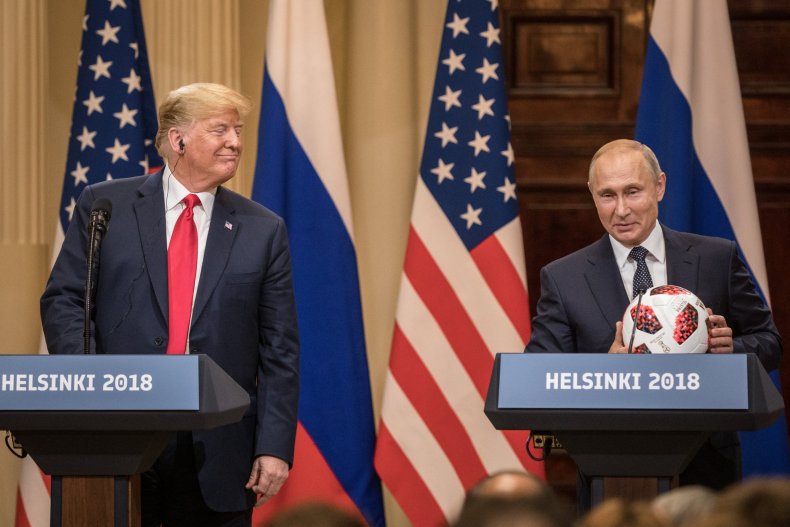 White House Press Secretary Sarah Huckabee Sanders told reporters that Trump changed his mind on the meeting after discussing the matter with Secretary of State Mike Pompeo, White House Chief of Staff John Kelly and national security adviser John Bolton, Reuters reported. In addition to Trump, Putin was set to talk hot topics with a number of other world leaders at the G20 summit.
These include discussing the Ukraine crisis and the Nord Stream 2 gas pipeline with Merkel, cooperation agreements with Argentine President Mauricio Macri, bilateral business deals with Chinese President Xi Jinping, issues of European security with French President Emmanuel Macron, the geopolitical situation in Asia with Indian Prime Minister Narendra Modi, a potential peace deal over disputed Northeast Asian islands with Japanese Prime Minister Shinzo Abe and the conroversial killing of journalist Jamal Khashoggi with Saudi Crown Prince Mohammed bin Salman.