Donald Trump Cancels Vladimir Putin Meeting Hours After Michael Cohen News, Blames Ukraine Situation
President Donald Trump has announced that he will cancel his planned meeting with Russian leader Vladimir Putin, which was scheduled for this weekend on the sidelines of the G20 summit in Buenos Aires, Argentina.
Posting to Twitter on Thursday morning, the president pointed to increased tensions between Ukraine and Russia as the reason behind his decision.
"Based on the fact that the ships and sailors have not been returned to Ukraine from Russia, I have decided it would be best for all parties concerned to cancel my previously scheduled meeting," he wrote.
Trump had hinted that he may cancel his meeting with Putin in an interview with The Washington Post published on Tuesday. But less than an hour before his Thursday morning Twitter post, the president had commented that there were "a lot of things to talk about" in the planned meeting. Trump's announcement came just hours after his former lawyer Michael Cohen's surprise guilty plea in the ongoing investigation into Russian interference in the 2016 election.
Cohen admitted to lying to Congress about the timeline for negotiations to build a Trump Tower in Moscow while Trump was running for president.
Samantha Power, the former U.S. ambassador to the U.N., responded to Trump's announcement on Twitter, arguing that his reasoning had littled to do with the situation in Ukraine. "If you believe this has to do with Ukrainian vessels, I have a lovely unit in Trump Tower Moscow to sell you," she wrote in an apparently saracastic quip.
On Wednesday, Russia had pushed back against Trump's suggestion that the discussions would be canceled. Putin's spokesperson Dmitry Peskov assured reporters that everything was going ahead as planned.
"Preparations are continuing. The meeting has been agreed. We have no other information from our U.S. counterparts," he said.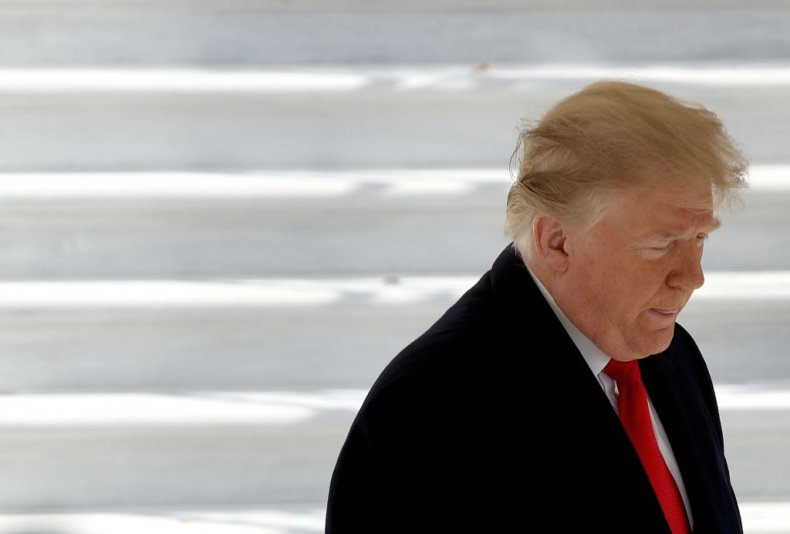 Kremlin foreign policy aide Yuri Ushakov argued that the meeting was "equally necessary for both sides," saying that Trump should "communicate to us through appropriate channels and not through the media."
According to Trump, the change of plans from the White House came as a result of escalating tensions between Russia and NATO partner Ukraine in the Sea of Azov this week. After an altercation, the Russian coast guard took 24 Ukrainian sailors captive and captured three Ukrainian Naval vessels.
Trump told The Washington Post that he was concerned about the situation. "I don't like that aggression. I don't want that aggression at all," he said.
Nikki Haley, the president's envoy to the United Nations took a harsher stance in Monday comments, demanding that Moscow "immediately cease its unlawful conduct and respect the navigational rights and freedoms of all states."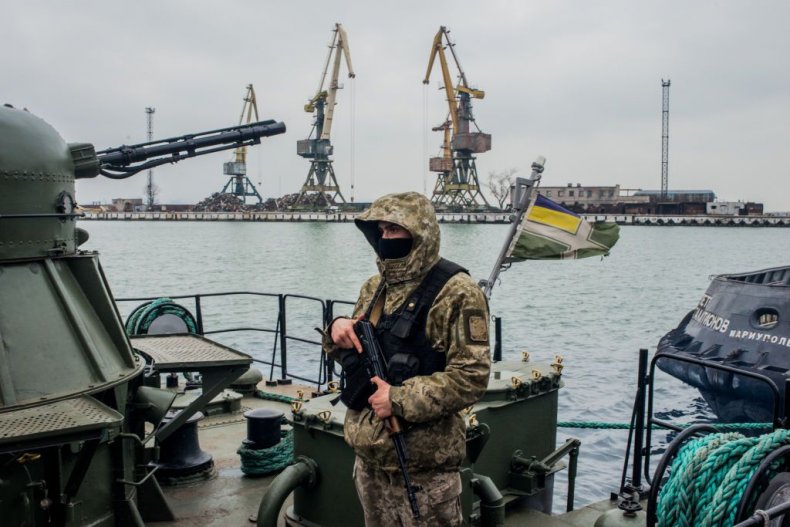 Petro Poroshenko, Ukraine's president, has warned that his country's intelligence services believe Russia is planning a ground offensive, and has called for NATO to send support to ensure his country's security.
"We hope that states within NATO are now ready to relocate naval ships to the Sea of Azov in order to assist Ukraine and provide security," he told Germany's Bild newspaper.
Ukraine and Russia have had an increasingly tense relationship since 2014, when Kremlin-backed separatist rebels in several parts of the country and annexed the Crimean peninsula. The U.S. and European allies have sanctioned Russia as a result. Trump has also provided weapons to support the Ukrainian military in its ongoing battle with rebel fighters.