Russian Official Warns Regime Will 'Chase' Zelensky 'All Over The World'
A Russian lawmaker wanted by British police for killing a former spy in London has said Moscow could pursue Ukrainian president Volodymyr Zelensky and his inner circle for the rest of their lives.
The Russian MP Andrei Lugovoi said that the discussion he was participating in on the program 60 Minutes should be titled "we have to seek justice on our own" as he added that Zelensky "and his circle should be the first to climb onto the gallows."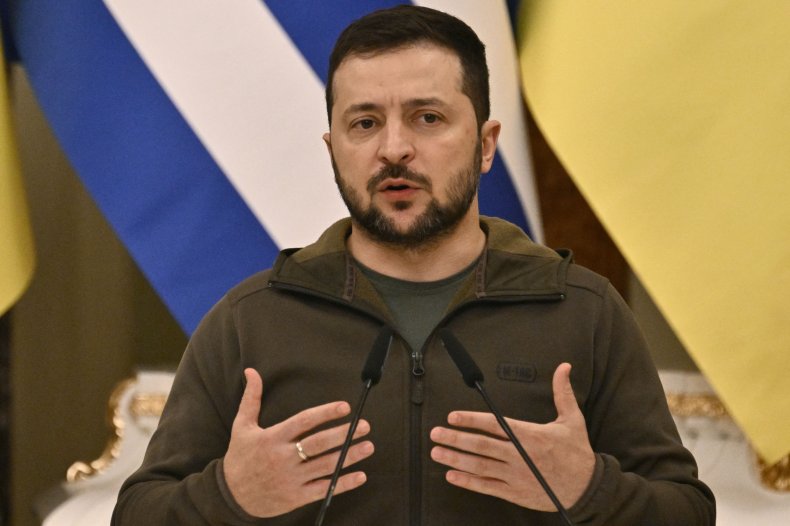 "Today I reminded Zelensky that history should be remembered," Lugovoi told the anchor of the Russia 1 show, Olga Skabeyeva, as he "recommended" that the Ukrainian president and his allies should read the memoirs of Pavel Sudoplatov.
"Their future is described in there with precision. I believe that we shouldn't be shy about it. In the future, we have to chase them all over the world," Lugovoi said.
Sudoplatov was a spy in Soviet Russia, who was involved in several major intelligence operations, including the 1940 assassination of Marxist revolutionary Leon Trotsky in Mexico.
Sudoplatov directed the USSR's administration for special tasks, which carried out espionage activities in Europe and the U.S. His 1994 book Special Tasks, outlines his deeds.
Lugovoi added that he was "sure guarantees have been given" to Zelensky and his circle by American and British intelligence.
"I'm sure that in California or somewhere else, there are hidden camouflaged homes," he said but "for every single one of them where they are planning to spend the rest of their lives... I don't think that their lives will be very successful or fortunate."
The clip was tweeted by Russia watcher Julia Davis who wrote, "in case you had any doubts about Putin's regime."
Lugovoi is wanted by British police on suspicion of the murder of Alexander Litvinenko, a former officer with Russia's intelligence services the KGB and, later, the Federal Security Service (FSB). Litvinenko died in 2006 after he was poisoned with the polonium-210.
A British inquiry concluded in 2016 that murder was "probably approved" by the then-head of the FSB Nikolai Patrushev and President Vladimir Putin.
In September 2021, the European Court of Human Rights ruled that Russia was responsible for the assassination of Litvinenko. The ECHR found Lugovoi and his colleague Dmitry Kovtun, who died in April, were behind the killing, but Russia has rejected any extradition requests.
This week, Litvinenko's widow, Marina, said the West had revealed that her husband had warned that Putin was capable of starting a war that would kill millions. "Now, finally, it is happening," she told the British publication Metro.
Newsweek has contacted the Ukrainian foreign ministry for comment.