Merrick Garland Asked to Probe Russian War Crimes in Ukraine by 2 U.S. Reps
Two United States representatives have asked Attorney General Merrick Garland to investigate whether Russia has committed war crimes during its invasion of Ukraine.
In a letter obtained by Axios, Democratic Representatives Ted Lieu and Eric Swalwell of California asked the Department of Justice to investigate the alleged war crimes in the context of the deaths of two Americans in Ukraine—journalist Brent Renaud and university lecturer James Whitney Hill—who were killed "by Russian forces who apparently were purposefully targeting civilians."
The two representatives are not the first to accuse Russia of war crimes for its actions in Ukraine. The letter came the same day Secretary of State Antony Blinken said a formal U.S. government assessment determined Russia has committed war crimes. Ukrainian President Volodymyr Zelensky and other officials around the world have used the same language when speaking on Russia's attacks on residential buildings and its attack on a maternity hospital in Mariupol.
The International Criminal Court (ICC) also announced an investigation into potential Russian war crimes shortly after the invasion began last month.
In their letter, Lieu and Swalwell, who are both former prosecutors, cited the Mariupol hospital bombing as well as Russia "striking a building housing children; shelling apartment buildings; and targeting civilians" as the "numerous war crimes" Russia has committed.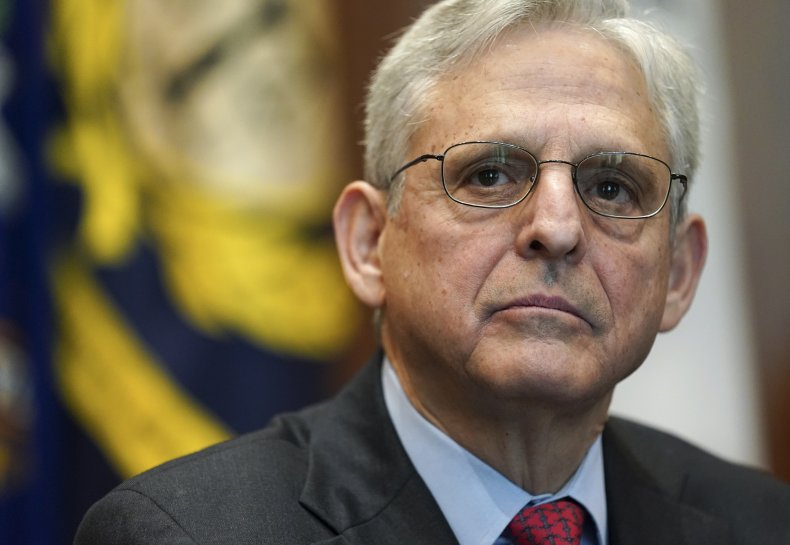 The letter details the circumstances of Renaud and Hill's deaths, saying that both were "non-combatants who were not taking any active part in the hostilities." It said Renaud was traveling to film refugees when Russian forces killed him and Hill was waiting in a bread line when he was shot.
"Russian troops shot and killed both Mr. Renaud and Mr. Hill without any apparent provocation," the letter said.
Earlier this month, Blinken said on CNN that the U.S. government received "very credible" reports of intentional attacks on Ukrainian civilians that "would constitute war crimes."Russia targeting the Mariupol hospital, attacking a kindergarten in northeastern Ukraine and striking residential buildings are some of the incidents causing the international community to accuse Russia of war crimes.
War crimes have been "historically hard to investigate, and often they're even more challenging to prosecute" because they involve proving the crimes had happened during an armed conflict and with "intent and knowledge" of the criminal act and the conflict, according to a report by Axios.
In the ICC's case, it can be difficult to prove a war crime occurred because the investigation has to show there were no military targets nearby, and if there were that the force toward the civilians was intentional and "disproportionately used," Alex Whiting, a deputy specialist prosecutor at the Kosovo Specialist Prosecutor's Office in The Hague, told the outlet.
In a statement released Wednesday, Blinken said that by using U.S. intelligence and reports from civilians and journalists, the government has determined Russia committed war crimes.
"As with any alleged crime, a court of law with jurisdiction over the crime is ultimately responsible for determining criminal guilt in specific cases," Blinken wrote, adding that "we are committed to pursuing accountability using every tool available, including criminal prosecutions."
When reached for comment by Newsweek, the Department of Justice confirmed that it had received Lieu and Swalwell's letter, but declined to comment further.
Update 03/23/22, 3:15 p.m. ET: This article was updated with additional information and background.
Update 03/23/22, 2 p.m. ET: This article was updated with additional information.