As Russia's war on Ukraine entered a sixth day, multiple reports have emerged accusing Russian forces of committing war crimes.
The International Criminal Court's chief prosecutor said on Monday that he plans to open an investigation "as rapidly as possible" into possible war crimes and crimes against humanity committed in Ukraine.
Casualties are mounting as Russia on Tuesday escalated the shelling of Kharkiv, hitting civilian targets in Ukraine's second city, as a miles-long convoy of Russian tanks and armored vehicles nears the Ukrainian capital, Kyiv.
Launching indiscriminate attacks that kill or injure civilians constitutes a war crime under the Geneva Convention, which Russia has ratified.
Here, Newsweek details some of the incidents flagged up as war crimes, from missile strikes on civilian targets to the reported use of cluster munitions and vacuum bombs.
Attack on Kharkiv's Freedom Square
On Tuesday morning, a Russian military strike hit the center of Ukraine's second city.
Video footage showed a missile hitting the city's state administration building, causing a massive fireball that engulfed several cars.
Ukrainian President Volodymyr Zelensky called the attack "frank, undisguised terror." He said: "Nobody will forgive. Nobody will forget. This attack on Kharkiv is a war crime."
Ukraine's Foreign Minister Dmytro Kuleba said Russian President Vladimir Putin "commits more war crimes out of fury, murders innocent civilians."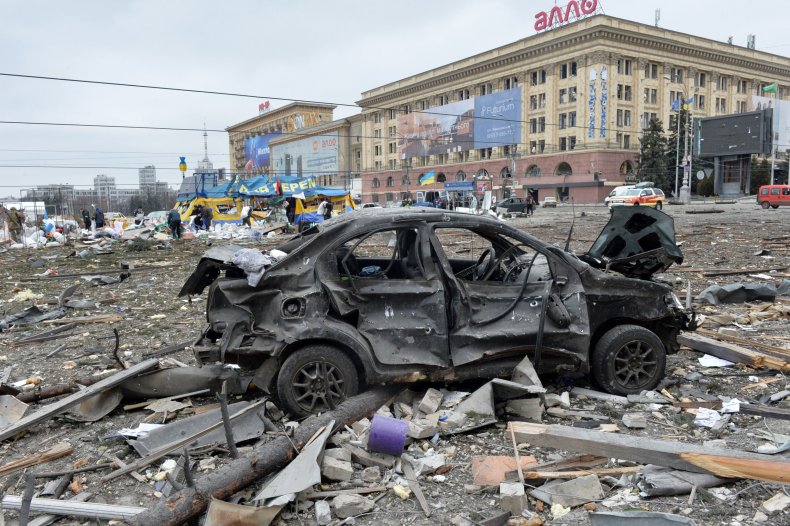 Reports of Use of Vacuum Bomb
Russian forces used a vacuum bomb on Monday, according to Oksana Markarova, Ukraine's ambassador to the U.S.
A vacuum bomb, also known as a thermobaric or aerosol bomb, works by sucking in oxygen from the surrounding area to create a powerful and high temperature explosion.
"They used the vacuum bomb today, which is actually prohibited by the Geneva Convention," Markarova said. "The devastation that Russia is trying to inflict on Ukraine is large."
The White House said it had not independently verified the reports of vacuum bombs and cluster munitions being used by Russia. "I don't have any confirmation of that," White House Press Secretary Jen Psaki said on Monday. "We have seen the reports. If that were true, it would potentially be a war crime."
CNN reported that a team of its journalists had spotted a TOS-1 rocket launcher capable of launching thermobaric warheads near the Ukrainian border on Saturday.
Attack on Kindergarten
On Friday, Russian forces reportedly launched an attack on a kindergarten and orphanage in northeastern Ukraine were locals were sheltering.
According to rights group Amnesty International, the Sonechko nursery and kindergarten in Okhtyrka, a small city in Ukraine's Sumy province, was struck by widely-banned cluster munitions. Three civilians were killed, including a child.
Kuleba, Ukraine's foreign minister, called for an investigation, writing on Twitter that the "attacks on a kindergarten and an orphanage are war crimes and violations of the Rome Statute.
"Together with the General Prosecutor's Office we are collecting this and other facts, which we will immediately send to the Hague. Responsibility is inevitable."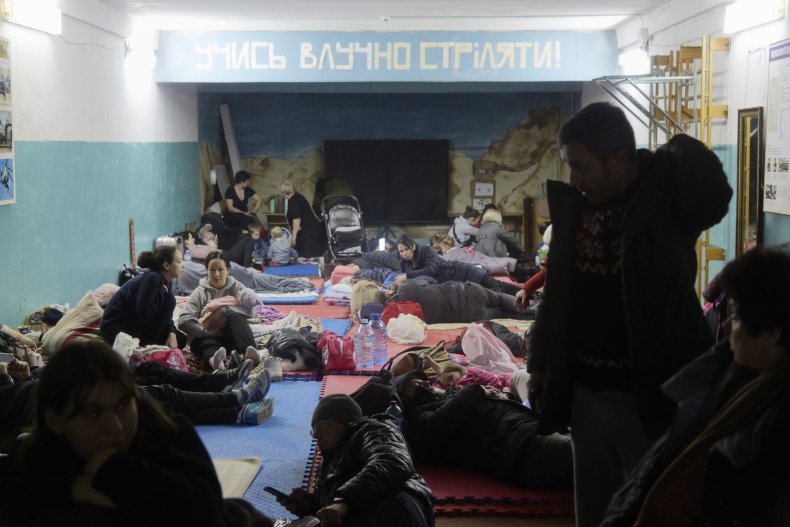 Strike Near Hospital
A Russian cluster bomb struck near a hospital in the Ukrainian town of Vuhledar on February 24, according to Human Rights Watch.
Four civilians were killed and 10 others wounded, with healthcare workers among the casualties.
Steve Goose, arms director for Human Rights Watch, called the attack "callous" and called on Russia to stop using weapons "that indiscriminately kill and maim."
Under the Convention on Cluster Munitions, more than 100 countries have agreed never to use such weapons under any circumstances nor to develop, stockpile, or sell them. Russia, Ukraine and the U.S. have not committed to this agreement.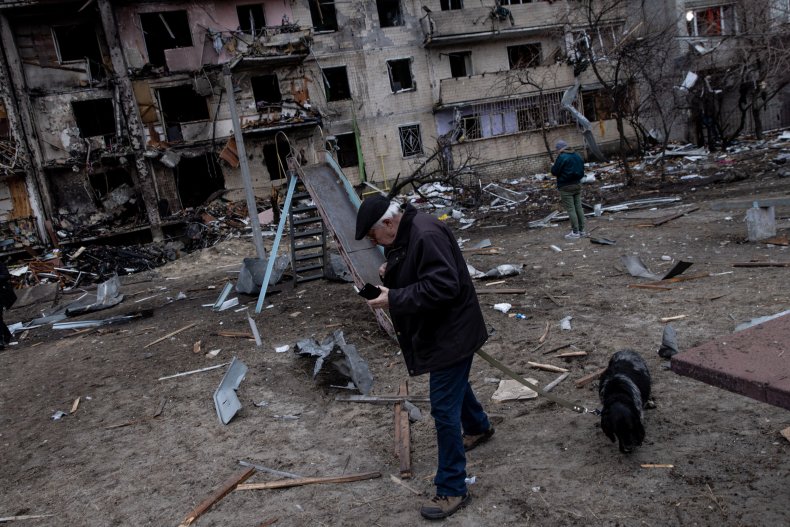 Strikes on Civilian Areas
There have been numerous reports of missiles striking residential buildings.
Russia's invasion of Ukraine has been marked by "indiscriminate attacks on civilian areas and strikes on protected objects such as hospitals," Amnesty International has said.
The group made the statement after documenting three attacks carried out in the early hours of February 24 that killed at least six civilians.
One of those attacks was likely targeting the Chuhuiv Air Base, the group said, but instead a residential block was struck, killing at least one civilian.
"The Russian military has shown a blatant disregard for civilian lives by using ballistic missiles and other explosive weapons with wide-area effects in densely-populated areas," Agnès Callamard, Amnesty International's Secretary General, said in a statement. "Some of these attacks may be war crimes."
Follow our live blog for updates on the Russia-Ukraine conflict.