Vladimir Putin's Face Is Now on American Money in Moscow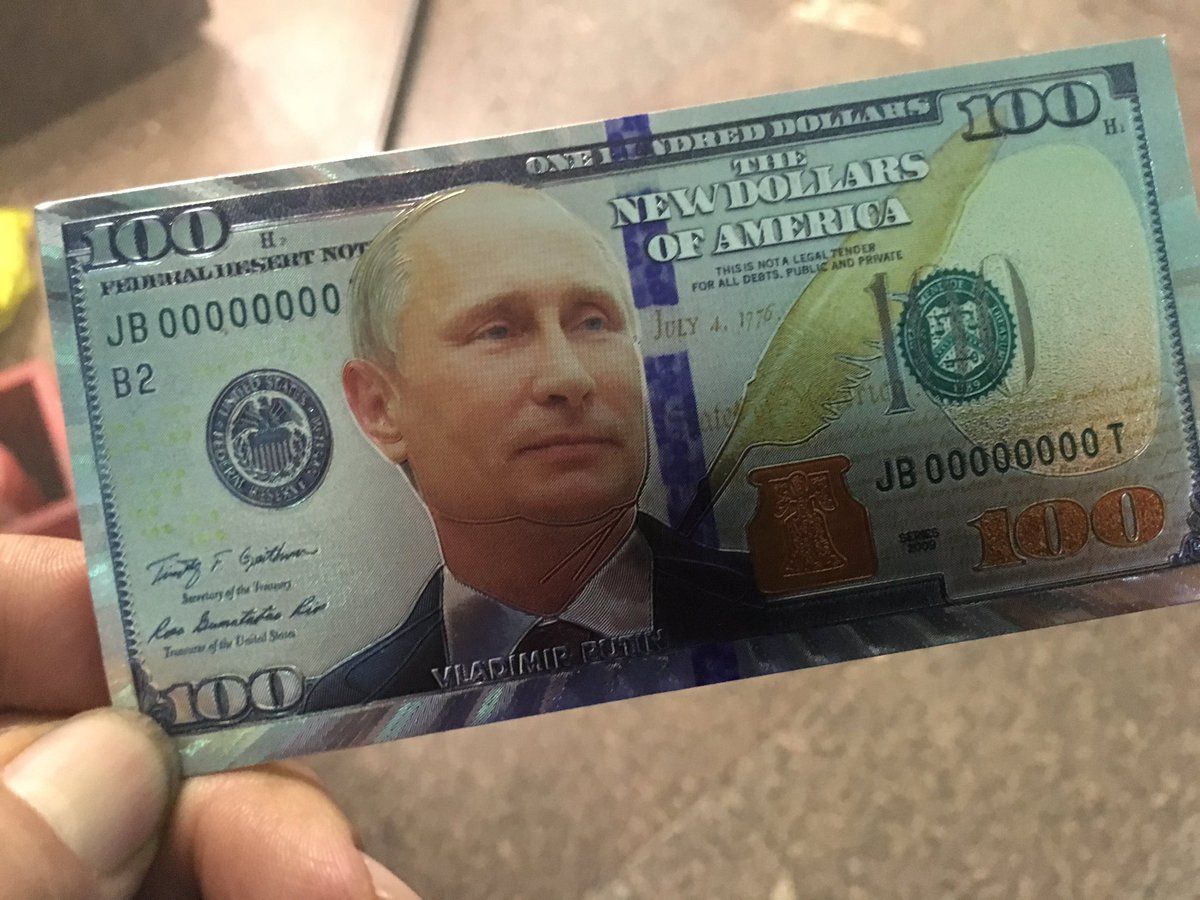 Ordinary Russians seem to be having fun with the chaos and disorder consuming Washington, as President Donald Trump and his embattled White House fight back against accusations of collusion with the Kremlin during the 2016 election.
Vendors living in Moscow have taken to creating their own novelty version of U.S. currency, titled "The New Dollars of America." The Russian joke gift depicts one of the latest versions of the American $100 bill, with an image of Russian President Vladimir Putin's face transplanted where Benjamin Franklin can normally be seen.
Related: Vladimir Putin isn't as smart as Trump (and many Americans) think
Steven Rosenberg, the BBC's Moscow correspondent, shared an image of one of the items, captioning the photo, "Judging by this fridge magnet on sale in Moscow, Russia's president has become rather influential in America."
Trump's popularity has continued to decline among U.S. voters as ongoing federal investigations led by special counsel Robert Mueller look into Russia's meddling in the presidential election and the Trump campaign's suspected collaboration with Kremlin-linked operatives. The U.S. president's approval rating has also taken a plunge in Russia, with just 13 percent of Russians reporting positive opinions of Trump, according to an April survey in the region.
Russian-state media and the nation's citizens have remained skeptical that tensions between the U.S. and Russia will ease under Trump. Meanwhile, Russians appear as divided as the American public on whether Trump's campaign worked with Putin's Kremlin to influence the election in his favor. While some have stated their opinion that the Russian scandal is a nothing burger, other Russian activists and journalists have said there is no doubt the Kremlin colluded with the Trump campaign.
The majority of Americans believe the Trump campaign behaved unethically throughout the election season, with 54 percent of those surveyed telling PBS NewsHour/NPR/Marist College in early July they believe Trump's dealings with Russia were either "illegal" or "unethical."