Russian Aircraft Sighted Near Alaska Four Times in Four Days: Report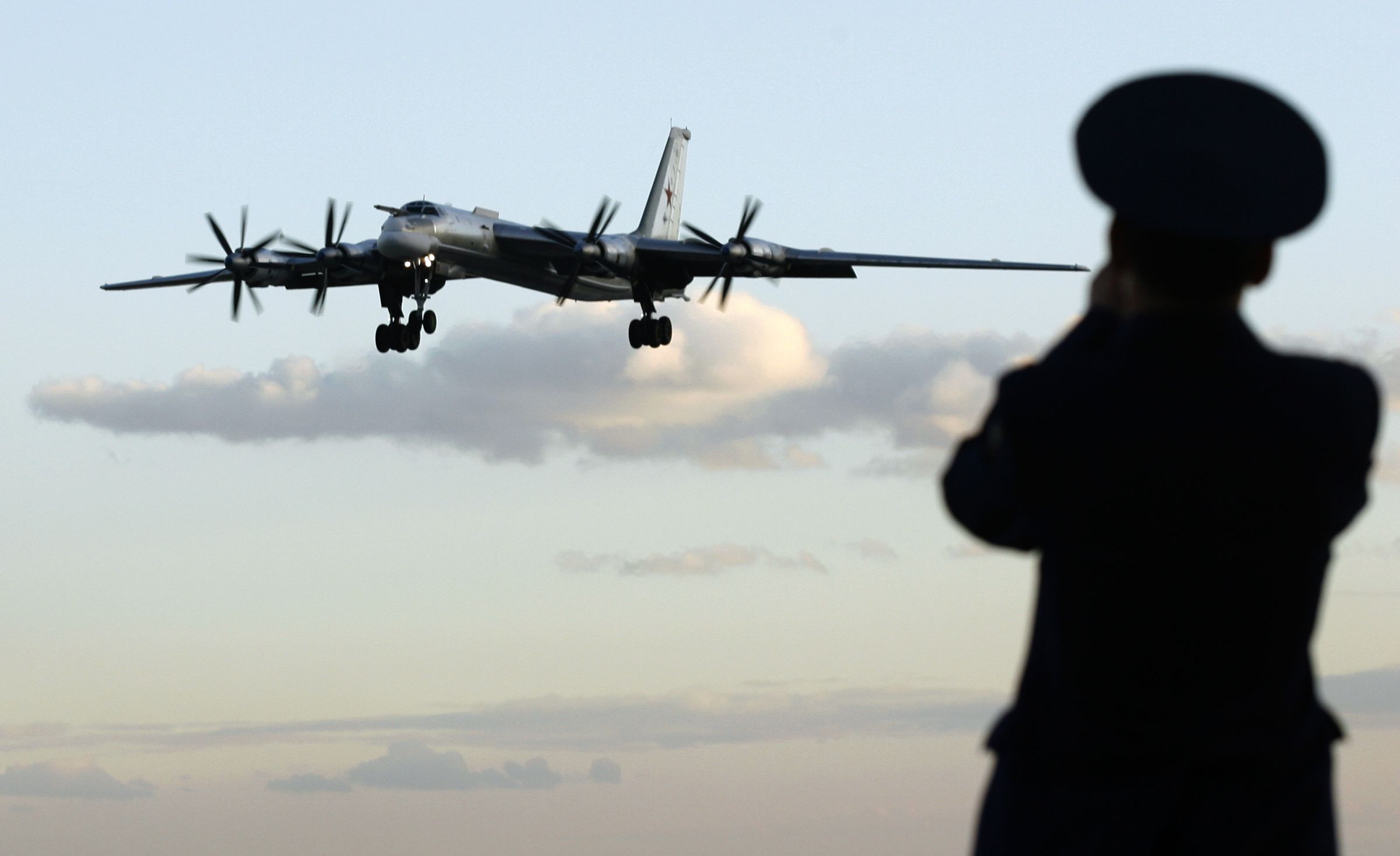 The U.S. military has spotted Russian military aircraft flying off the coast of Alaska for the fourth time in as many days, a U.S. defense official has said.
The official, cited by CNN, said the aircraft sighted included Tu-95 nuclear-capable bombers. The planes did not violate U.S. airspace on any of the occasions, though during the most recent sighting late Thursday, U.S. and Canadian air force jets escorted the aircraft away, according to the North American Aerospace Defense Command.
The U.S. had also scrambled jets to meet two Tu-95 bombers on Monday, after which the Russian planes flew away.
The high frequency of Russian approaches this week has alarmed U.S. pundits. One defense official, speaking on the condition of anonymity to CNN, dismissed the military threat posed by the aircraft, but criticized the act as "strategic messaging."
Despite initial signals by U.S. President Donald Trump that he would seek to soften Washington's position on Russia in order to "get along" with the Kremlin, relations have deteriorated in recent weeks.
Trump's strike against Russian-backed Syrian leader Bashar al-Assad on April 7 led to a tense atmosphere around both U.S. Secretary of State Rex Tillerson's first official visit to Moscow and the following meeting of the U.N. Security Council. The Kremlin and Tillerson both said that relations had eroded to the lowest point under Trump's presidency after the secretary's visit.
Russian flyovers near foreign airspace have become a commonplace occurrence for U.S. allies in parts of Eastern Europe since the start of conflict in Ukraine in 2014, when Russian-backed rebels laid claim to the Donbass region.
The Russian Ministry of Defense was not immediately available to comment on the reported flights near Alaska.