Russian Lawmaker Denounces 'Traitor' Daughter Opposing Putin, Ukraine War
Russian politician Eduard Isakov denounced his daughter Diana Isakova on Friday after she voiced opposition to Russian President Vladimir Putin's invasion of Ukraine.
Putin launched the invasion on February 24, with the stated goal to "liberate" the separatist Donbas region and rid the Ukrainian government of Nazis, despite Ukrainian President Volodymyr Zelensky being Jewish. Since the conflict began, Moscow cracked down on dissent, but some powerful figures in the country have still opposed the invasion, which has drawn international condemnation for lacking justification and alleged human-rights abuses.
Isakova—the 25-year-old daughter of Isakov, who serves as a senator from the Khanty-Mansiysk Autonomous Okrug—became the latest Russian to condemn the war in an interview with the BBC published on Friday.
In the interview, Isakova outlined a series of disagreements she has with her father on topics ranging from LGBTQ-rights and the war, which she said caused her to feel "a very big explosion of empathy."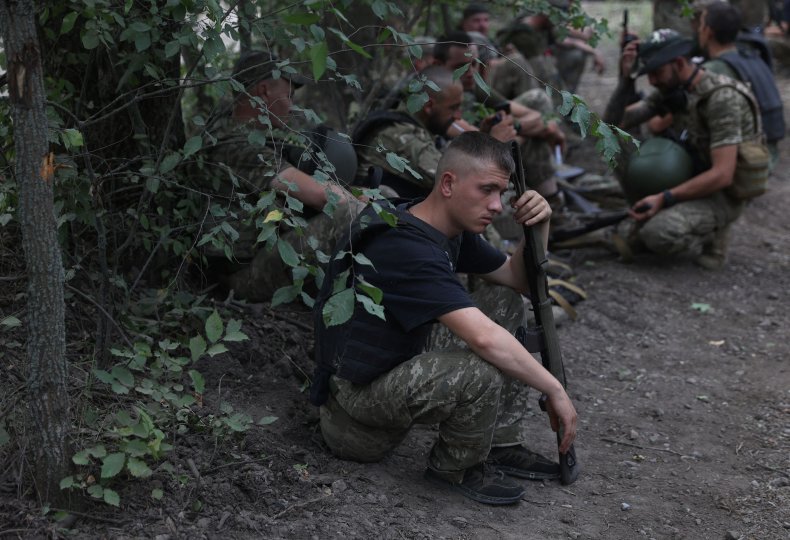 "How can this be?" she said. "A person kills a person, and this is Russia, I live in a country that does this. And I cried a lot for the first couple of days, the feeling was mourning, as if someone had died, that's how some kind of relative dies."
Their disagreements have caused a strained relationship between the two, she added. These tensions were made public when Isakov denounced his daughter as a "traitor" in a translated Telegram post later Friday. He accused his daughter of receiving money to denounce the war, writing that she "sold her father, family, Motherland, and left Russia."
"But, unfortunately, my daughter only wants to hype on such a serious topic, so she turned to the media, talking about her position, not forgetting to mention that she is the daughter of a senator," he wrote, and added that he ceased communications with her "from the moment I found out that she had an anti-Russian position."
"I do not provide for her, I do not provide housing. I thought that I would go to work, start an adult life, would think like an adult," he wrote.
Some Russians Speak Out Against War, But Many Stay Silent
Despite the global backlash to Putin's invasion, polls have found that the war has won the support from much of the Russian population. Many Russians, who have protested or vocalized their opposition to the war, however, have faced prosecution amid the Kremlin's crackdown on free speech. More than 16,000 Russians have been arrested for speaking out against the war, according to OVD-Info, an organization that tracks these arrests.
Several social media influencers, who have spoken out against the war, have faced criminal charges due to a law passed in March criminalizing the spread of "fake news" about the war, though it has mainly been used to stifle dissent. Still, some continue to condemn the war.
In March, Russian TV journalist Marina Ovsyannikova held up a sign that featured messages such as "They are lying to you here" during a live broadcast. Ovsyannikova was then detained and questioned for 14 hours and fined 30,000 rubles (about $290) for her protest. She has continued her denunciations of the war since then. During a mid-July demonstration she put on near the Kremlin, she held an anti-Putin poster and placed dolls on the ground that were meant to symbolize dead children.
Earlier this month, she was placed under house arrest for two months pending a trial.
Some Russian oligarchs have also criticized the invasion. Oleg Tinkov, who founded Tinkoff Bank in 2006, wrote on Instagram in May that Moscow has "slipped into archaism, paternalism and servility."
Newsweek reached out to the Russian foreign affairs ministry for comment.