Russian Navy Has Fired Hundreds of Rockets in Northern Fleet's Arctic Drills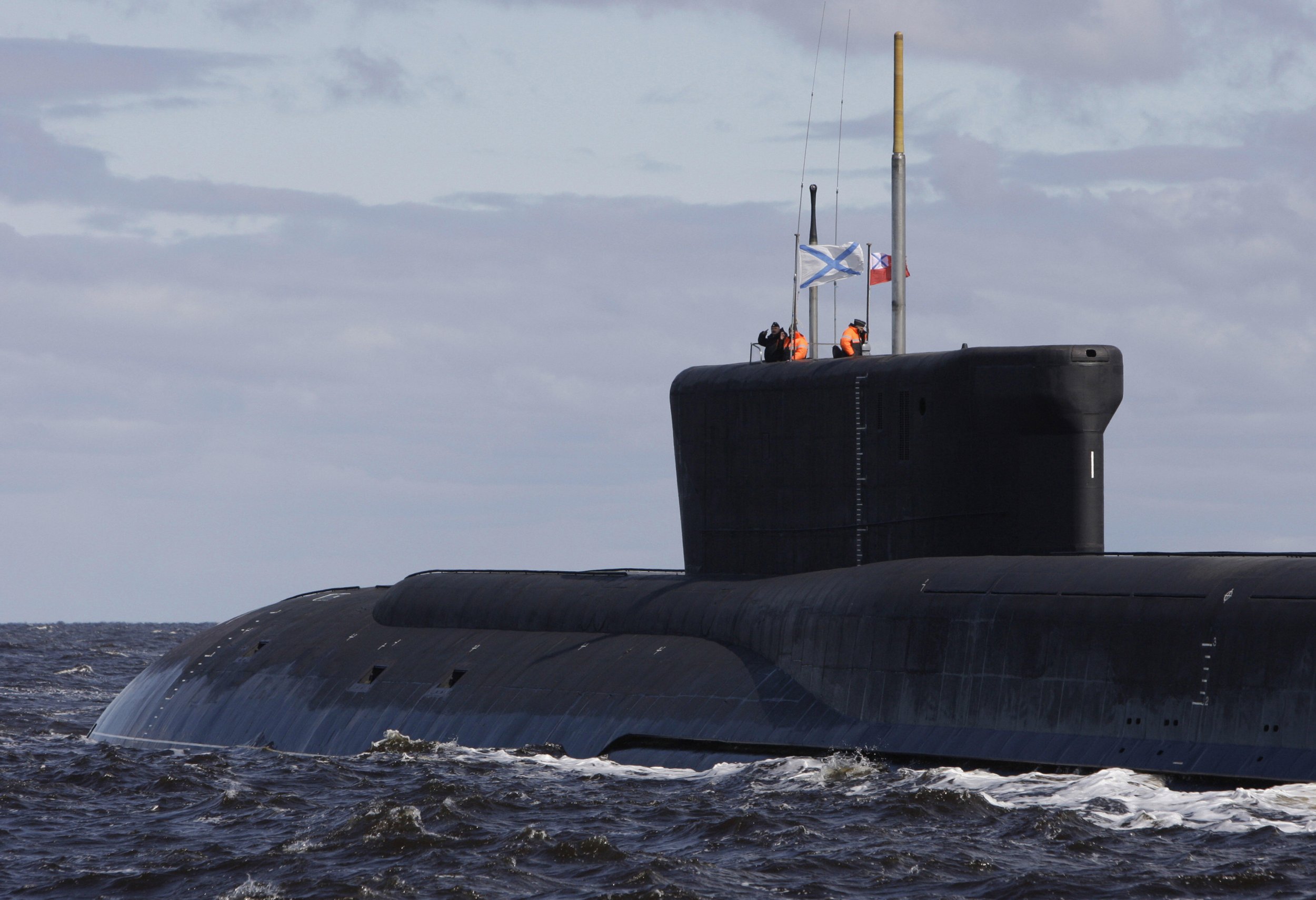 Russia's navy in the north carried out more than 200 practice launches of missiles and rockets within the last year, as part of more than 300 exercises, the Russian Ministry of Defense announced on Thursday.
The drills, which consisted of 213 instances of missile fire, represent an increase by a third since 2016, according to the fleet's statement, which also boasted that Russian submarines had traversed new waters in the Arctic Ocean. The statement did not specify if dummy rounds or signals simulating actual ammo were used in any of the drills.
Related: Take a tour of Russia's giant new Arctic military base known as the Arctic Trefoil
The world's northernmost waters are the subject of a five-way dispute between Russia, the U.S., Canada, Norway and Denmark, all of whom have been eager to claim portions of the resource-rich Arctic circle.
The Northern Fleet is Russia's unit deployed in the region, and since 2014 it has run under its own specialist command to match its unique area of operation. Over the course of last year's rocket drills, the fleet also launched intercontinental ballistic missiles from two nuclear submarines—Yury Dolgoruky and Bryansk, the ministry's statement on Thursday said.
The launch of the Bulava missile from Yury Dolgoruky in the summer spanned nearly the full length of Russia, firing from the northwest to hit a target in Kamchatka. In the last 12 months the fleet has repeatedly sent ships into the Sea of Barents and waters near the Arctic on live-fire drills, including cruise and anti-ship missiles.
The total number of training events over the course of the year for the fleet numbered at 4,700, more than half of which entailed the practical use of arms, the statement read.
The Arctic dispute has had some amicable chapters, such as a maritime border agreement between Norway and Russia; however, some nations have nonetheless embarked on projects to strengthen adjacent military assets. Chief among them is Russia, whose vast northern coastline runs abeam of the strategic Northern Sea route. The Russian military launched its first new icebreaker vessel in decades, the 6,000-ton Ilya Muromets, to join the fleet's ranks last year.
Related: The Russian navy is developing Arctic rescue robots
Russian President Vladimir Putin shared a glimpse of how he views the standoff in the Arctic in the new naval strategy doctrine, published in July. In the 22-page document, he classed as a naval threat to Russia "the striving of a series of governments, above all the United States of America and its allies to dominate the oceans, including in the Arctic and also to reach an intimidating supremacy with its naval forces."