Russian Troops' Trust in Leadership Deteriorating Amid Counter Offensive: U.K.
The Russian military's trust in its leadership is likely to be deteriorating as Ukraine continues its lightning counteroffensive in the east and south of the country, according to a report from the British Ministry of Defense.
In its daily intelligence update on the war in Ukraine, Britain's ministry of defense tweeted Monday: "In the face of Ukrainian advances, Russia has likely ordered the withdrawal of its troops from the entirety of occupied Kharkiv Oblast west of the Oskil River.
"Isolated pockets of resistance remain in this sector, but since Wednesday, Ukraine has recaptured territory at least twice the size of Greater London," the ministry added. Greater London is just over 600 square miles (1,569 square kilometers).
The ministry said that near Kherson in the south, "Russia is likely struggling to bring sufficient reserves forward across the Dnipro River to the front line."
It said that the improvised floating bridge Russia started building over two weeks ago has not been completed and added that "Ukrainian long-range artillery is now probably hitting crossings of the Dnipro so frequently that Russia cannot carry out repairs to damaged road bridges."
"The rapid Ukrainian successes have significant implications for Russia's overall operational design. The majority of the force in Ukraine is highly likely being forced to prioritize emergency defensive actions," the ministry added. "The already limited trust deployed troops have in Russia's senior military leadership is likely to deteriorate further."
Ukraine's chief commander General Valeriy Zaluzhnyi, said Sunday that his forces had regained control of more than 1,100 square miles (3,000 square kilometers) since the start of the month. Kyiv has also claimed to have recaptured several villages in the Kherson region.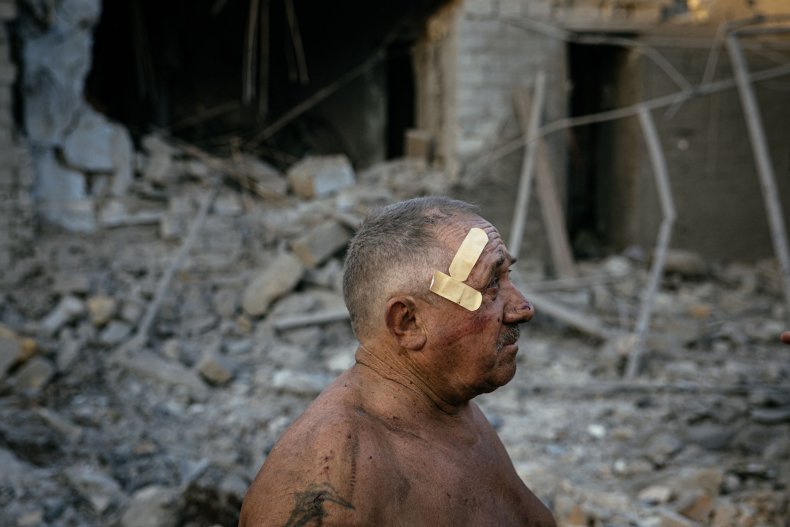 In recent days, Ukrainian forces have seized control of key cities such as Izyum and Kypyansk, forcing Russian troops to retreat. Kyiv has been making far more progress on its counterattack than many military analysts predicted.
Russia meanwhile has rarely commented on the counteroffensive, leading to a deteriorating trust in military command and pro-war military bloggers to rail against the Kremlin and the Ministry of Defense, citing a lack of progress in the conflict.
Despite the setbacks, on Monday, the Kremlin was defiant that the war would continue. Kremlin spokesperson Dmitry Peskov told reporters "the special military operation continues and will continue until all the goals that were initially set are achieved," according to Russian state news agency Tass.
A report by the ISW on Monday said that the Kharkiv counterattack is "further alienating [Russian President Vladimir] Putin from the higher military command."
The report said that the Ukrainians had maximized the impact of Western weapons systems, including the HIMARS (High Mobility Artillery Rocket Systems).
Newsweek has reached out to the Ukrainian and Russian foreign ministries for comment.