Russia's Vaccine Gamble—Putin's Sputnik Moment—Could Backfire Badly
The head of Russia's sovereign wealth fund, Kirill Dmitriev, was not subtle about what his country's push for a COVID-19 vaccine meant for national prestige.
"It's a Sputnik moment," the head of the group funding Russia's coronavirus research, told CNN last month as he recalled the time when the Soviet Union won the space race with the 1957 launch of the first satellite into orbit.
In a nod to that era, the vaccine announced on Tuesday by Russian President Vladimir Putin has been called Sputnik V. Whether it is as much of a geopolitical coup for the Kremlin, more than six decades after the original Sputnik, remains to be seen.
"Americans were surprised when they heard Sputnik's beeping," Dmitriev said in July.
"It's the same with this vaccine. Russia will have got there first," he added, reflecting Moscow's view that the quest for a coronavirus treatment was as much a race among global rivals for bragging rights as it was for saving lives.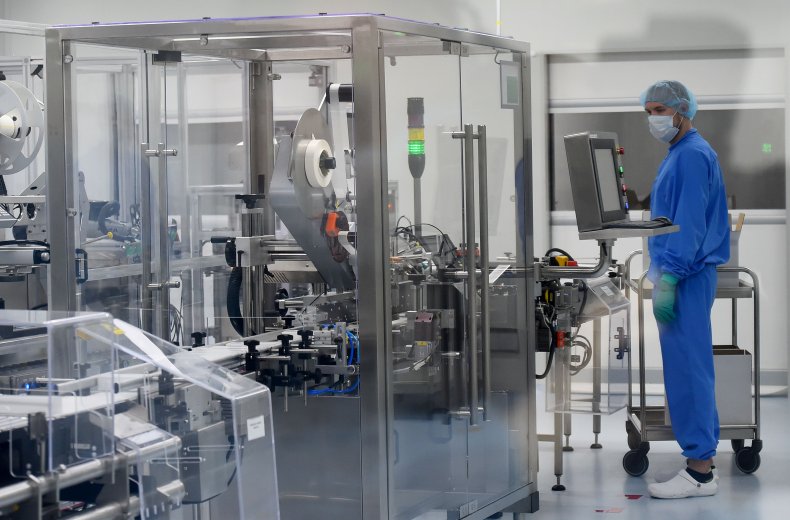 His comments followed doubt rumbling within the medical establishment about the breakneck speed with which Russia wanted to develop a vaccine. The Russian vaccine claims are based on a small study of a few dozen people, the equivalent of what is probably a phase two trial. Its data has not been made publicly available.
The World Health Organization [WHO] has warned against "vaccine nationalism" and the temptation to take short cuts, especially from large-scale safety trials on thousands of volunteers required by phase three tests, which usually take months.
Following the apparent breakthrough at the Moscow-based Gamaleya Institute, Russian President Vladimir Putin made a rare reference to his one of his daughters, whose identities he has never publicly confirmed, to highlight the significance of the occasion.
"After the second injection, the second vaccination, her temperature also rose a little," he said of the unnamed daughter, "but it all turned out O.K. and she feels well."
Putin has faced criticism for his response to the coronavirus as Russia climbed up the table to become the world's fourth most affected country from the pandemic.
His delegation of responsibility to regional governors, amid criticism he did not provide them with enough resources, was an ingredient for discontent demonstrated in protests in the Siberian city of Khabarovsk, which are still ongoing.
That Russia managed to be the first country to announce a vaccine is significant.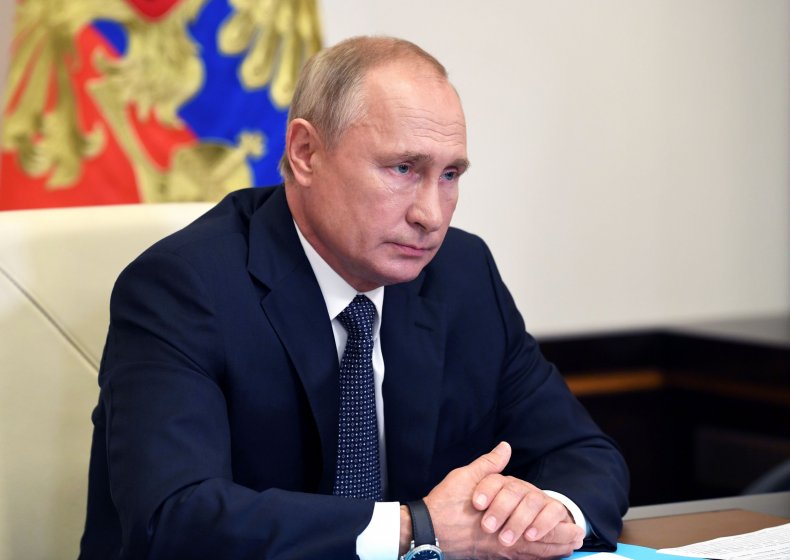 "It is extremely important for Putin to demonstrate that although he has been criticized for being not that efficient and decisive when fighting against the epidemic, he was doing well here and showing that Russia is leading the world," said Nikolai Petrov, senior research fellow on the Russia and Eurasia program at the Chatham House think tank.
Petrov believes that, in naming the vaccine Sputnik, Putin is showcasing Russia's breakthrough for an international audience. Whether the vaccine proves effective is secondary—he has already scored a public relations coup.
"The government is always looking for different indicators to demonstrate it is doing well with the pandemic, much better than many others, like the U.S. and the U.K, and this will be very important for that mosaic," he told Newsweek.
In a show of fraternity from a fellow strongman ruler, the Philippines President Rodrigo Duterte said his country has been offered Russia's coronavirus vaccine and was prepared to get it injected, in public, to prove to his countrymen it was safe.
"I believe that the vaccine that you have produced is really good for humanity," Duterte said, addressing Putin.
However, Russia expert and honorary professor at University College London's School of Slavonic and East European Studies, Mark Galeotti, believes there are pitfalls ahead for Putin.
"It's a classic Russian move—think original Sputnik—but it's also a gamble. If the drug does prove to be as promised, great. If it turns out to be ineffective, or worse yet, to have side-effects, then it could backfire badly," he told Newsweek.
Much will depend on when it is in widespread use, especially given that there is a degree of anti-vaccination sentiment in Russia.
"If people suspect this treatment is not properly tested, it could quickly actually become a policy challenge as people resist it," Galeotti said.
"This is one of the dangerous effects when a government loses the trust and legitimacy of its people, and we should remember that Putin's trust ratings have fallen most precipitously and failed to rise in line with his approval scores."
The WHO has been in talks with Russian authorities about reviewing the vaccine, which is not among organization's six vaccines that have reached phase three clinical trials, the BBC reported. The Russian vaccine uses adapted strains of the adenovirus, which usually causes the common cold, to trigger an immune response.
However, the clash between hard medical evidence over its efficacy and Russia's step towards "humankind's victory" over the coronavirus—as declared by its health minister Mikhail Murashko on Tuesday—has the medical establishment feeling a tad queasy.
"This isn't the World Cup or the Eurovision Song Contest," said Danny Altmann, professor of immunology at Imperial College London.
"We are all in this together. I can't emphasize sufficiently how we don't care where the vaccine comes from."
Public confidence could be harmed if a licensed vaccine had significant side effects that were not picked up because the clinical trials had been rushed or missed out altogether.
President Donald Trump and his administration have repeatedly blamed China for covering up the true scope of the coronavirus, politicizing the disease's outbreak and, as a consequence, its potential cure.
"I feel like I am a bit-part player in a Peter Sellers Cold War film where we thought we were on a script where we had this incredible debacle for Planet Earth and the escape route involved brilliant scientists and doctors, working together," Altmann told Newsweek.
"Suddenly we find we are not playing that game at all. We have got a Russian leader and an American leader, seeing their personal popularity as being invested in making claims and where there is some kind of political rush to get out vaccines that might not be optimal."
"What a horrific scenario."
The graph below provided by Statista shows the spread of the coronavirus around the world.