Sara Haines Says Amy Robach's Daughter Looks 'Grown Up' Amid 'GMA3' Drama
The View co-host Sara Haines has commented on Amy Robach's teen daughter, Annalise McIntosh, looking "all grown up" following her mom's recently announced departure from GMA3: Everything You Need to Know.
Robach, 50, left her co-anchoring roles on ABC'S GMA3 and 20/20 after it was revealed that she'd begun a romantic relationship with her co-host, T.J. Holmes, 45.
The two were first pictured on a romantic getaway and then getting cozy in a New York City bar in November 2022. They were taken off the air the following month, and by January they had come to an agreement with ABC News to leave the network.
While McIntosh, 16, hasn't publicly commented on the matter—which came to light when Robach was married to actor Andrew Shue—she has quietly shared snippets of her everyday life on social media.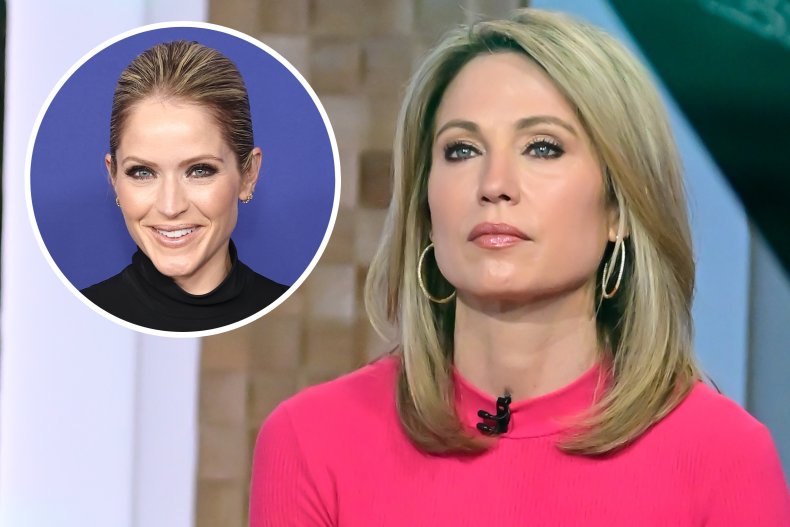 Last week, she shared on Instagram photos of herself posing on a balcony as she vacationed in Mexico, prompting a comment from Haines, her mom's former ABC colleague, who wrote: "Well lookie there...she's all grown up," adding a trio of red heart emojis.
The post comes as McIntosh's older sister, Ava Monroe McIntosh, 20, has been promoting shows on Instagram to support her debut album.
The sisters are Robach's daughters from her first marriage, to Tim McIntosh, which lasted from 1996 to 2009. Robach went on to marry Melrose Place star Andrew Shue in 2010. They have reportedly separated.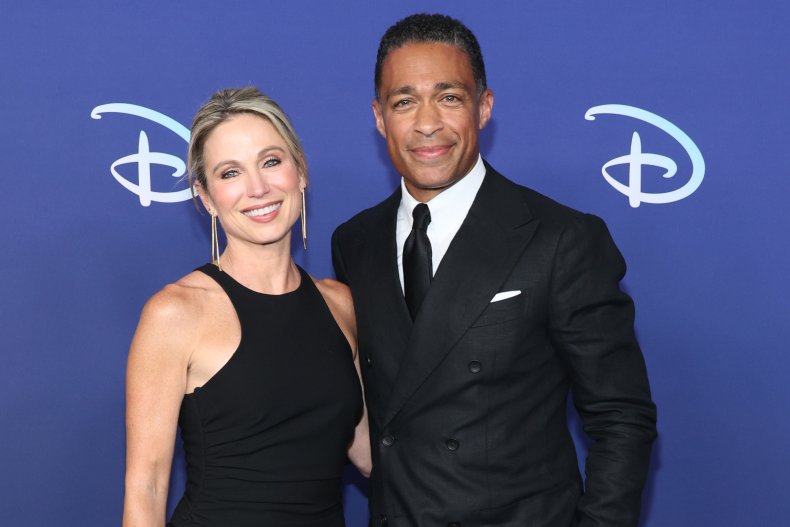 This past December, Holmes and his wife, Marilee Fiebig, filed for divorce after almost 13 years of marriage. The couple are parents to a 10-year-old daughter, Sabine, and Holmes is dad to Brianna and Jaiden, his daughter and son with his first wife, Amy Ferson.
While Holmes and Robach have not spoken about their relationship or their splits from their spouses, they have been seen in public displays of affection during getaways to Los Angeles and Mexico.
The pair headed south of the border for a romantic Valentine's Day vacation, where they were seen kissing poolside. Robach was cuddling up to Holmes as they enjoyed a beer, and the pair held hands as they took in the sights.
They were taken off the air at ABC pending an internal investigation after the photos of them together surfaced in 2022. A series of anchors filled in for them until they officially left the network.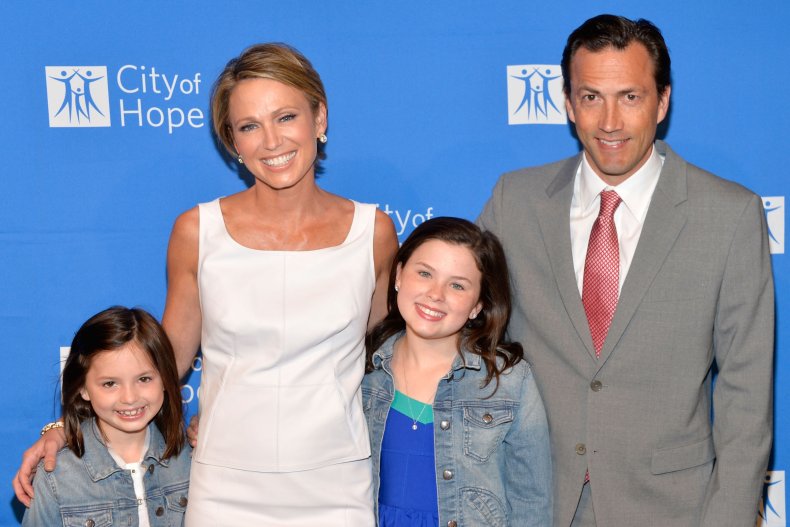 An ABC News spokesperson released a statement to the media in late January.
"After several productive conversations with Amy Robach and T.J. Holmes, about different options, we all agreed it's best for everyone that they move on from ABC News," the statement read. "We recognize their talent and commitment over the years and are thankful for their contributions."
Replacements have since stepped in to host the show, including Rhiannon Ally, DeMarco Morgan and Gio Benitez. ABC News President Kim Godwin promised to announce Holmes' and Robach's permanent replacements soon.
"I know that this has been a distraction for so many of us, but let's not forget all the great work that continues to make ABC News the #1 news network in America, and that's because of you," Godwin wrote in her memo to the staff in late January.