Saudi Media Defends Donald Trump by Attacking Progressive Muslim-American Politicians With Racism, Conspiracy Theories
Media and pundits in Saudi Arabia, as well as those of the kingdom's close allies, have turned to racism and conspiracy theories to defend President Donald Trump and Republicans against progressive Muslim-American politicians.
Newly-elected Representatives Ilhan Omar from Minnesota and Rashida Tlaib from Michigan as well as Abdul El-Sayed, who unsuccessfully ran for governor in Michigan, have all faced attacks and criticism from Saudi Arabia and its regional allies, Foreign Policy reported Tuesday. Although all the Democratic politicians espouse socially progressive views, regularly promoting LGBTQ and women's issues, they have been labeled as "radical," with Arab media and talking heads claiming they have links to Islamists.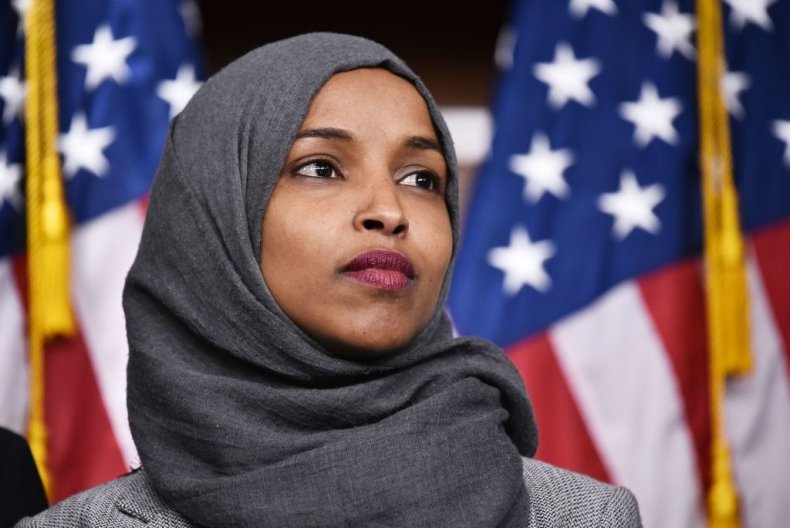 "The Democrats' battle against the Republican control of the U.S. Congress, led to an alliance with Political Islamist movements in order to restore their control on government, pushing Muslim candidates and women activists of immigrant minorities, onto the electoral scene," Saudi-owned Al Arabiya wrote in an article published on Sunday. The writer went on to suggest that the newly elected congresswomen are part of the Muslim Brotherhood, which is banned as a terrorist organization by Saudi Arabia, the United Arab Emirates and other regional allies.
El-Sayed, who is the son of Egyptian immigrants, told Foreign Policy that he noticed Middle Eastern media began amplifying similar claims about him as he ran against fellow Democratic candidate Gretchen Whitmer (who later won in November) during the Michigan primary. He was classified as a "radical," which he attributed to Arab leaders fear of what he and those like him represent. Authoritarian regimes in the region, such as those in Saudi Arabia and Egypt, have often argued that their people are not ready for democracy.
"People would not have access to power in their countries but they would if they leave; this destroys the argument by Sisi or bin Salman," El-Sayed explained. "What's ironic is there is no way I would aspire to be in leadership in Egypt, the place of my fathers," he said.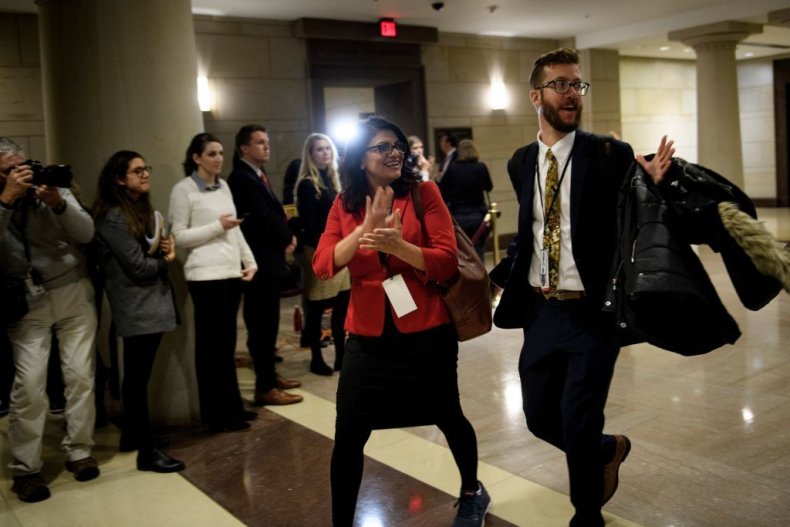 Even blatant racism has been used to attack Omar, who came to the U.S. as a refugee from Somalia when she was a teenager.
"These miserable beings coming from the underdeveloped worlds are more hateful to their race and to you than any enemy," Ahmad al-Farraj, a Saudi writer and researcher who works for a UAE-based advisory firm, wrote in a November tweet, sharing a screenshot of a post from Omar criticizing Saudi Arabia and its war in Yemen. His tens of thousands of followers jumped on board with their own racist remarks, including one referring to Omar as a "slave" and suggesting she was "miserable filth."
Omar, Tlaib and El-Sayed are all staunchly at odds with Trump's foreign policy, specifically as it relates to the Middle East. Al Arabiya pushed a conspiratorial narrative to take aim at the newly elected congresswomen in particular, attempting to discredit their political views.
"The common ground between Congresswomen Omar and Tlaib is that both are anti-Trump and his political team and options, especially his foreign policy starting from the sanctions on Iran to the isolation of the Muslim Brotherhood and all movements of political Islam," the article said. "Those sponsoring and supporting the two Muslim women to reach the U.S. Congress adopted a tactic to infiltrate through their immigrant and Black minority communities in general, and women's groups in particular."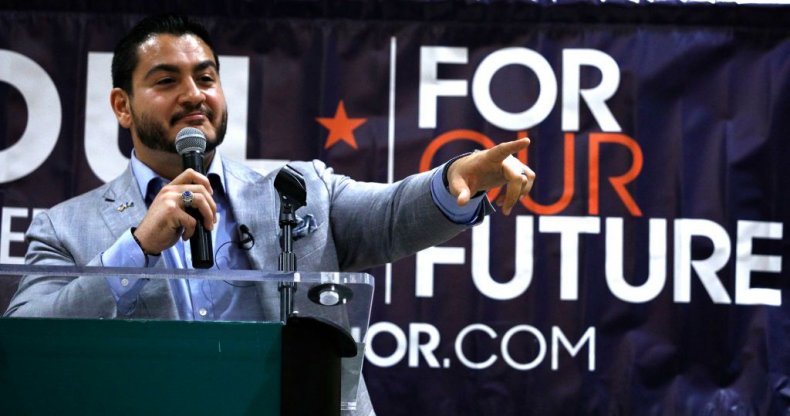 Although Saudi media is attempting to portray the progressive politicians as Islamist extremists, the U.S. Commission on International Religious Freedom recently condemned the kingdom for teaching hatred and violence in schools. Saudi textbooks, which are also used by extremist groups such as ISIS, encourage violent jihad against non-believers and promoted the death penalty for women who have an affair as well as gay men. Some passages also advocated capital punishment for those who simply criticize Islam.
Meanwhile, the positive relationship between Trump and Saudi Arabia remains firm. Despite reported CIA findings that linked the kingdom's Crown Prince Mohammed bin Salman to the October murder of Jamal Khashoggi, the president has reaffirmed Saudi Arabia as a "great ally." Trump has argued that supporting the kingdom is putting "America first," but his stance has faced significant backlash from Republican and Democratic lawmakers.
In November, Omar tweeted her own criticism of the president's reaction to Khashoggi's murder. "Once again, our President proves that you can't buy a moral compass," she wrote. "And Saudi Arabia proves that you can, on the other hand, buy a President."