Thousands of commenters were quick to call out one internet poster who explained why their 5-year-old niece will not be invited to their upcoming wedding.
In a viral Reddit post published on r/AmITheA**hole, Redditor u/ResponsibleParking22 (otherwise referred to as the original poster, or OP) said they are having a "child-free" wedding with the exception of their fiancé's nieces and nephews and all but one of their own.
Titled, "[Am I the a**hole] for telling my brother his younger kid is not allowed to my wedding but my older nephews are?" the post has received more than 5,300 upvotes and nearly 3,000 comments in the last day.
Writing that they remain close friends with their brother's ex-wife, the original poster said the former couple shares two sons, ages 7 and 9. Explaining further that their brother has another child, a 5-year-old daughter, with his current girlfriend, the original poster said their relationship with their nephews is much stronger than it is with their niece.
"While I've met the kid and I've played with her and I love her," they wrote. "I can't seem to form the bond I have with my older nephews."
"It feels like the kid of a distant relative rather than my niece," they continued. "I know it sounds horrible and it probably is. But that's how it is."
While planning their wedding, the original poster said they consulted their fiancé about which children would make the invitation list, and which children would not.
"I spoke to my fiancé about this and he told me to do what make me more comfortable," OP wrote.
"I decided to tell my brother that while he's welcome to bring his [girlfriend], the wedding is child free and his daughter is not allowed in," they continued. "The only exceptions are his older sons and my fiancé's nieces and nephews."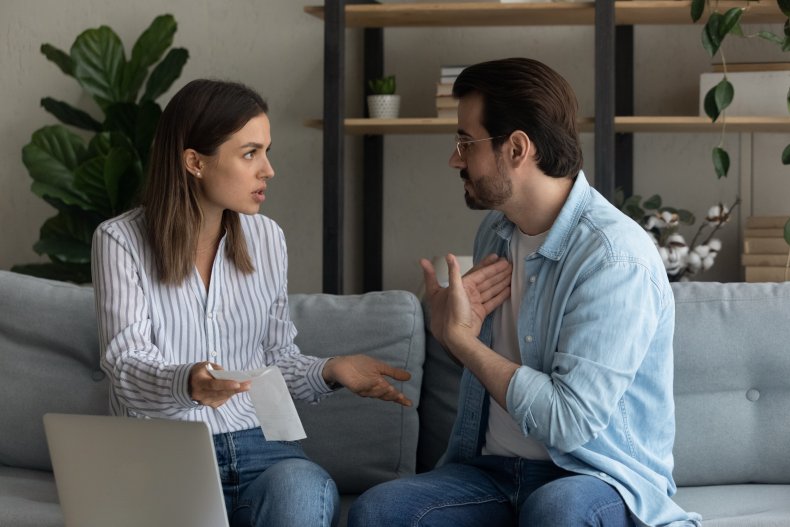 Following the issuing of their stern ultimatum, the original poster said their brother became furious about the exclusion of his 5-year-old daughter.
"My brother called me a ridiculous, selfish [a**hole] and that I should be ashamed for doing that and using my wedding as an excuse to exclude my niece," they wrote.
Although kid-free nuptials are common and numerous wedding-related outlets have published guides for navigating these momentous occasions without the headache of childcare, unforeseen pitfalls are often waiting just around the corner.
From the wording of invitations to making exceptions for ring bearers and flower children, the process of excluding kids from weddings can be painstaking and leave some guests with a bad taste in their mouth.
In 2019, an article published by Today's Parent labeled child-free weddings "insulting" and said that keeping kids out of a couple's special day defeats the entire, community-building purpose of the day itself.
Two years later, Brides called the same child-free ceremonies a "good option for many couples," but acknowledged potential problems that come along with making exceptions for some kids and keeping others out.
"Unless a guest is nursing an infant (which we think merits a free pass) or you're including flower girls and ring bearers, draw the line and be firm," Brides writer Jaimie Mackey wrote.
"That means no exceptions for your favorite niece or younger cousin, which is guaranteed to ruffle feathers with parents whose kids didn't make the cut," Mackey added.
Throughout the viral Reddit post's comment section, Redditors agreed that the original poster had done just that and remained adamant that keeping their 5-year-old niece out of their wedding was unfair to both the child and her parents.
"[You're the a**hole]," Redditor u/Temporary_Badger wrote in the post's top comment, which has received more than 17,000 votes.
"What on Earth are you thinking? You want to exclude a [5-year-old] from an event both her siblings are invited to because you don't feel enough of a 'bond' with her?" they continued. "She's five and you're acting like an absolute bully."
Redditor u/Old_Mintie, whose response has received more than 5,000 votes, questioned the original poster's understanding of what a child-free wedding is.
"'Child-free' means 'no kids,' not 'no kids except the handful I adore to pieces, even if they're half-siblings of the kids I don't want to attend,'" they commented. "And you can't really use the ages of the kids as an excuse, either, since they're pretty close to one another."
"It is your wedding and your rules, but that doesn't absolve you from being the [a**hole]" Redditor u/Flat-Ad7294 added. "You aren't having a child-free wedding. You are having a wedding with one specific child excluded."
Newsweek reached out to u/ResponsibleParking22 for comment.