A woman has been told to trust her "gut instinct" after discovering potential proof of her husband's 12-year affair with his secretary.
Affairs in the workplace are common enough. In fact, in a survey of over 2,000 Europeans and Americans conducted by Superdrug Online Doctor (an online prescription service) 33.3 percent of women and 28.6 percent of men said they had cheated or considered cheating with a work colleague.
Studies have often cited infidelity among the most commonly reported major contributors to divorce alongside a lack of commitment or consistent conflict and arguing. That's why it's important to be sure when it comes to uncovering cheating, with any false accusation likely to do lasting damage to the marriage.
In essence, that's the dilemma facing one married mother of one. Writing in a post shared to Mumsnet under the handle Lovebites, she said that from the start of their marriage of 12 years there had always been "rumors" of her husband having an affair with his secretary but she never gave it "a thought."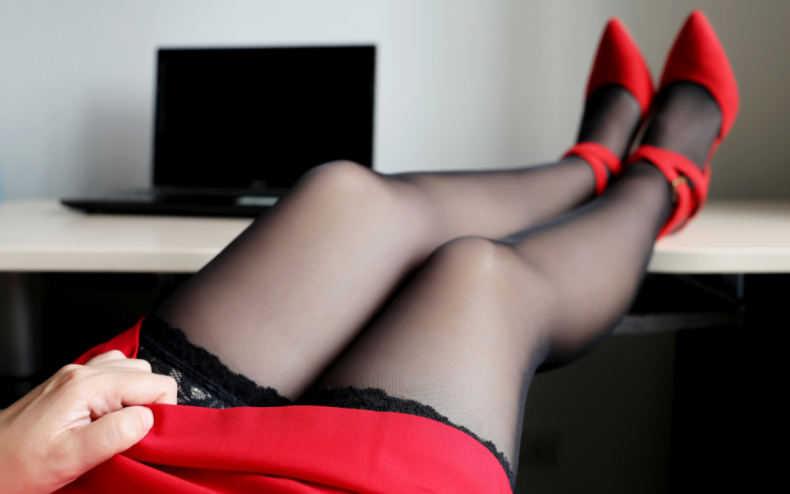 While she admitted they had had their ups and downs, she never suspected anything was amiss until a work colleague told her to "keep an eye on him" and warned her that his secretary was "not good at all" and everyone was "aware" of it except her. "It stuck in my mind," she said. One day, she "decided to check his phone" for suspicious messages and was "shocked" to see the conversations between them.
To her way of thinking, the content of the messages was "too personal" with the secretary "desperate" for her husband's attention. Though his responses were more "kind" than anything else, the messages left her upset so she "decided to confront him."
While he was able to convince her there was "nothing like that" going on, she was unsettled by one message in particular, sent while her husband was on a work trip, when his secretary asked him to call her on FaceTime as she "hadn't seen him for 10 days."
More worrying still, since confronting him over the messages, her husband has "changed his phone password" and will not tell her the new one. Describing herself as both "confused" and "heartbroken," the woman turned to social media for advice, with the majority of comments appearing to confirm her worst fears.
Gnusmas said: "Go with your gut instinct would be my advice." Summermornings wrote: "When people are warning you, there must be something to it. Speak with the secretary- regardless if they are having an affair or not, their personal communications need to stop."
Riverlee commented: "Can you get hold of his phone? Maybe put yours on charge, and ask to borrow his to check the weather, traffic, find out who the actor on TV is? (i.e. Anything). His reaction will tell you volumes."
"Surely the time to have actually been worried was 12 years ago? When that many people are telling you something it tends to be true," Ohmygoddont said. "Maybe they did have an affair and maybe it's now stopped, maybe it stops and starts but to leave it 12 years before bothering to take any notice was silly."
Jedsnewstar struck a similarly pessimistic tone, writing: "Her behavior is off, his behavior is off and everyone is warning you. I think it's fair to say he is cheating." 10HailMarys warned: "If it was one-sided, the secretary would have lost her job. People don't get away with pestering their boss for 12 years. The fact that she is still his secretary and behaving like this suggests that they are having an affair."
ThirtyThreeTrees told her: "I don't think you can ignore it any longer." They said: "In my experience, colleagues never say anything to the cheater's wife unless they are fairly certain what's going on."
Newsweek has contacted Lovebites for comment.
Update 06/23/22, 8:19 a.m. ET: This article has been updated to include a new picture.