Six Border Conflicts That Have the World's Attention
The year 2020 continues to be fraught with international tensions even as a global pandemic altered everyday life, leading organizations such as the United Nations to repeatedly call for calm.
Borders disputes, a recurring theme, have been among the most serious points of contention and have increasingly turned violent.
The rivalry includes conflicts over territory, natural resources and political miscalculation. In this list, Newsweek has gathered six local flashpoints that have global consequences.
The DMZ
While attempts have been made toward reconciliation and reunification of the North and South Korea after the country first split in 1945, the most recent peace process involving President Donald Trump, South Korean President Moon Jae-in and North Korean supreme leader Kim Jong Un appeared to be the most promising yet with its unprecedented level of diplomatic engagement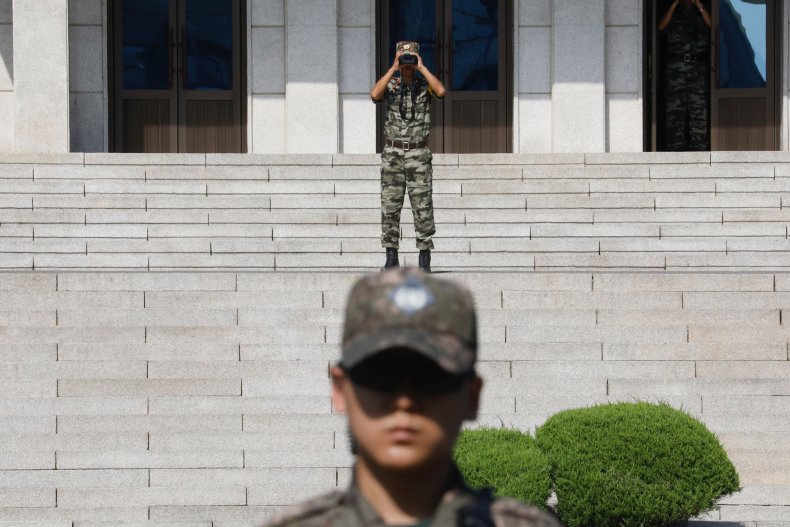 However, as negotiations stalled, Pyongyang's tone became notably impatient and shorter-range missile tests resumed, fearing a return to the 2017 "fire and fury" era of hostility.
In response to defectors recently spreading anti-government leaflets near the border, North Korea announced Monday the severing of all inter-Korean lines of communication. On Thursday, the anniversary of Trump and Kim's landmark summit, North Korea's top diplomat warned that ties had "shifted into despair," prompting Pyongyang to beef up its nuclear program and another senior official warned that relations with Seoul had reached an "uncontrollable phase."
Kashmir
India and Pakistan have fought several wars since their post-World War II split, mostly over the Himalayan highlands of Kashmir. Violence here, however, has escalated suddenly in recent years as India accused Pakistan of supporting a deadly cross-border insurgency.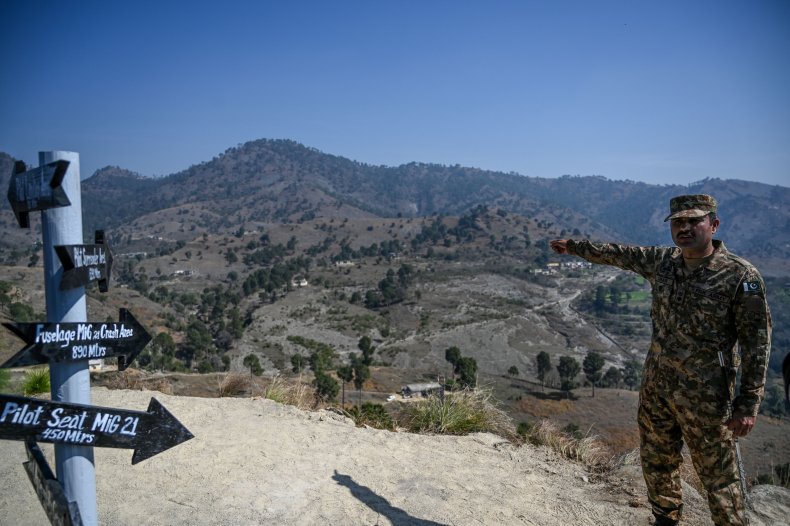 In February of last year, the two nuclear-armed South Asian states exchanged their first cross-border strikes in decades and, in August, New Delhi moved to assert control over the share of contested Kashmir it administers, evoking outrage from Islamabad, which has warned the move could lead the two to nuclear war. The move also angered Beijing, however, which has its own claims to Kashmir.
India and China have also fought in the past and a 2017 standoff at the disputed Doklam pass near Bhutan in response to Chinese road development drew hand-to-hand combat to the area. Last month, Indian and Chinese troops again engaged in unarmed skirmishes in a Kashmir region between India's Ladakh and China's Tibet, this time after India began constructing too close to the disputed border. Alhough both sides maintain the situation is under control, reports have emerged of troop buildups and new equipment arriving on both sides.
South China Sea
China is simultaneously involved in another major territorial dispute, but this one has primarily played out at sea. Beijing maintains vast claims to the sprawling, resource-rich waters of the South China Sea, but these conflict with boundaries drawn by Brunei, Indonesia, Malaysia, the Philippines, Taiwan and Vietnam.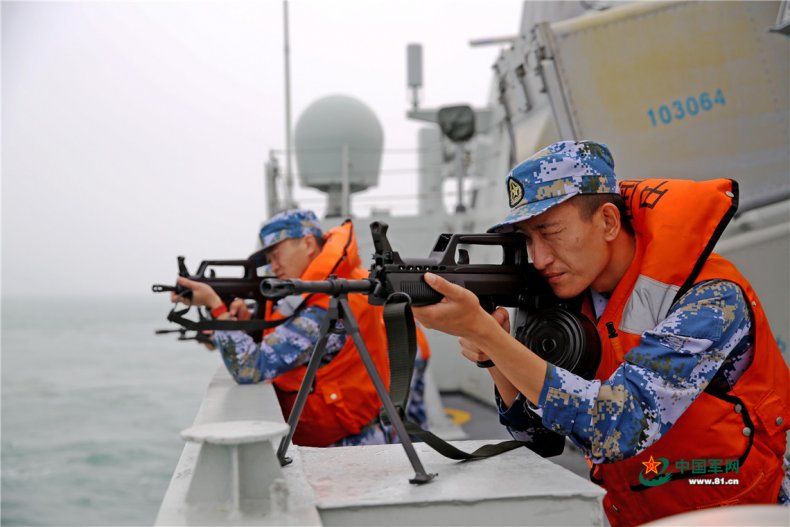 Both China and the United States have also stepped up naval activities in this strategic region, ramping up already heightened tensions between the two geopolitical competitors. Using "freedom of navigation" operations, Washington has sought to challenge Beijing's claims both to the South China Sea and to Taiwan itself.
China has established offshore bases on South China Sea islands and staged invasion drills widely seen as aimed at Taiwan, which is ruled by successors to the nationalists who fled the mainland after losing a civil war to the Chinese Communist Party in 1949. After Taiwan conducted a rare missile test, China on Friday sent a transport plane toward the island in the latest cross-strait brush signaling President Xi Jinping's promise to reunify Taiwan by diplomacy or force.
Eastern Europe
The failure of longstanding arms control measures and trust-building treaties between the U.S. and Russia has contributed to deteriorating security conditions in Europe, as has an eastern Ukrainian insurgency that the West suspects Russia is backing to reclaim its Soviet-era sphere of influence. The U.S.-led NATO coalition, for its part, has expanded eastward toward Russian borders since the collapse of the Soviet Union, angering Moscow.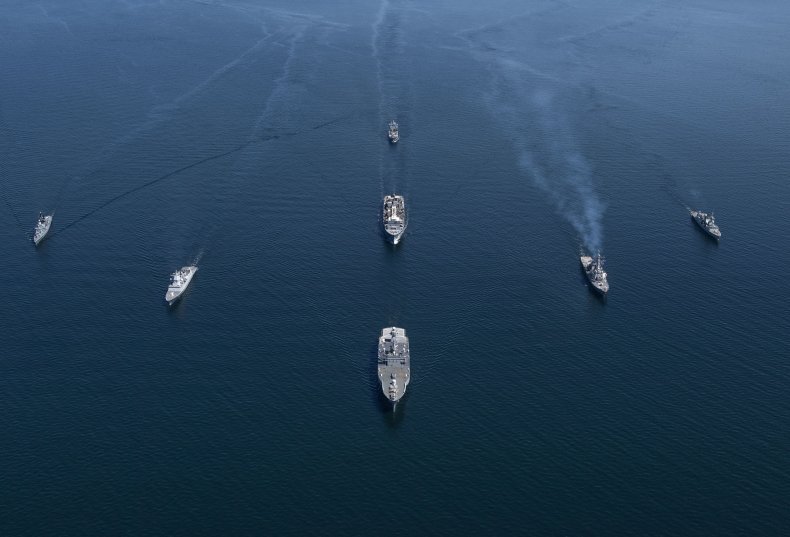 A resurgent Russia under President Vladimir Putin has rebuilt its military over the past two decades and today deploys advanced, hypersonic weapons that it asserts can outpace even the fastest modern or prospective defensive systems. Among Moscow's motivating factors is NATO's establishment of a missile shield that Russian officials argue could be used offensively as well.
Earlier this month, Colonel General Sergei Rudskoi of the Russian General Staff warned of the U.S.-led NATO coalition of ramping up "provocative" and "anti-Russian" activities in northern Europe, the Baltics and over Ukraine among other regions where the two sides have bolstered their military presence. Both countries over the past week have staged opposing exercises in the Baltic, where NATO has deployed multinational battle groups to deter Moscow.
Israeli-Palestinian Conflict
More than a century after World War I, the decisions of European powers regarding the Middle East continue to influence the region's troubled borders, with the Israeli-Palestinian conflict being among the most contentious. Their dispute has prompted at least three all-out wars involving Israel's hostile Arab neighbors and several bloody internal uprisings.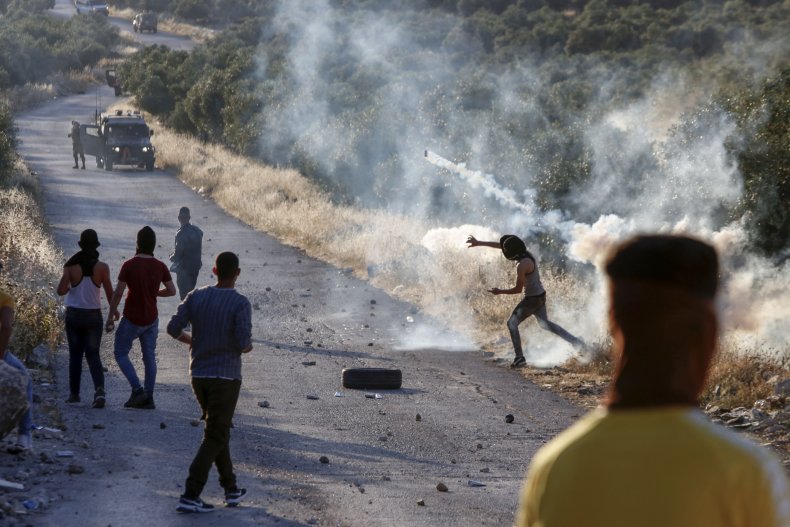 To this day, only Egypt and Jordan among these countries have made peace with Israel, a close U.S. ally that has steadily expanded its territory through the occupation and settling of lands recognized as Palestinian by the United Nations. Borders between Israel and the Palestinian-administered West Bank and Gaza Strip continue to be rocked by unrest, with Trump's recently-proposed peace plan antagonizing the conflict.
Rockets have also been fired toward Israel from neighboring Lebanon and Syria, where Israel occupies the southwestern Golan Heights. Both Arab countries host forces allied with Iran, which has threatened retaliation for Israeli semi-covert strikes across the Middle East and developed missiles capable of reaching across the region.
Syria-Turkey Border
In Syria, Russia has attempted to keep flaring tensions between Iran and Israel at bay, but Moscow faces another challenge in the country's north. The Syrian government's nationwide victories have left Idlib province the final bastion of the rebel and jihadi uprising that once threatened to take Damascus, but opposition forces here receive backing from Turkey, a NATO ally.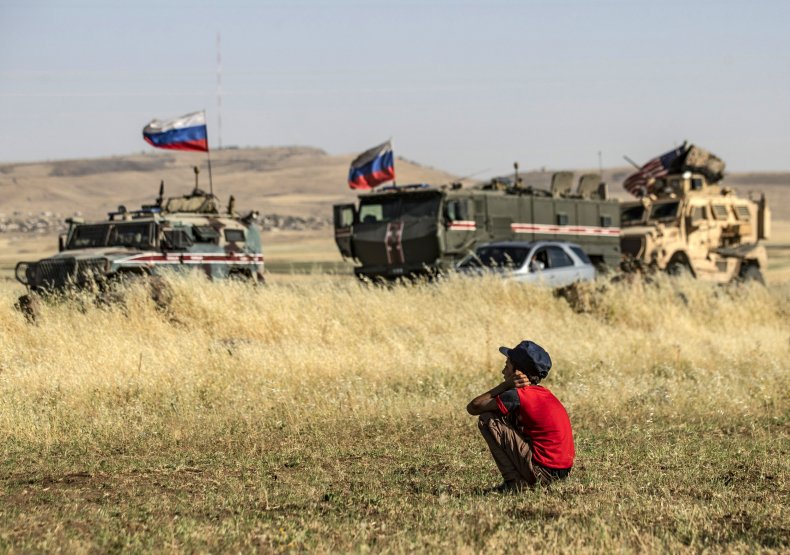 Turkey has called on the U.S. for more support, but the two have their own disagreements in Syria's northern area, where the former backs a mostly Kurdish group considered by Ankara to be linked to a terrorist organization. This corner of the Middle East has seen complex clashes among all three sides, along with the Islamic State militant group (ISIS).
The battle for Idlib has resulted in direct clashes between Turkey and Syria, something Russia has sought to avoid, especially as Moscow entrenches itself in the region by fortifying bases along Syria's Mediterranean coast. With Syria's sinking economy further dinged by U.S. sanctions, a financial crisis in neighboring Lebanon and the nine-year civil war with little sign of resolution, no faction of Syria's multi-sided conflict has managed to establish a lasting, certain strategy.