Somalia Embraces the Audacity of Change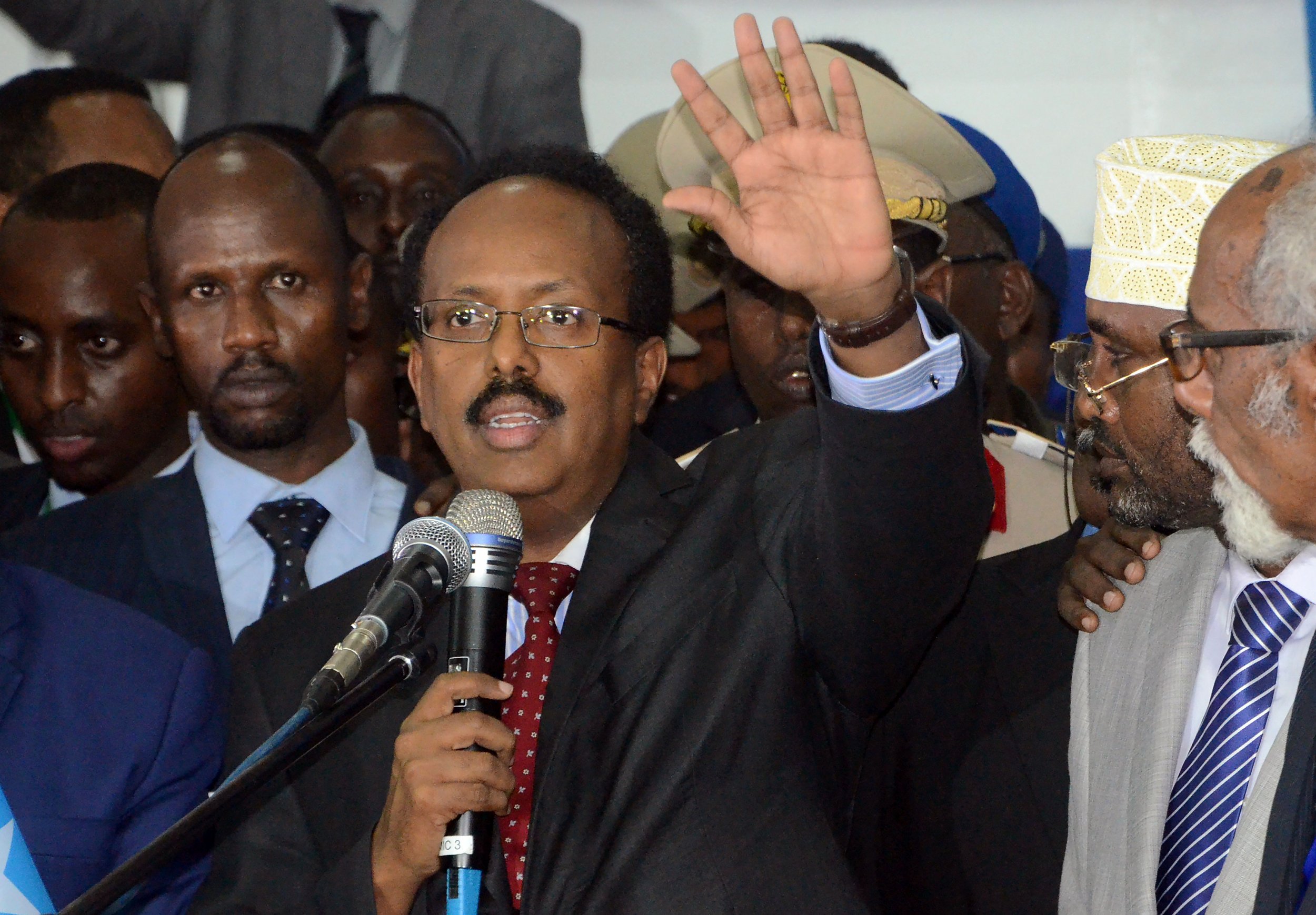 Somalia ushered in a new dawn Wednesday. Gathered together for a closely-fought presidential election in Mogadishu's international airport, lawmakers decided—for the first time in 26 years—to heed the calls and wishes of their citizens.
Their fervent wish was for the election of Mohamed Abdullahi Mohamed, better known as Farmajo. He was their choice and they made it widely known: the celebratory gunfire that rang out in the streets of Mogadishu after his election was testament to that.
His victory came to many, including myself, as a complete surprise. After all, he did not come in with the most cash; he was the least corrupt; he came from the Somali diaspora in the United States; and he is a diehard nationalist. Farmajo was an outsider in a race infused with some $20 million worth of bribes and tilted towards the return of incumbent Hassan Sheikh Mohamud. This was an incumbent that had Ethiopia throwing its weight behind his campaign despite Mohamud failing to meet many of the goals that he had outlined in his blueprint Vision 2016 document in 2013.
I had been following the elections over the past few months with mounting anxiety. There were allegations of around 30 lawmakers being coerced to vote for one candidate. There were also allegations of intimidation, violence and even death threats. Vote selling and buying was so blatant that even the country's auditor general took to the airwaves to denounce it.
It was so blatant that it drove ordinary citizens—73 percent of whom already live on less than $2 dollars a day—to boil with anger and resentment. It was so blatant that the U.N. mission in Somalia and several Western powers, including the United States, issued a strongly-worded statement expressing their displeasure. It was so blatant that when I took to the media to express my dismay, some shockingly reacted by asking me if I was complaining because I did not have money. Bribing had become the norm; it was expected of politicians, rather than being seen as illegal.
As a result, I do not believe that any Somali politician can claim to be 100 percent clean. The system is designed to corrupt politicians, to taint them, before it eventually swallows them completely. This is a well-known fact that dissuades most Somalis from running for political office. It is what persuaded me to pull out of the race in December 2016, after two years of campaigning and despite being the first female candidate to declare her intentions to run for office in 2016. The international community claimed that they designed a process that would enhance democracy. Instead, what they did was to expand corruption from Mogadishu to the rest of the regions.
I declared my candidacy in September 2014. The Somali administration had stated it would hold one-person, one-vote democratic elections in 2016, and that was the impetus I needed. It gave me hope that I stood a chance because Somalis, who had been without voting rights for almost the past half-century, would have a say on who would lead them.
But in 2015, the Somali administration abandoned the idea of one-person, one-vote elections and reverted to the so-called 4.5 system, which divides political power between the four main clans and leaves smaller clans unrepresented. It is a system that excludes, silences, subjugates and marginalizes women, the youth and vulnerable clans.
After resigning from a well-paying job in the private sector in October 2016 and leaving my children in Finland to campaign in Somalia, I was shocked by what I found. This was not going to be conventional campaigning as seen in developed democracies, but rather lobbying clan elders and other influential political lobbyists.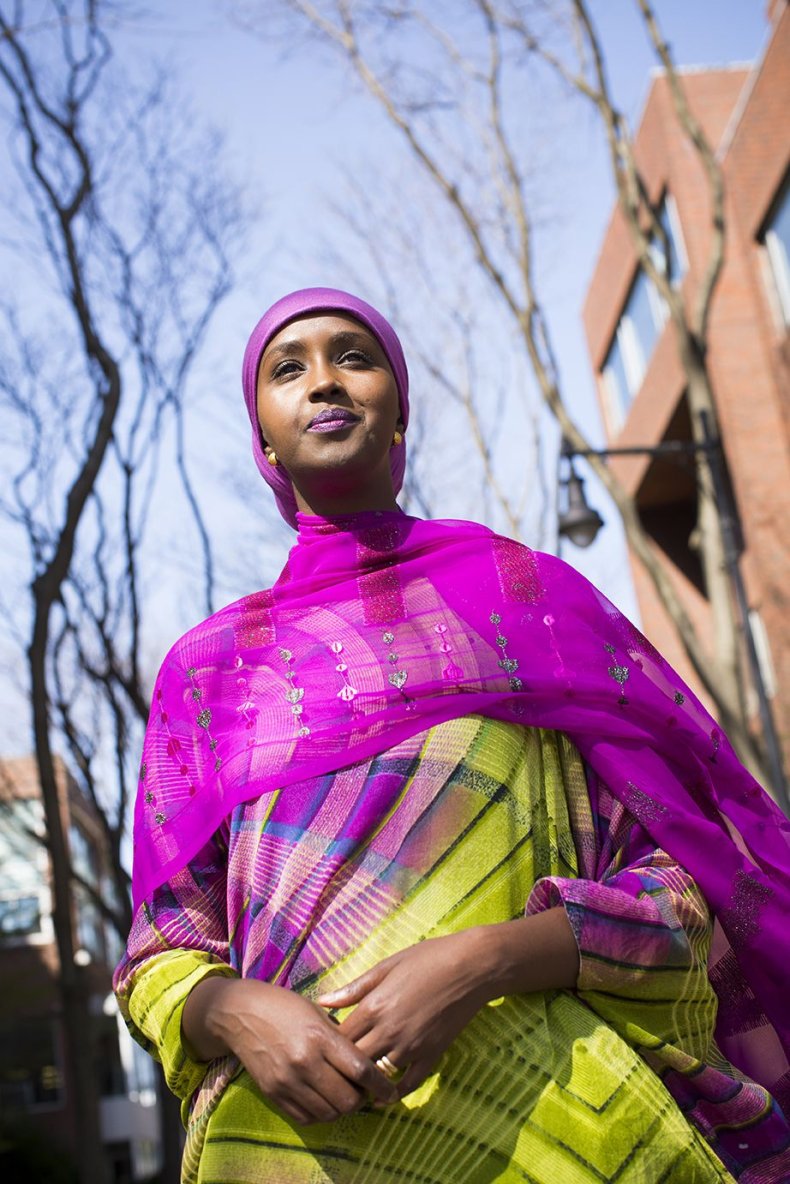 A few days after my arrival and through various behind-the-scenes discussions, it became apparent to me that I would have to partake in corruption in order to make it even to the registration phase. Just to be registered as a candidate in the election would call for a $30,000 registration fee and the endorsement of 20 lawmakers. I had the financial means but, out of principle, knew that I would not buy the required 20 endorsements. The only alternative was to renounce my candidacy and to bring international, as well as national, attention to the festering corruption.
This corruption is one of the key issues that our new president will need to tackle, along with the following:
Responding to the drought threatening Somalia. Our country is on the brink of its second famine in six years, and the U.N. says that some 6.2 million people are short of food.
Stabilizing the country's security situation. This will entail inviting al-Shabab, and other disgruntled parties, to the negotiating table in the early stages of his tenure.
Strengthening the national security sector, especially our armed forces. This means integrating them under a single command structure; paying their salaries; equipping them appropriately; retraining and retaining them so that they can defend our country as the African Union Mission in Somalia (AMISOM) winds down in the next few years.
Starting a nationwide reconciliation process that addresses pent-up grievances in the form of local truth commissions.
Focusing on reviving the education and healthcare sectors in his first year in office. Somali children must have access to free universal education and health provision: after decades of conflict, only 30 percent of school-aged children are enrolled in education.
Reducing our current reliance on donor funding. Farmajo must run his administration from our national coffers instead of relying so heavily on donors.
Farmajo might be the choice of the people. Out of the final four candidates, he was certainly my choice because his policies, nationalistic agenda and vision for Somalia closely intertwined with mine. He comes into office with big expectations that, if unmet in the first six months, will undoubtedly lead to his eventual fall from grace.
He has a big task on his hands. But I am confident that he can deliver, providing that he surrounds himself with good advisers, a good prime minister and a technocratic cabinet that can deliver results for the people of Somalia.
Fadumo Dayib is a Somali anti-corruption activist. She was the first female candidate in the 2017 presidential election before withdrawing in December 2016. She tweets @fqdayib.