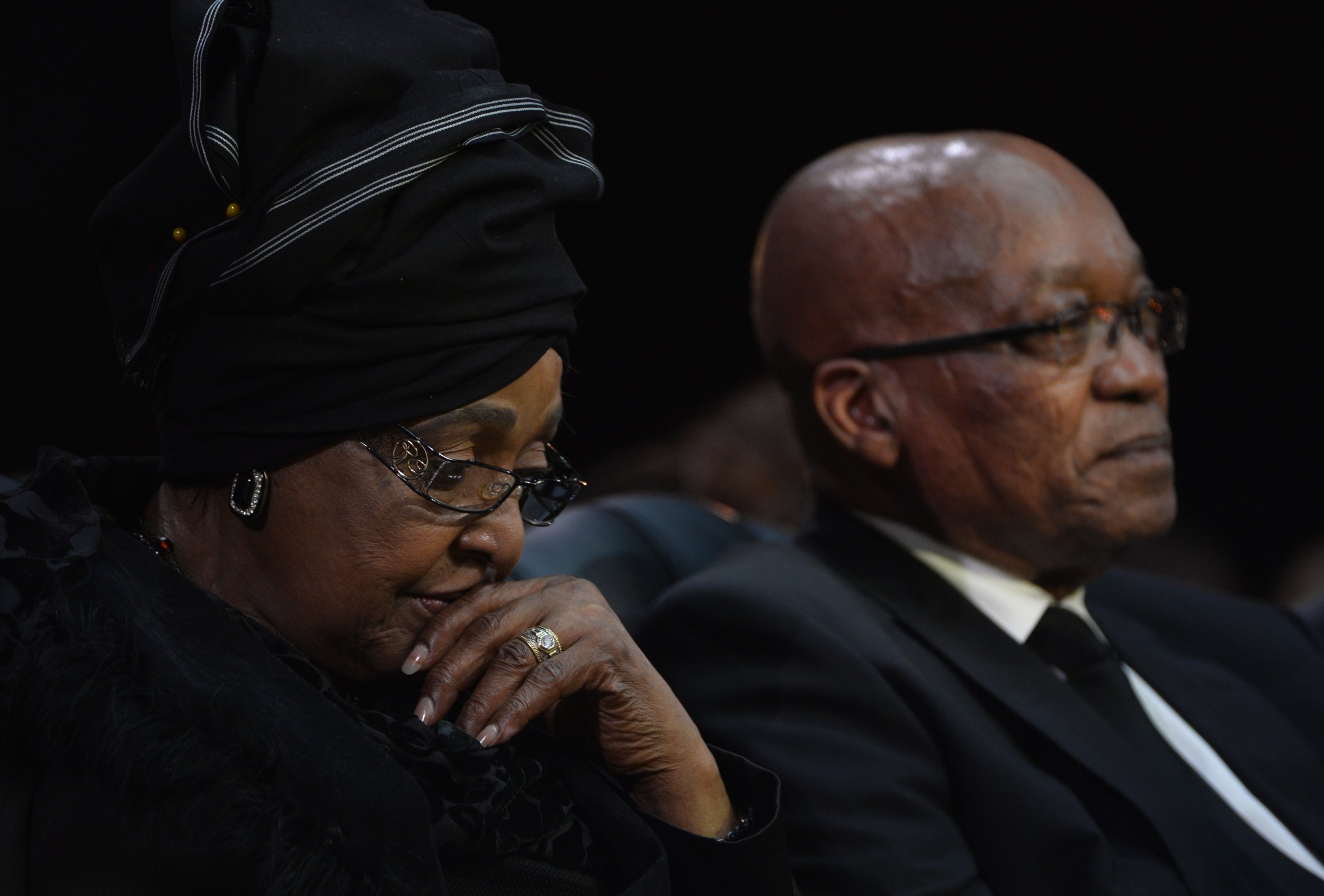 Nelson Mandela's former wife has said that South Africa requires a "whole layer of fresh leadership" and called on senior figures in the African National Congress (ANC) to deal with allegations of corruption.
Winnie Madikizela-Mandela, who is herself a member of the ANC's highest decision-making body, said that the party required "introspection" in order to determine "where we went so wrong" since leading the campaign against apartheid, the political system of racial segregation that ended in South Africa in 1994.
The ANC recorded its worst election result since 1994 in August's local government vote. While it still collected more than 50 percent of votes around the country, the ANC's share of the national vote fell by 8 percent compared to the general election in 2014. The governing party also lost control of key urban areas in South Africa, including the economic hub Johannesburg and the administrative capital Pretoria.
"Look at the country today. I am the African National Congress, what is left of the African National Congress. We cannot pretend we do not have problems, we cannot pretend things are not wrong in our country. A lot of things are wrong," said Madikizela-Mandela, 79, at a press conference in Soweto on Thursday, South African news channel eNCA reported.
Factions have begun to develop in the ANC, with some members of the party calling for President Jacob Zuma—who is also the party leader—to step down. Protesters from different sides of the ANC clashed at the party's headquarters in Johannesburg earlier in September, with anti-Zuma critics accusing the president's supporters of threatening them with violence.
Zuma's presidency has been riddled with scandals. Earlier in 2016, the country's highest court ruled that Zuma had "failed to uphold the constitution" in relation to state-funded expenditure on improving his homestead in Nkandla, in South Africa's eastern KwaZulu-Natal province. The president is also fighting the reinstatement of almost 800 corruption charges against him, which were initially dismissed in 2009, and has been accused of undermining Finance Minister Pravin Gordhan, who has been the subject of a probe by the country's elite police unit.
Madikizela-Mandela was married to Mandela for 38 years, including during his 27-year imprisonment. The couple divorced in 1996, two years after the abolition of apartheid and Mandela's election as president. The former first lady played a prominent role in the liberation struggle but was also accused by the South African Truth and Reconciliation Commission of orchestrating a football club of disaffected youths who were involved in assaults, arson and killings in Soweto in the years before apartheid was ended.