South Africa: Jacob Zuma Criticizes Thuli Madonsela for 'Public Attacks'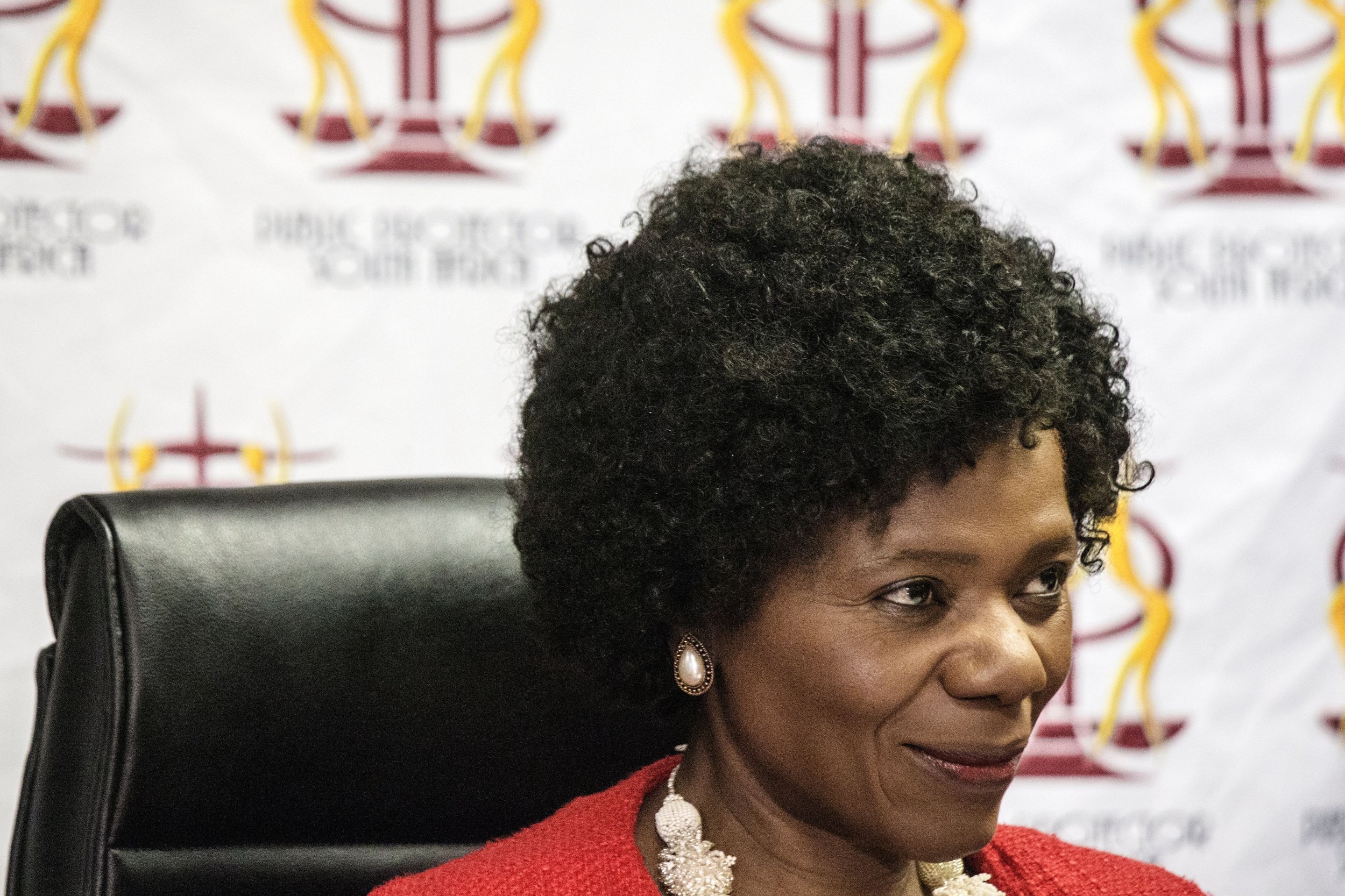 South African President Jacob Zuma has lashed out at former anti-corruption watchdog Thuli Madonsela for allegedly making "unwarranted public attacks" against him.
Madonsela finished her term as public protector—a constitutionally-mandated, independent watchdog tasked with exposing government corruption—on October 14. Her final action was to author a report on alleged misconduct by Zuma in regard to his relationship with the Guptas, a wealthy business family based in South Africa.
The report, entitled "State of Capture," was released November 2 after Zuma withdrew a legal challenge to delay its publication. In the report, Madonsela called for a commission of inquiry to be established into alleged corruption and peddling of political influence in Zuma's government.
In a statement issued Friday, the South African Presidency said it was concerned by continuing statements made by Madonsela following the report's release.
"Her unwarranted public attacks on the president, as happened in Stellenbosch on Thursday, are unbecoming and are not helpful," said the statement. "It would be prudent therefore for the former public protector to step back and allow legal and constitutional processes to unfold unhindered."
At a governance and ethics conference in Stellenbosch Thursday, Madonsela had defended her decision to release the audio of an interview she held with Zuma in the course of writing the "State of Capture" report. Madonsela insisted it was at the public protector's discretion to choose what information to release from their investigations. "Only PP [public protector] has right to decide. There is nothing that tells PP this you may not give out and this you may give out," she said, according to South Africa's state-run SABC network.
She also gave a speech on the topic of why governance fails. While stating that there were ethical elements in South Africa's government, she also said that governance can fail due to a lack of ethical leadership. "The Germans say that the rot of the fish starts from the head," said Madonsela, according to South African financial news site Moneyweb.
Madonsela appeared to respond to the presidency statement with a cryptic tweet on Friday morning.
The Public Protector Act in South Africa prohibits the disclosure of evidence given in the course of investigations unless the public protector determines otherwise. Madonsela said on Thursday that she believed she made the right decision by allowing the audio to be released.
Zuma has come under further scrutiny in the wake of the publication of Madonsela's report. The opposition Democratic Alliance filed a motion of no confidence in the president in parliament, which was defeated on Thursday.
Madonsela's report was sparked by an allegation by South Africa's deputy finance minister, Mcebisi Jonas, who claimed in March that the Guptas had offered him the role of finance minister while a previous incumbent, Nhlanhla Nene, was in post. Nene was sacked in December 2015 and replaced with the little-known David van Rooyen, a decision that sent the value of the South African rand plummeting. Van Rooyen was replaced by current Finance Minister Pravin Gordhan after less than a week in office. The Guptas have denied Jonas's allegation.
The former public protector exposed Zuma's use of state funds to improve his home in Nkandla, in South Africa's KwaZulu-Natal province, in a 2014 report. South Africa's highest court ruled in March that Zuma had failed to uphold the constitution by ignoring Madonsela's order to pay back some of the money.