South Africa: Jacob Zuma's Brother Fears President Could be Killed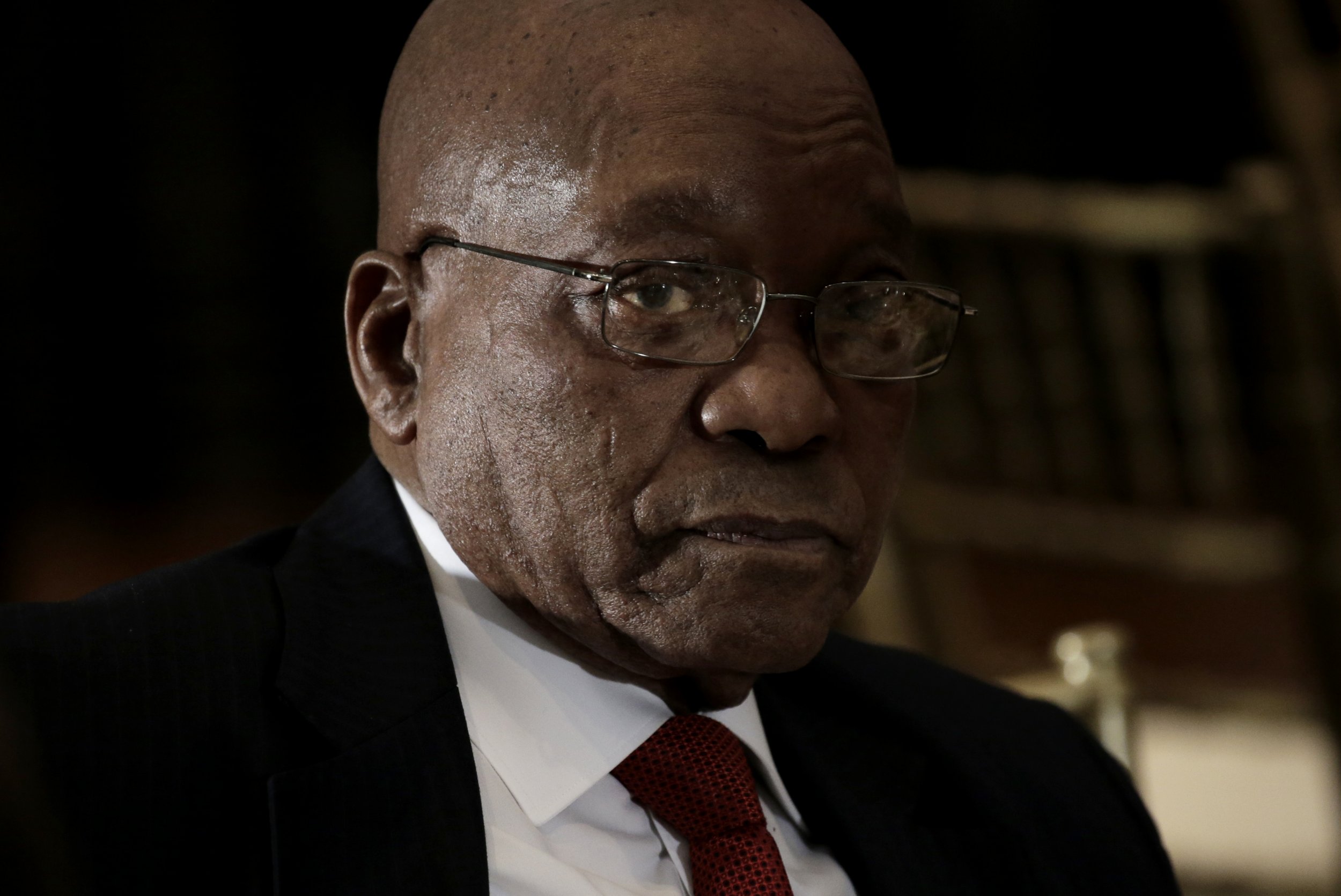 The brother of South African President Jacob Zuma has revealed he fears for his sibling's life as Zuma continues to battle several personal and party crises.
Michael Zuma and his wife Thembekile MaXulu Zuma told South Africa's Sunday Times that the family thought the president and current leader of the African National Congress (ANC) would be safer if he retired from politics to his home in Nkandla, in South Africa's eastern KwaZulu-Natal province.
Zuma has faced a plethora of problems in 2016, including a ruling by the country's top court that he failed to uphold the constitution in relation to the use of state funds to improve his homestead in Nkandla. The president has also come in for criticism after the ANC recorded its worst election result since 1994 in August, losing control of several key urban areas—including the economic hub Johannesburg—in local government elections.
"My brother is having a very difficult time and I have never seen such difficulty. My brother has such difficulty in such a way that you fear that they are going to kill him," said Michael, without elaborating on whom he thought might pose a threat to Zuma's safety.
South Africa's State Security Minister David Mahlobo told the Times that he was not aware of any security threat towards the president.
Factions of the ANC have been engaged in infighting since the August election result. An anti-Zuma faction clashed with Zuma loyalists at the party's headquarters in Johannesburg earlier in September. Scores of ANC members have been assassinated in recent years, with the killings often linked to internal party politics.
The president's sister-in-law also said that Zuma had been mistreated over the Nkandla scandal. Zuma repaid the 7.81 million rands ($543,000) he was ruled to owe by the Constitutional Court earlier in September.
"We're very concerned about the way they have mistreated him about his home and we feel like he has been robbed by being made to pay some money," said Thembekile.
South Africa's Public Protector Thuli Madonsela —who investigated Zuma over Nkandla—has also confirmed that a probe was underway into alleged links between the president and the Guptas, an Indian business family with close ties to the president's family. South Africa's Deputy Finance Minister Mcebisi Jonas claimed in March that the Guptas had offered him a promotion prior to the sacking of former finance minister Nhlanhla Nene in December 2015, a decision that prompted widespread criticism of Zuma.