South Africa: Political Parties Rally Behind Coffin Assault Victim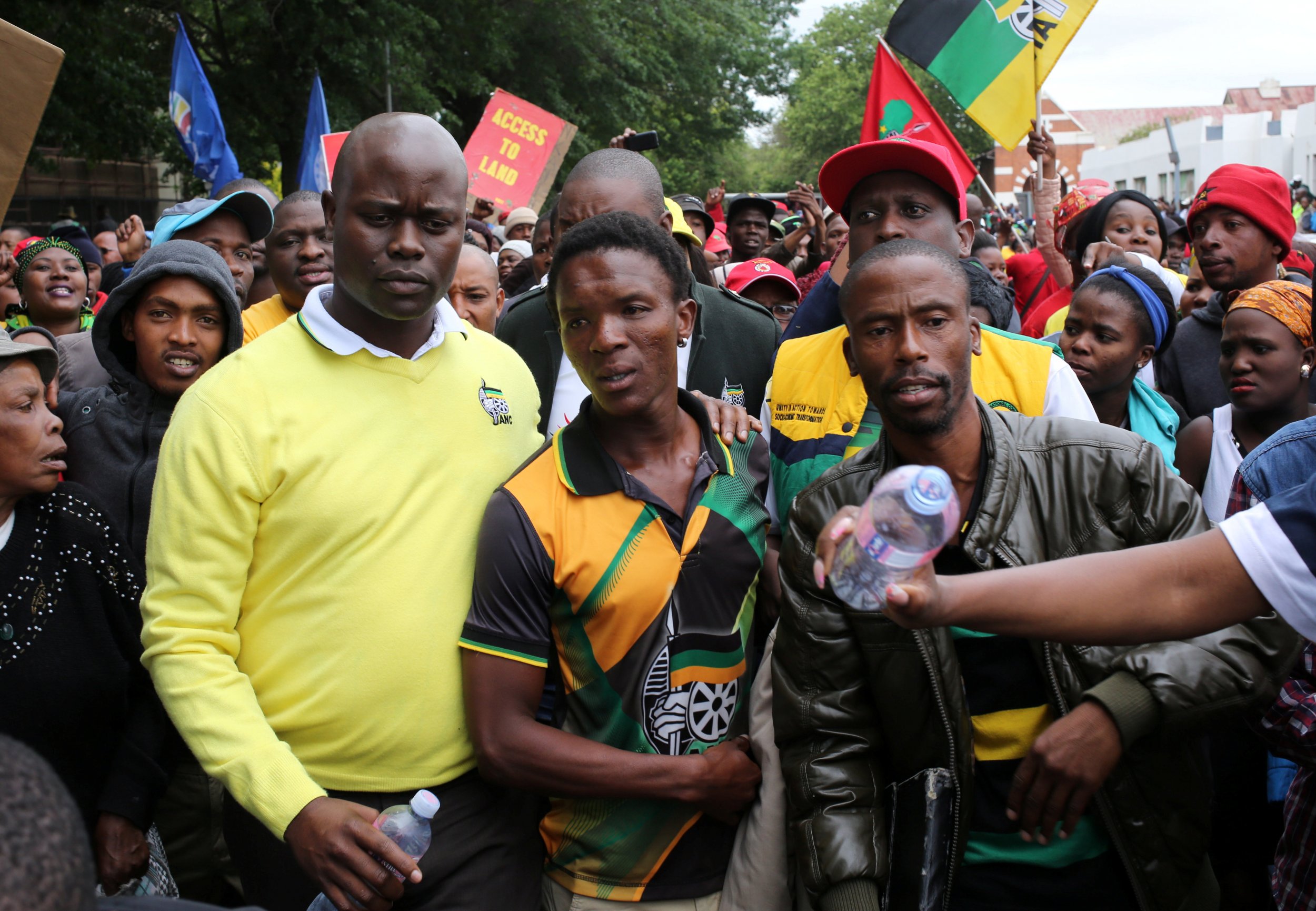 South African political parties have rallied together to condemn two white men charged with assault after a video emerged showing a black man being forced into a coffin.
The two men—named as Willem Oosthuizen and Theo Martins Jackson—appeared in the Middelburg Magistrate Court east of the capital Pretoria Wednesday morning. The pair were charged with kidnapping and assault with the intent to cause grievous bodily harm. They were denied bail and the case was postponed until January 25.
They were charged in relation to a 20-second video that has been widely circulated on social media. It shows a black man, identified as Victor Rethabile Mlotshwa, lying inside a coffin as one white man attempts to close the lid. Mlotshwa whimpers and screams as the man tries to force the lid down, while the other white man threatens to put petrol and a snake inside the coffin.
It is unclear when the incident happened and how Mlotshwa escaped. It reportedly took place at JM De Beer Boerdery next to the Komati Power Station, close to Middelburg in the eastern province of Mpumalanga, South African network eNCA reported.
Supporters from all three main political parties—the governing African National Congress (ANC), the main opposition Democratic Alliance (DA), and the left-wing opposition Economic Freedom Fighters (EFF)—rallied outside the courthouse Wednesday.
In a statement issued Monday, the EFF said that the attack had been racially motivated. "This humiliation can be based on nothing else but his blackness, which means it is in actual fact a humiliation of black people as a whole," said EFF spokesman Mbuyiseni Ndlozi.
The ANC set up a stage to demonstrate outside the courthouse, and Mlotshwa was pictured wearing an ANC T-shirt and appearing on the ANC's stage after emerging from the courthouse. ANC spokesman Zizi Kodwa appealed to the courts to "show no mercy" to those guilty of racism and also called upon parliament to expedite a bill criminalizing hate speech.
The DA's chairperson in Mpumalanga, Jane Sithole, issued a statement saying that there was "no place in a democratic society for bigotry and racism of any form."
Mlotshwa told reporters outside the courthouse that the attackers had accused him of trespassing, before beating him up and forcing him into the coffin. "I thought they were going to kill me," he said, according to the BBC.
South Africa only emerged from a period of white minority rule known as apartheid in 1994, when the ANC—led by Nelson Mandela—came to power. But the country remains deeply divided along racial lines, and several incidents in 2016 have exacerbated racial tensions.
In August, female students protested in Pretoria after they claimed that staff at Pretoria High School for Girls had banned them from wearing their hair in an afro style. The students claimed that some teachers told them they looked "like monkeys." The DA called for the investigation of a white High Court judge in May after the judge, Mabel Jansen, allegedly suggested that rape was part of the "culture" of black men.