South Africa: President Jacob Zuma Pulls Bid to Block Corruption Report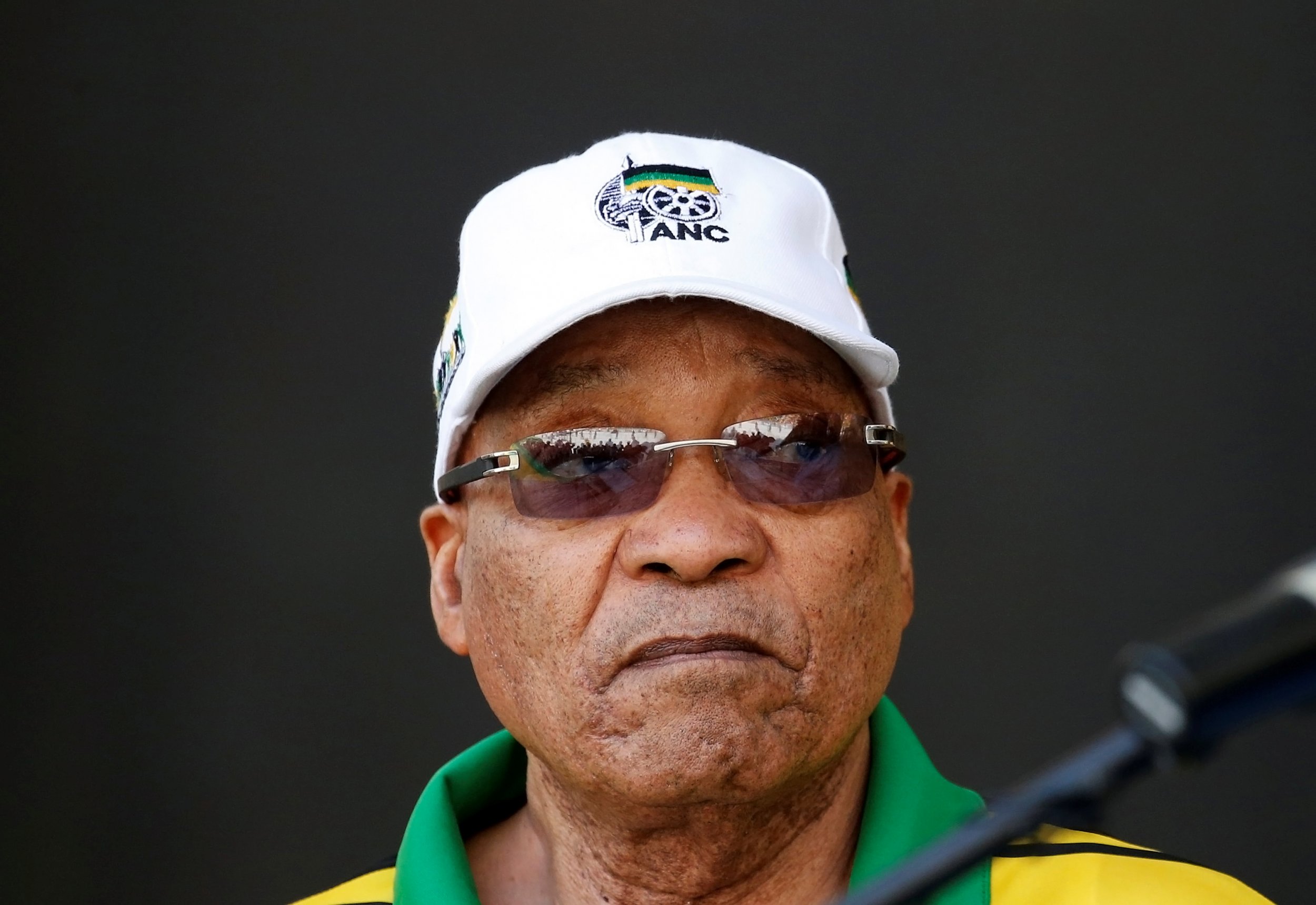 South African President Jacob Zuma has withdrawn his court application to block the publication of a report by the country's anti-corruption tsar. Thousands of people took to the streets of the capital Pretoria to protest his attempt to stifle the report, and demand the president resign.
Zuma had applied to stop the publication of a report by Thuli Madonsela, who recently left the independent watchdog post of public protector. The report investigated Zuma's relationship with the Guptas, a wealthy business family accused of wielding undue political influence.
Zuma's lawyer informed the High Court in Pretoria of the decision on Wednesday without giving reasons for the withdrawal, the BBC reported. The hearing of the president's application began on Tuesday and was due to continue on Wednesday.
An opposition-led march through Pretoria is going ahead despite the withdrawal. Supporters of both the main opposition, Democratic Alliance, and the left-wing Economic Freedom Fighters met at different points in the city and began marching towards the court. Both parties opposed Zuma's attempts to block the report's publication.
Madonsela's report was due to be published on October 14, her final day in office, before Zuma filed his application. The former public protector undertook the report after South Africa's deputy finance minister, Mcebisi Jonas, claimed in March that the Guptas had offered him a promotion to the role of finance minister prior to the dismissal of previous incumbent, Nhlanhla Nene, in December 2015. The Guptas denied the allegation.
The family has close links to Zuma, having employed three of the president's immediate family.
The opposition marches mark the zenith of pressure on Zuma, who has been in post since 2009, to resign. The Nelson Mandela Foundation, which is run by colleagues of the country's first black president, said on Tuesday that the "wheels [are] coming off the vehicle of our state" and called on the governing African National Congress (ANC) to ensure that the country's leadership was placed in "safe and capable hands."
The president is also facing pressure within the ANC. The party's chief whip, Jackson Mthembu, recently said that the entire ANC leadership should resign. Zuma also found himself isolated over the legal pursuit of Finance Minister Pravin Gordhan. The finance minister was facing charges of fraud until they were dropped by prosecutors on Monday. Zuma maintained he was not involved in the affair, the Treasury said that the charges against Gordhan were politically motivated. Gordhan has distanced himself from Zuma's business allies, including the Guptas, since taking up the position in December 2015.