South Korea Angers Japan with "Unacceptable" Military Drills Near Disputed Islands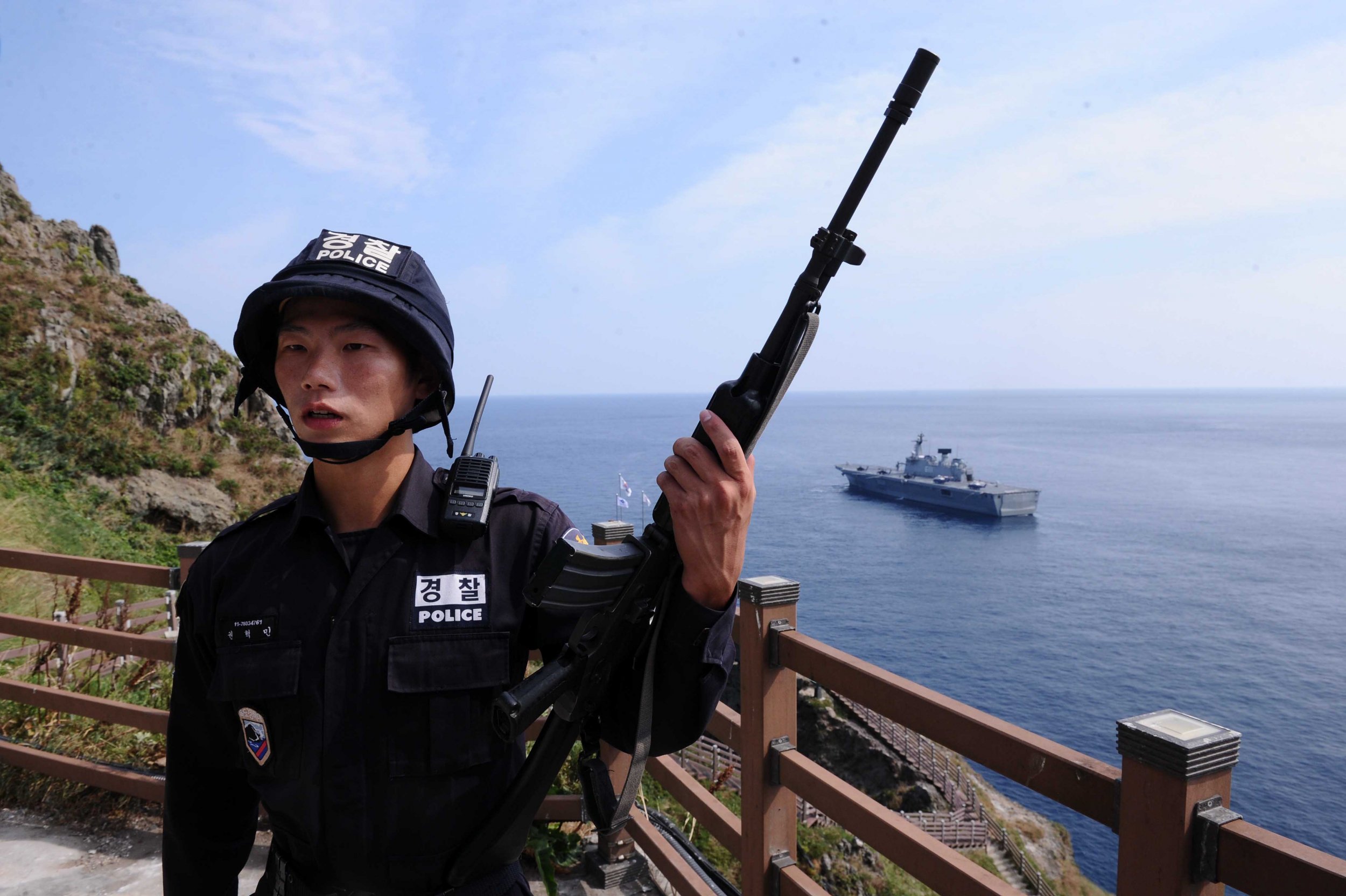 South Korea has begun a two-day military drill off the islands of Dokdo, as they are known in Korean, which are the subject of an ongoing territorial dispute with Japan, where they are known as Takeshima.
The exercise will involve various components of Seoul's forces, such as the navy, the air force, the marine corps and the police, the South Korean navy said in a statement on Thursday.
"The Navy will conduct the regular Dokdo defense exercise aimed at preventing the infiltration of external forces into the South Korean territory in conjunction with a flotilla-level field exercise by the Navy's First Fleet," read the statement, quoted in the South Korean Yonhap news agency.
The navy said that warships, fighter jets and patrol aircraft are taking part in the exercise, which is conducted twice a year and is regularly met with protests from Japan. A senior official quoted in Japanese news agency Kyodo News called the exercise "unacceptable," Yonhap reported. Similar phrasing was used in January to refer to a South Korean official's visit to the islands, as Reuters reported.
Despite Japan and South Korea facing a common threat from North Korea and often conducting joint military exercises along with the U.S., the two countries have a history of distrust stemming from Japan's colonization of the Korean Peninsula between 1910 and 1945.
The dispute over the islands is not the only source of friction between Japan and South Korea: The historical commemoration of the so-called comfort women, whom the Japanese military took from their colonies and forced into sex slavery during World War II, is another ongoing source of disagreement.
This week, South Korean officials called into question a controversial deal on Japanese reparations on the issue that was agreed upon by Japan and President Moon Jae-in's predecessor, Park Geun-hye, in 2015.
Moon publicly criticized the deal as flawed in both "procedures and content" in a statement. "Along with the citizens, I, as president, make it clear again that the comfort women issue can't be settled through the deal" read the statement, quoted in The Korea Herald. Japan warned any attempts to revise the deal would make ties between the two countries "unmanageable."
Both the disputed islands and the comfort women controversies surfaced during the state dinner Moon hosted in honor of President Donald Trump when he visited South Korea as part of his five-country tour of Asia in November. Moon invited Lee Yong-soo, one of the women who was forced into sex slavery during World War II, to join the event; Trump was pictured hugging her. The dinner's menu also featured prawns caught near the disputed islands by a fisherman who has since been inundated with orders, according to AFP.
The arrangements sparked anger from the Japanese. South Korea promptly rejected Tokyo's protest, as Kyodo reported.