South Sudan Rebel Leader Riek Machar Flees Country After July Clashes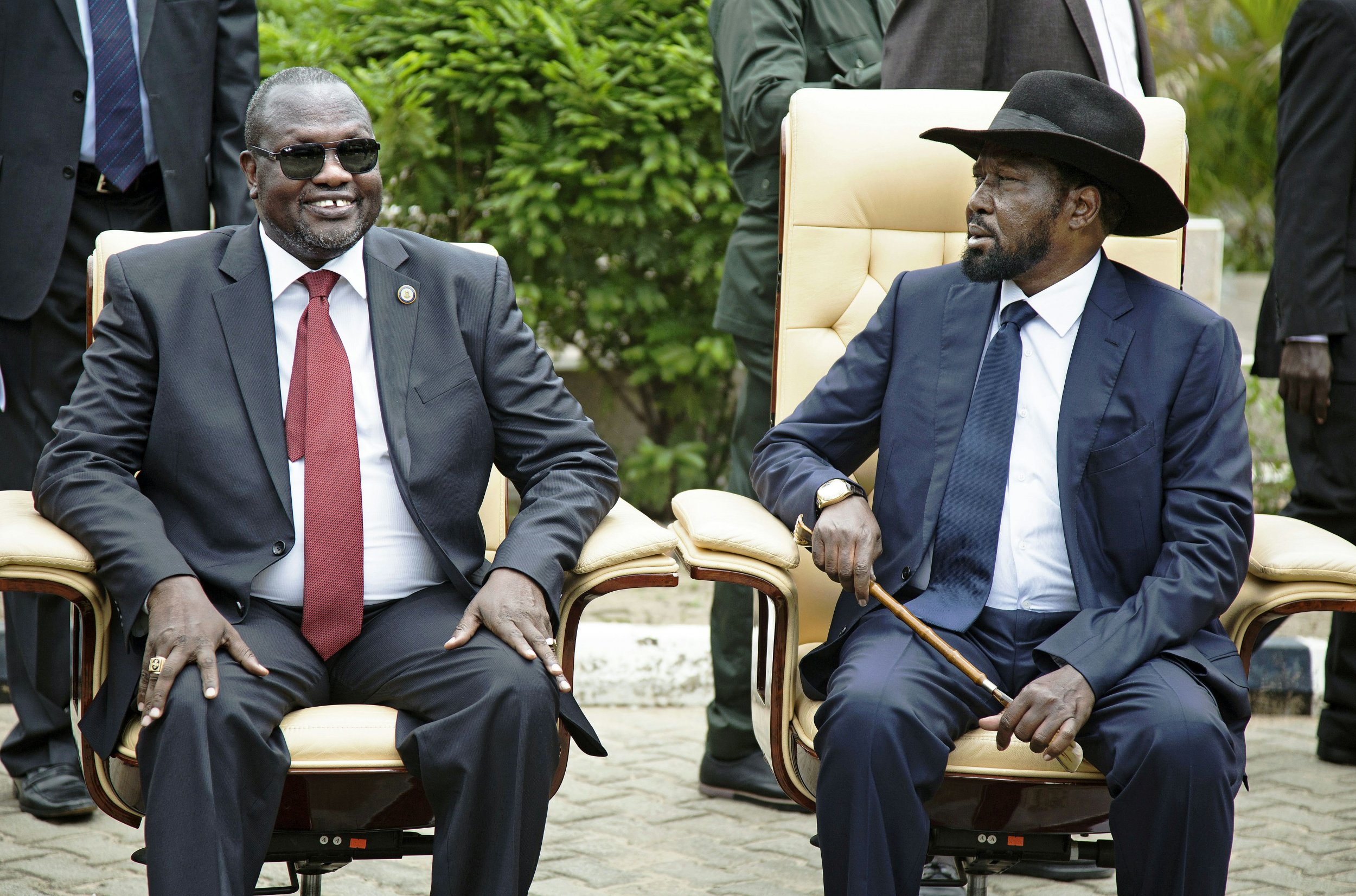 South Sudan's former vice president and opposition leader Riek Machar has fled the country to find sanctuary in an east African nation, the spokesman for his political party said Thursday.
In a Facebook post, Mabior Garang, spokesperson for Machar's SPLM-IO party said that the rebel leader had traveled to a safe country in the neighboring east African region. Machar is to hold a press conference Friday, the spokesman continued.
In its five years of independence since July 2011, South Sudan has been beset with violence, killing thousands and putting the youthful country on the verge of a humanitarian crisis. South Sudan had dealt with a civil war from December 2013 until a fragile peace deal was signed between the government and rebels in August 2015.
Clashes have continued, however, between the forces of President Salva Kiir and rebels. After intense clashes at the start of July, Machar and rebel forces left Juba, the youngest country in the world's capital. Clashes have been reported in the southern region of Yei also. July's fighting killed hundreds of civilians.
Kiir removed Machar as South Sudan's first vice president in July over a dispute about the leadership of his party. He accused Machar of orchestrating a failed coup against his rule in December 2015.
The country is rising on the international community's agenda as the peace deal between Kiir's government and rebels verges on collapse. The conduct of South Sudanese soldiers and rebel forces is also of renewed concern to the United Nations after reports of more than 100 cases of sexual violence and rape in Juba since violence restarted on July 7.
The U.N. last week approved the stationing of 4,000 African peacekeepers in Juba. Kiir has not accepted the force but Machar said he will not return to the city until it is fully implemented. Despite the additional pledge of peacekeepers, the current deployment has been criticized for a failure to act against violations by South Sudanese forces earlier this week.
On July 11, South Sudanese soldiers attacked a compound in Juba where many foreigners were residing, carrying out mock executions, rapes and the killing of one local journalist. The spokesman of U.N. Secretary General Ban Ki-moon said the leader of the global body was alarmed at the reports.