Trump's Former Legal Spokesman to Be Interviewed by Mueller in Next Two Weeks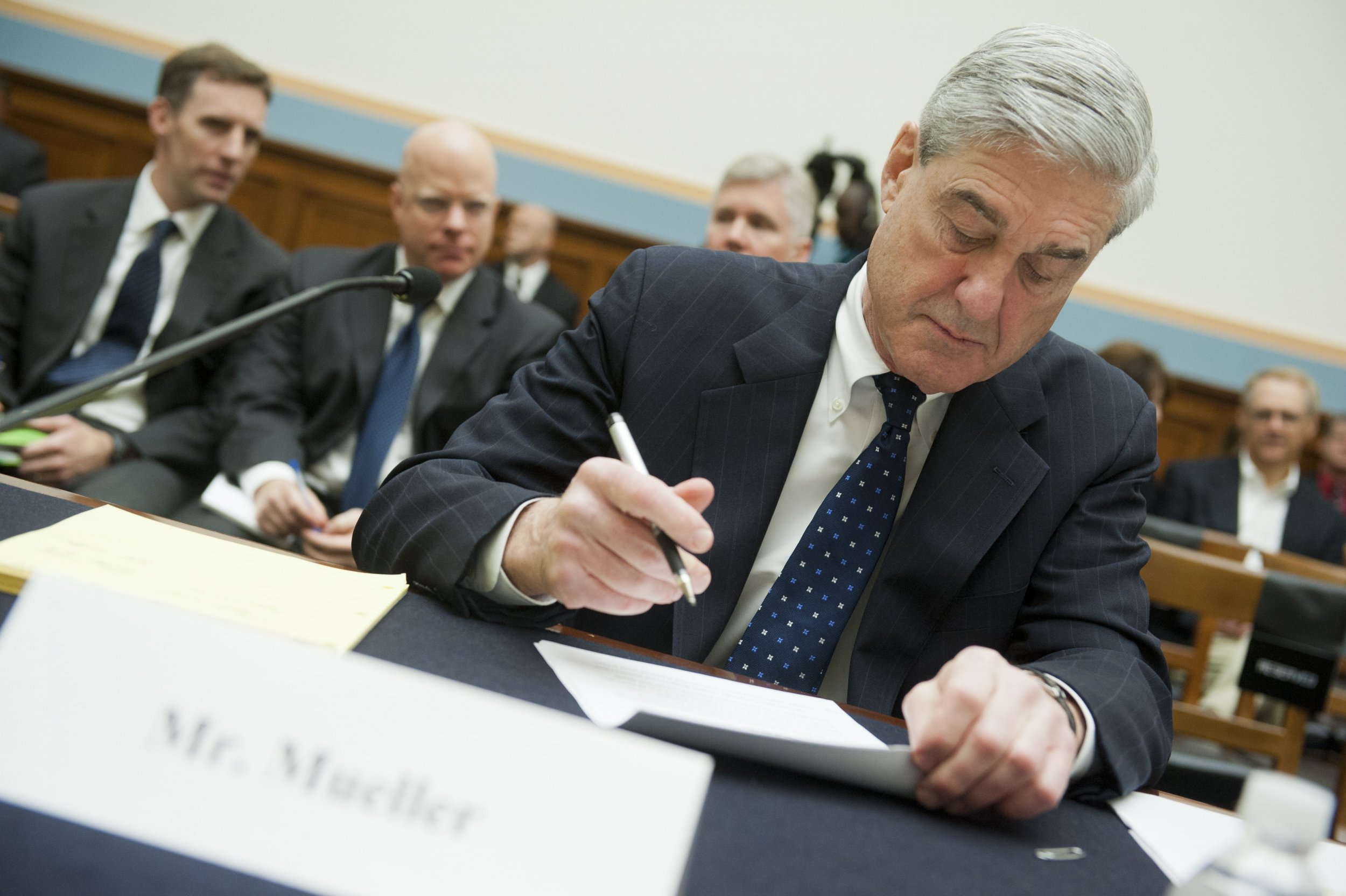 A former spokesman for President Donald Trump's legal team will soon be speaking with the team of special counsel Robert Mueller.
Mueller requested an interview with Mark Corallo, a longtime Republican communications professional, and Corallo has accepted, a person familiar with the request told Newsweek. The interview is planned for sometime in the next two weeks, the person said.
Reuters on Wednesday was the first to report about the request.
Related: Mueller interviewed Comey about Trump memos
Corallo declined to comment to Newsweek. His lawyers, Victoria Toensing and Joseph diGenova, were not immediately available to comment.
Corallo was named as a member of Trump's legal team when it formed in 2017 to defend the president in Mueller's probe into Russian meddling in the 2016 presidential election and possible coordination with the Trump campaign.
He left the team in July, the day before Sean Spicer departed his role as White House press secretary. The same day Corallo left, Trump lawyer Marc Kasowitz was demoted. Politico reported at the time, citing sources, that Corallo had resigned because he was frustrated with disagreements between people involved in the legal strategy and that he had questioned whether they were telling him the truth.
His departure came about two weeks after The New York Times first reported that members of the Trump campaign, including Donald Trump Jr., had met with a Kremlin-connected lawyer and others in Trump Tower in June 2016. As the Trump administration scrambled to respond to the reports, it left Corallo out of its strategy, the author Michael Wolff wrote in Fire and Fury: Inside the Trump White House.
"Corallo, seeing no good outcome—and privately confiding that he believed the meeting on Air Force One represented a likely obstruction of justice—quit," Wolff wrote. Corallo previously declined to comment to Newsweek on the details of what Wolff wrote about him.
Steve Bannon, Trump's former chief strategist, told Wolff about the Kasowitz and Corallo departures, "This is New York's toughest lawyer, broken. Mark Corallo, toughest motherfucker I ever met, just can't do it." Bannon is reportedly speaking with Mueller too.
In the early to mid-2000s, Corallo was press secretary and public affairs director for the Department of Justice, serving as the chief spokesman for then–Attorney General John Ashcroft. During that time, Mueller was FBI director, and Corallo and Mueller reportedly were close.
Another member of Trump's legal team, Ty Cobb, was also once friendly with Mueller. "We had a couple of lunches together when he was in private practice, and I did know him as a prosecutor when we were both prosecutors 35 years ago," Cobb told Newsweek in December. "Being a friend of Bob Mueller's basically means you may get your phone call returned. You're not going to get any favors."
A spokesman for the special counsel's office, Peter Carr, declined to comment, citing the ongoing investigation.