Spirit Airlines Flight Diverted after 'Dirty Socks' Smell in Cabin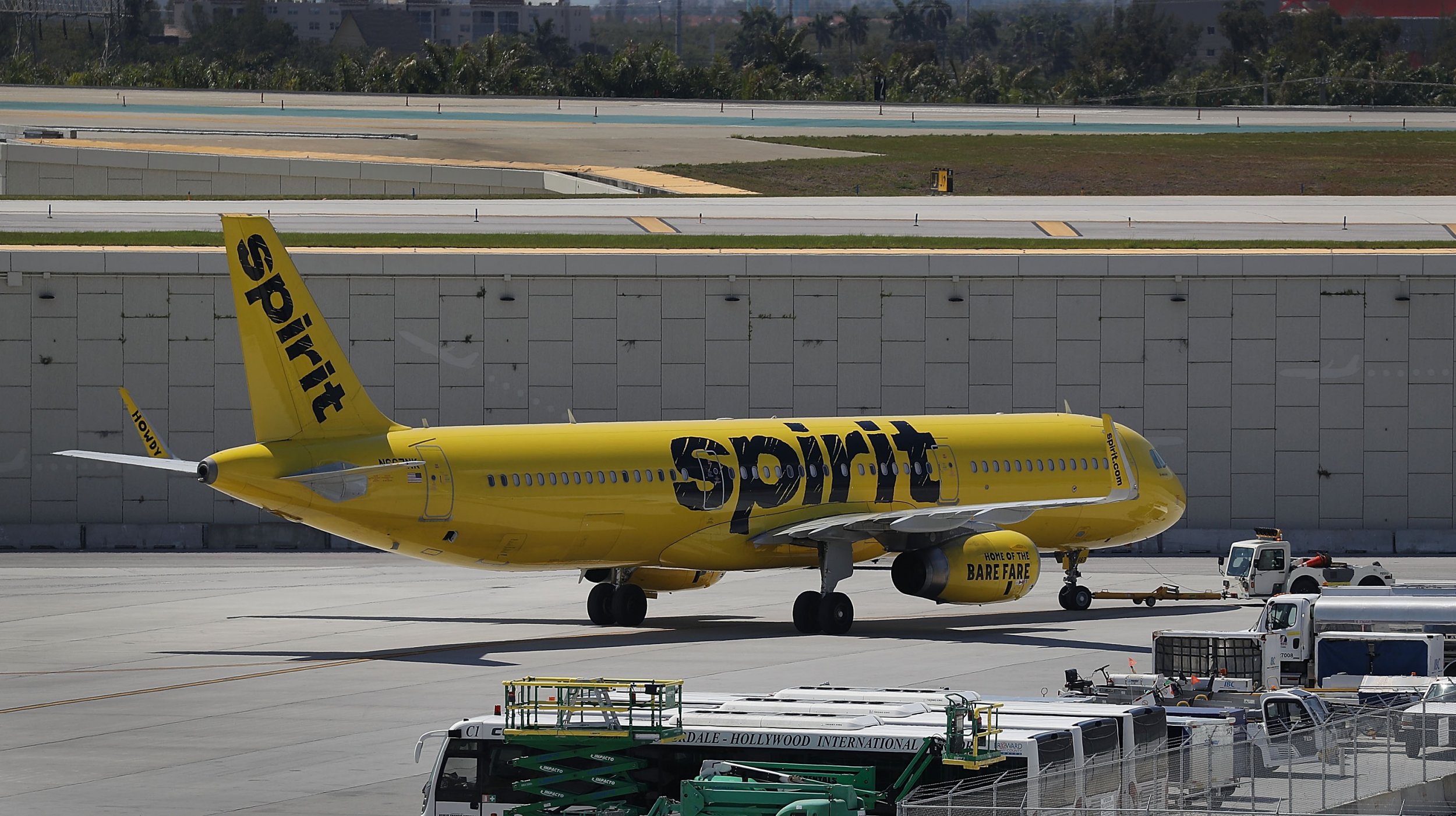 A Spirit Airlines flight bound for Fort Lauderdale, Florida, Thursday was diverted to Myrtle Beach, South Carolina, "after an odor developed in a section of the aircraft," according to a statement from Spirit Airlines provided to Newsweek.
The flight took off from Laguardia Airport in New York at 8:43 p.m. EDT Thursday night and was scheduled to land in Florida at 11:31 p.m. the same night, flight tracking showed. Instead of making it all the way to its destination in Florida, the plane was diverted and landed at Myrtle Beach Airport in South Carolina at 10:08 p.m.
Once on the ground and off of the plane, some guests received medical attention and were checked at the airport for any possible side effects of the unidentified smell on the plane. Some of the passengers went to the hospital while others were checked out at the airport. "A handful of guests were checked out by medical professionals and have since been cleared to continue their journey," said the statement Spirit provided to Newsweek.
Seven to 10 of the passengers on board were taken to the hospital, WNBC reported.
There were 220 passengers on the plane at the time that the smell developed. Passengers reported that the smell was similar to that of dirty socks. Some of the passengers said they experienced chest pains and a burning sensation in their throats, WNBC reported.
The cause of the smell remained unclear, according to Spirit.
"The source of the odor is being investigated, and a supplemental aircraft was sent to Myrtle Beach to pick up our guests," Spirit said. "We apologize for the inconvenience this diversion has caused. At Spirit Airlines the safety of our guests and crew is paramount."
A Dutch Transavia Airlines plane made an emergency landing in June after a passenger who smelled caused some passengers to feel sick during the flight. That passenger had tissue necrosis and his tissue was actually deteriorating, which was the cause of the smell his fellow passengers were affected by. That passenger died shortly after, when the disease caused him to fall into a coma.
Flights can be diverted for a number of reasons including unruly passengers, faulty hardware on the plane, cracked windows and more.