Thierry Henry: How Arsenal Can Win the Premier League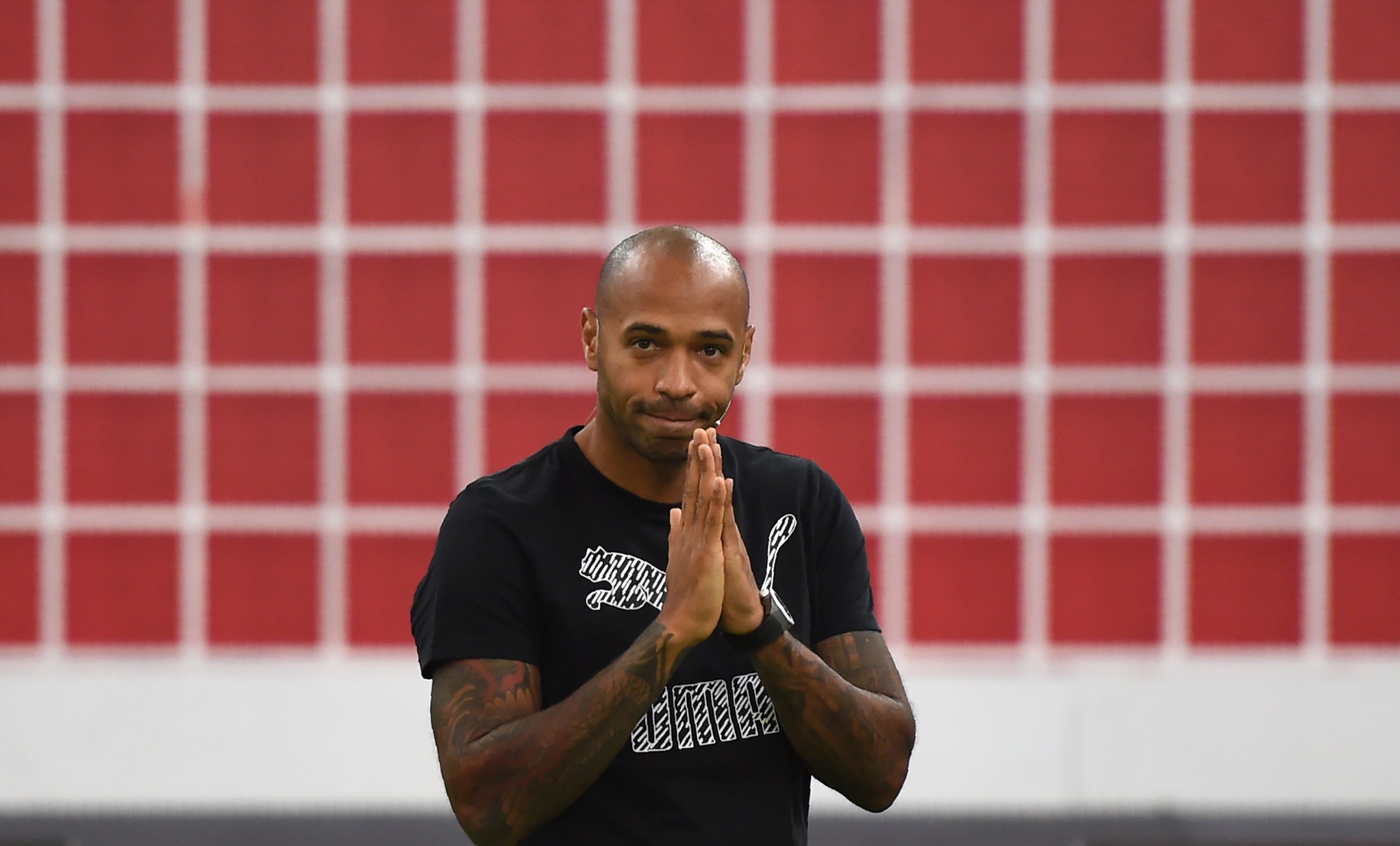 Thierry Henry believes Arsenal's out-of-favor forward Olivier Giroud will play a pivotal role if the Gunners are to win the Premier League title for the first time in 12 years.
Giroud, who came off the bench on Saturday to score twice in Arsenal's 4-1 victory over Sunderland, has gotten used to being a substitute this season under Arsene Wenger.
The French manager has preferred Chilean forward Alexis Sanchez as the spearhead of his attack, which Henry believes gives Wenger greater versatility.
"He can be a plan B but I don't know if he's going to be happy coming off the bench," Henry, who won two Premier League titles, told Sky Sports. "But I think you win a title like that.
"Manchester United had [Ole Gunnar] Solskjaer and [Teddy] Sheringham, [Edin] Dzeko for Man City, we had Sylvain Wiltord, so can he accept that to do that?
"We know the boss, Arsene Wenger, now likes to play with Alexis Sanchez inside and he came on and did the job and he did it very well."
Arsenal is joint top of the Premier League with Manchester City and Liverpool on 23 points, as Chelsea follow closely behind on 22 points.
The London club travels to Bulgaria on Tuesday to face Ludogorets in the Champions League before a derby with Tottenham Hotspur on Sunday.