Barcelona Transfer News: Who Is Luis Enrique's Target Gabriel?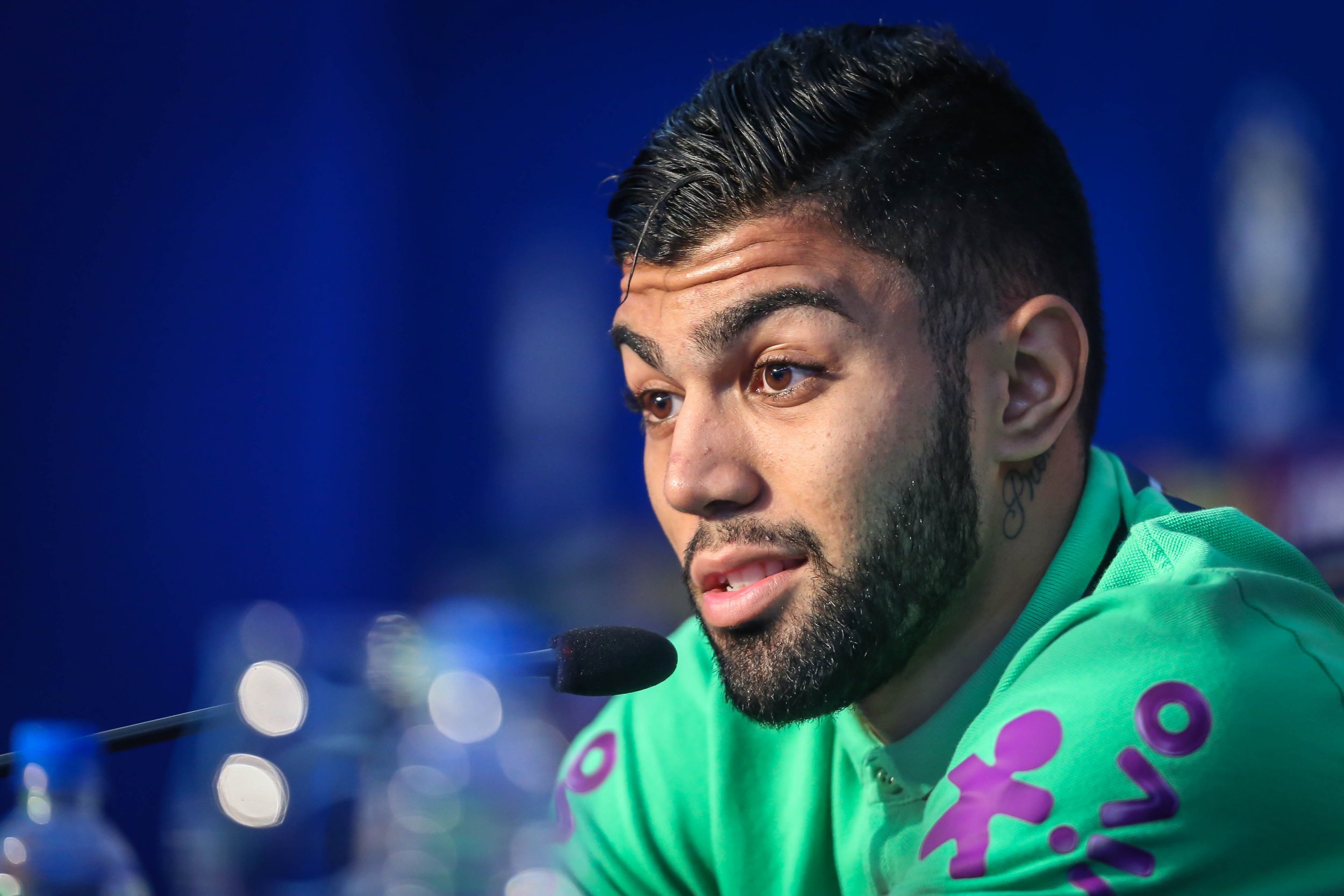 Brazilian wonderkid Gabriel has hinted that he may be on the verge of leaving Santos as Barcelona waits to pounce on its summer target.
The 19-year-old is reported to have been pursued by Luis Enrique's Barcelona this summer, as well as Chelsea and Arsenal, as he is expected to be a future star of football.
Speaking after he scored in Santos' 3-1 win over Ponte Preta on Saturday, Gabriel said: "I played as if it was my last game here. Soon you will know something."
With Barbosa possibly on the move in this transfer window, here, Newsweek looks at who the Barcelona target is.
Background
Known as Gabigol due to his prolificity in front of goal, Gabriel began his football career in his hometown of Sao Bernardo do Campo.
A tattoo on his arm acts as a reminder of his origins, showing a young Gabi being carried to a training session by his father when the family couldn't afford a bus fare.
"I'm a very easy-going guy," Gabriel told ESPN. "I come from a poor community, but ever since I started playing soccer things have got better for me and my family."
Move to Santos
Along with the rest of his family, Gabriel made the 60 kilometer move to the coastal town of Santos at the age of eight as he joined the same club Pele and Neymar started out at.
It is claimed that he scored more than 600 goals in youth football before making his debut for the Santos first team in 2013 at 16 years old.
Since then, he has gone on to score 24 goals in 82 appearances for the club.
Comparisons
Gabriel's debut for Santos just so happened to be Neymar's farewell, as his fellow Brazilian prepared to fulfil his potential at Barcelona.
While slightly broader than Neymar, the 19-year-old has a slim build and poses a threat with his skillful and quick feet. Neymar, who has gone on to thrive at Barcelona alongside Luis Suarez and Lionel Messi, scored 54 goals in 103 appearances for Santos before his move to Spain.
Three years after Neymar's departure, Gabriel may well tread the same path as his compatriot this summer.
Star set for the Maracana?
Featuring at four different age groups since 2011, Gabriel made his full international debut for Brazil in May, scoring in a 2-0 friendly over Panama.
He is now looking to next month's home Olympics, hoping to be selected alongside Neymar for the national team in Rio.
"It's a very important event for Brazilians, especially considering the last World Cup," Gabriel said after watching Brazil lose 7-1 in the semi-final of the home tournament in 2014.
"Brazil has never won the Olympic football gold. It has never hosted the Olympics. This is a special edition. For me, it would be a dream."