John Terry: I Hope I Don't Play for Chelsea Again This Season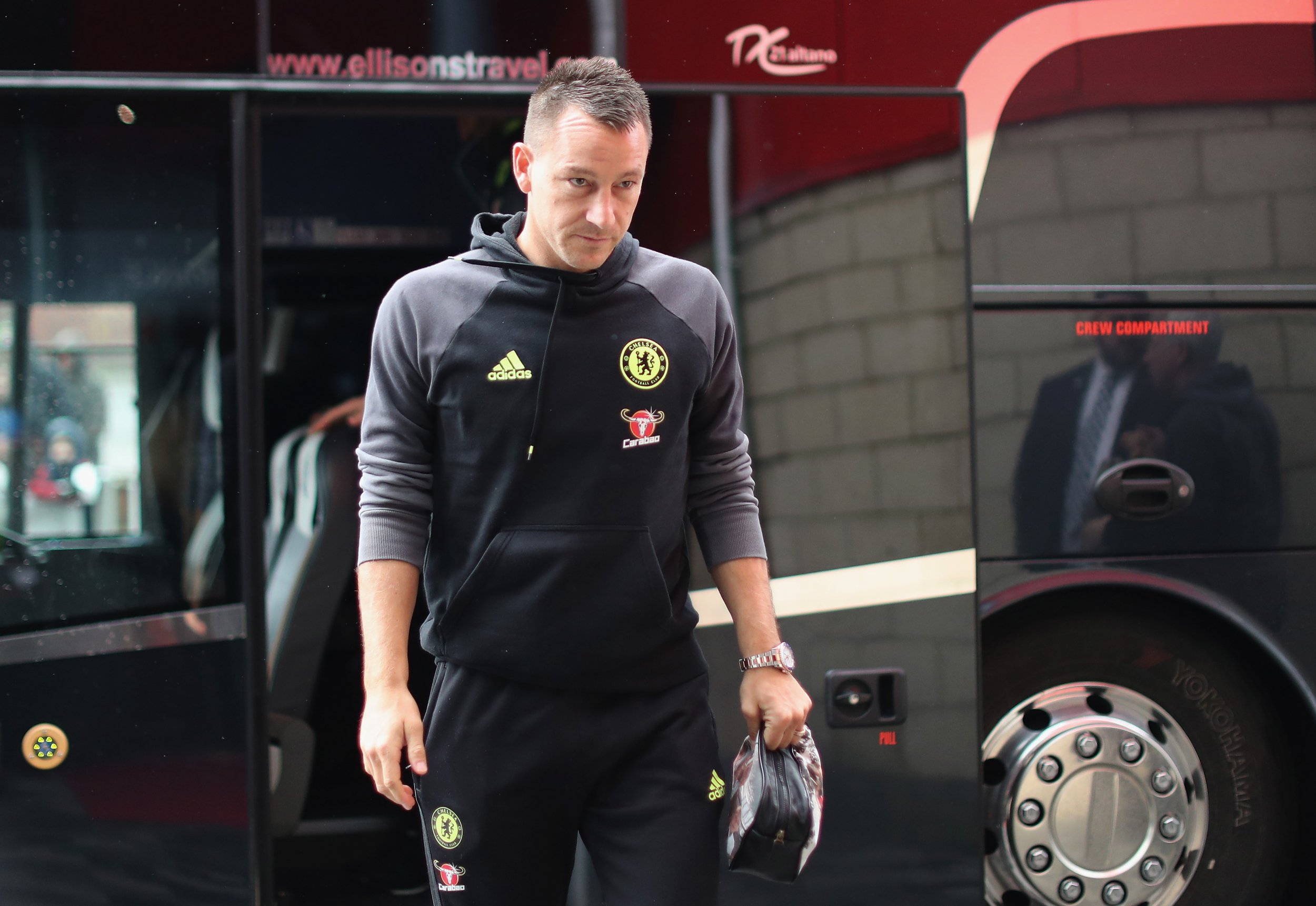 John Terry insists he would be happy not to play again for Chelsea this season if it meant the club continued winning.
Terry, the club captain, who has been at Stamford Bridge since the age of eight, is expected to be in his final year at Chelsea.
The 36-year-old has led the club to four Premier League titles, but, now playing a reduced role in the first-team as he watches the side set the pace in the Premier League, insists adding a fifth winners' medal trumps personal pride.
"I genuinely mean when I say it, but for me I am honestly hoping I don't play this season which means they [Chelsea] keep winning," Terry told BT Sport.
After recovering from injury, the former England captain said he understood his omission in light of the team's recent success: "We go 13 games unbeaten and you're back fit but you can't get in.
"And as a player it's difficult to accept but you have to accept it.
"When you've got a manager like [Antonio] Conte who's been honest with me from day one, [saying] 'listen, you're not getting back in, the boys are playing great, the team's flying.' You haven't got a leg to stand on."
Terry's contract at Chelsea will run out at the end of the season but he is keen to remain at the west London club in a coaching role.
He has already made five appearances in the Premier League for Chelsea this season, the necessary amount to be eligible for a winners' medal.
There are 16 games remaining in the campaign, with Conte's team traveling to Liverpool on Tuesday 31 January.