John Terry: It's Not The First Time Chelsea Has Gone Over The Top With A Goodbye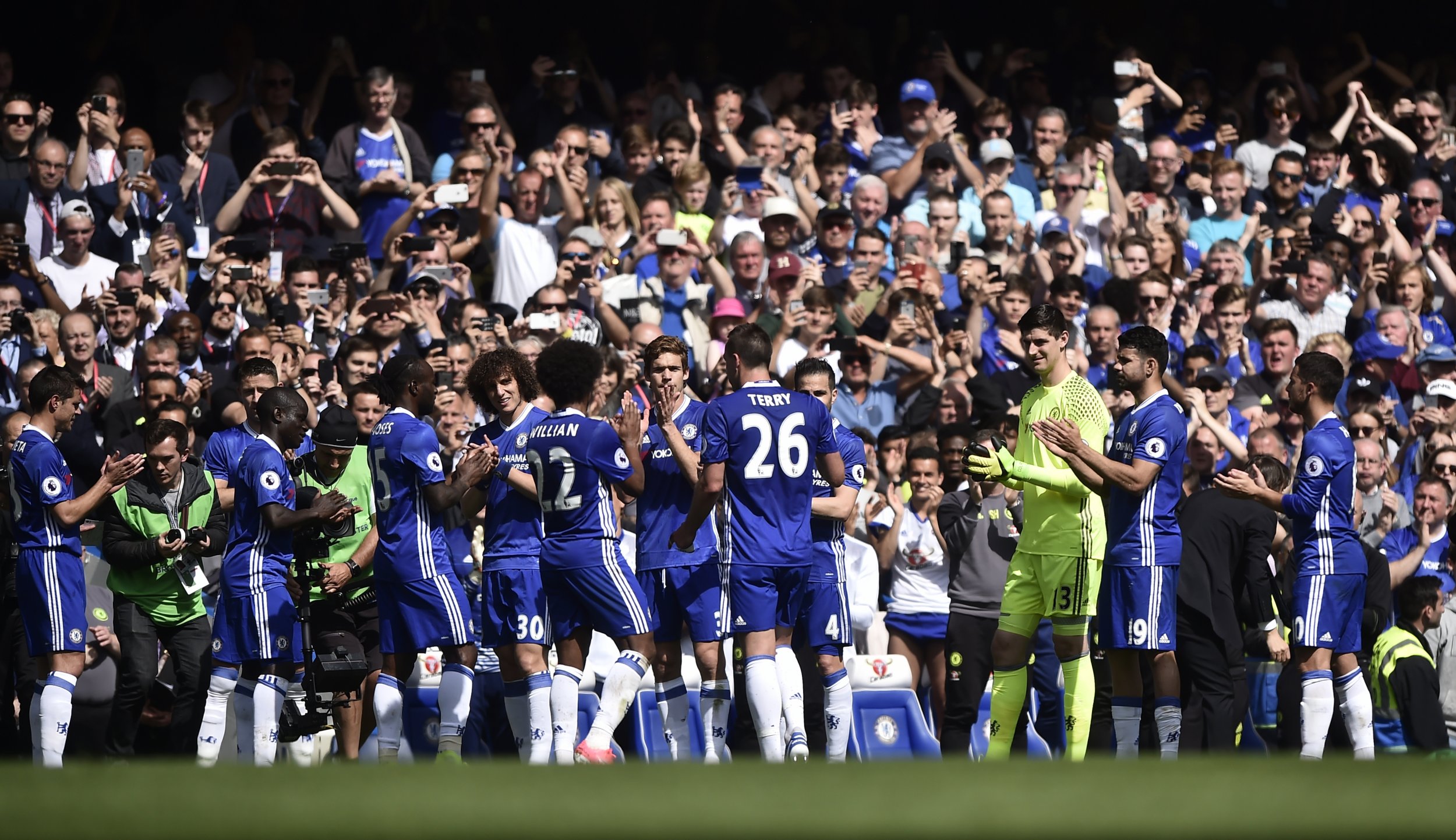 When Chelsea's players formed a guard of honor 26 minutes into a 3-1 win over Sunderland at Stamford Bridge on Sunday, it was not the first time such theatrics had been used to mark a departure on the King's Road.
John Terry, the Chelsea captain, was making his 717th and final appearance for the club he joined as a school boy in 1992. The 36-year-old defender has won every trophy available at club level and his teammates stood by and applauded as he left the pitch in the 26th minute, which is Terry's shirt number.
Terry is not the first player to receive such an over-the-top exit from the club. In May 2015, Didier Drogba played a key role in Chelsea's last Premier League title winning campaign having returned to the club in 2014.
His first departure came after Chelsea won the Champions League in 2012 with Drogba's penalty winning the trophy against Bayern Munich at the Allianz Arena. It was supposed to be his last kick in the blue of Chelsea but he returned two years later.
After 381 appearances and 164 goals, Drogba was hoisted up into the air by his teammates—including Terry—and carried to the side of the pitch in the 29th minute of the final game of the season.
Drogba removed his shirt and bowed to all corners of Stamford Bridge before being replaced by Diego Costa. Chelsea had won the Premier League title that season and, incidentally, was playing Sunderland in the final game at Stamford Bridge, a match it won 3-1.
Drogba moved on to America where he spent a season with Montreal Impact and then joined Phoenix Rising in April.
Terry's future, however, remains unclear despite suggestions he may retire from the game and move into a coaching career that he wants to take up at Stamford Bridge.