Kyrie Irving to Celtics Is Still Not Complete, So Rival Teams Are Looking to Hijack the Deal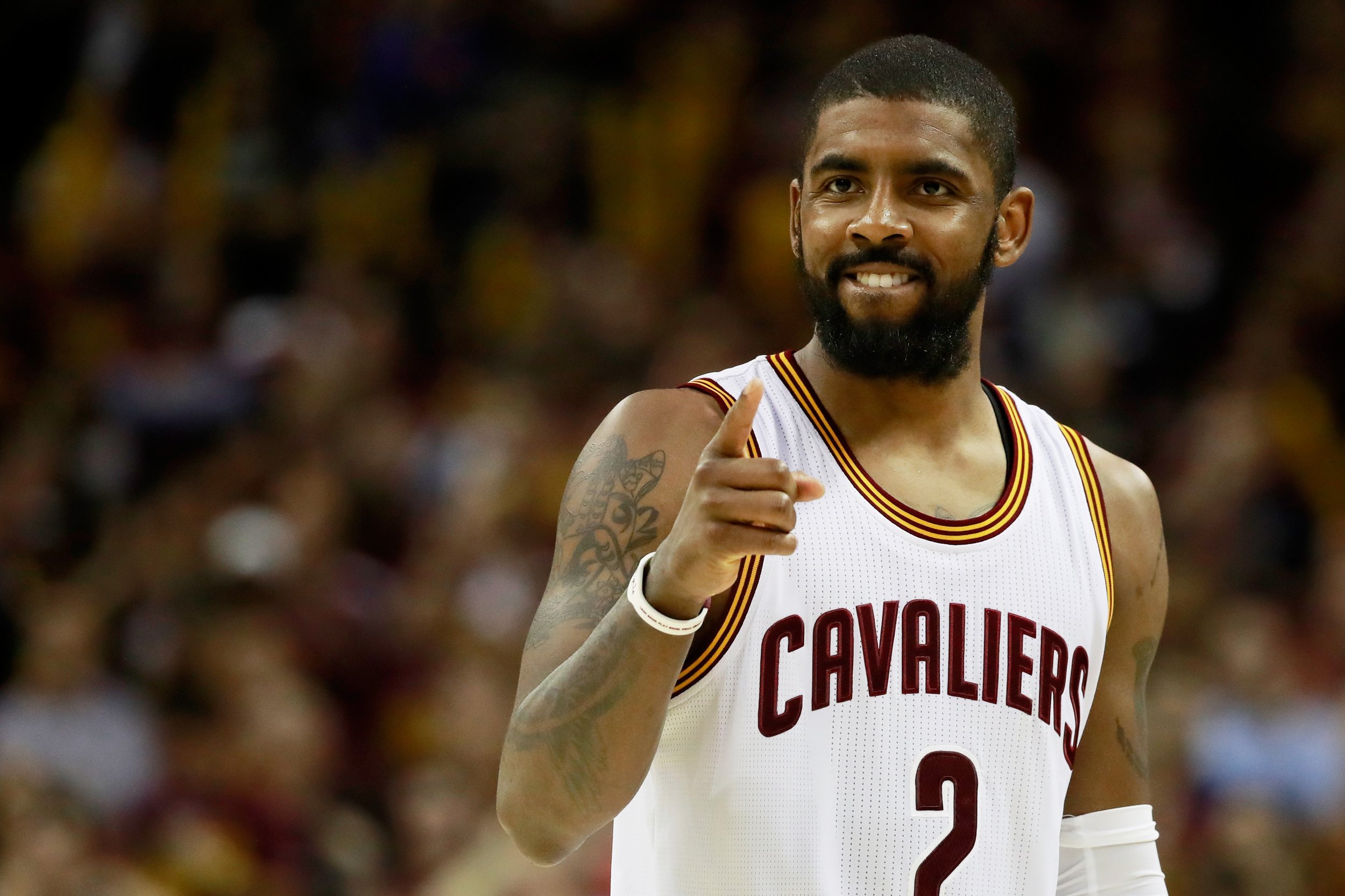 It was the move that shocked the NBA world, but now there's an even bigger twist.
Kyrie Irving got his wish to leave Cleveland, and he was heading for Boston while Isaiah Thomas went the other way, joining the Cavs. Then, uncertainty surrounded the deal, as the Cavaliers were not happy with the physical status of Thomas, who was recovering from injury. Cleveland felt it had been undersold in the deal.
So, with new doubt surrounding the deal, Irving suddenly seems to be up for grabs again—or so the Milwaukee Bucks assume, anyway. According to ESPN, the Bucks have made an offer to the Cavaliers, with a package that includes Malcolm Brogdon, the Rookie of the Year, and Khris Middleton.
The offer may also include a future first-round pick, but Milwaukee is yet to put that part on the table for the Cavs. It will now be up to the Cavs to take the next step, depending on whether it is happy to continue with the deal for Thomas.
Related: Isaiah Thomas calls out new team, tells Cavaliers he's 'not damaged'
Speaking earlier this week to ESPN, the point guard told the Cavs he expected to return to the court next season in the same condition as before he was injured.
"I am not damaged," Thomas said. "I'll be back, and I'll be the same player."
He added: "There's never been an indication that I wouldn't be back, and there's never been an indication that this is something messing up my career. Maybe I am not going to be back as soon this season as everyone wants me to be, but I'm going to be back, and I'm going to be the same player again. No doctor has told me anything different than that."
Thomas insisted that he had been in constant contact with his new team, but was unsure of what was going on. "I don't know what [the organization] is doing," he said. "It's out of my control. I just want to talk about what I can control, and I know that this [hip] won't be a problem into the future."