NBA: Isaiah Thomas Calls Out His New Team, Tells Cavaliers He's Not Damaged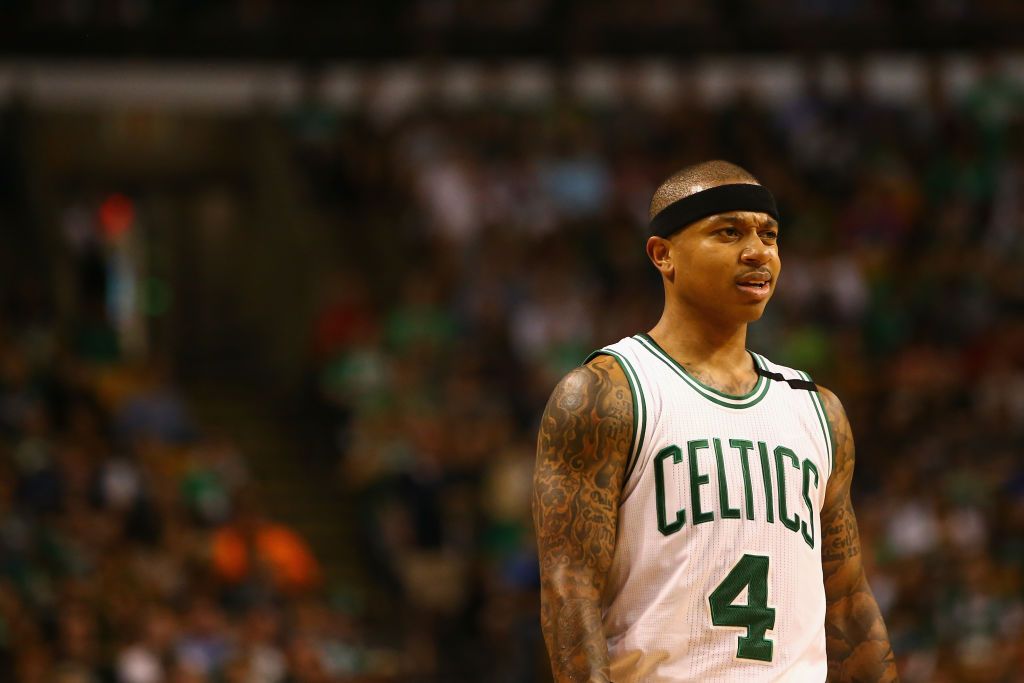 Isaiah Thomas hasn't even begun his fresh start to life in Cleveland, and it's already looking rocky.
Thomas, the Celtics point guard, was part of the sensational trade with the Cavaliers that saw Kyrie Irving heading to Boston. But the move hit a snag due to uncertainty over Thomas's physical state.
Reports suggested the Cavs were looking for further compensation from the Celtics due to the 28-year-old's injury, but Thomas has been forceful with his belief that he'll come back stronger.
"I am not damaged," he told ESPN. "I'll be back, and I'll be the same player.
"There's never been an indication that I wouldn't be back, and there's never been an indication that this is something messing up my career. Maybe I am not going to be back as soon this season as everyone wants me to be, but I'm going to be back, and I'm going to be the same player again. No doctor has told me anything different than that."
Related: Kevin Durant makes wager with Bill Simmons over LeBron James's Future
Thomas insisted that he had been in constant contact with his new team, but was unsure of what was going on. "I don't know what [the organization] is doing," he said. "It's out of my control. I just want to talk about what I can control, and I know that this [hip] won't be a problem into the future."
The extent of uncertainty surrounding the deal was confounded further by Thomas deciding not to comment on his departure from Boston, nor his arrival in Cleveland, stuck in limbo.
Related: Isaiah Thomas may not have been the Cavs' first choice of trade
Boston claims to have been clear about Thomas's physical limitations throughout negotiations with the Cavaliers, but Cleveland says this was not the case.
It has put a dark cloud over Thomas's arrival at the Quicken Loans Arena as both team and player enter a relationship with contradiction. It may not be the dream move Thomas had hoped for.