Nico Rosberg Issues Warning to Lewis Hamilton's New Mercedes Teammate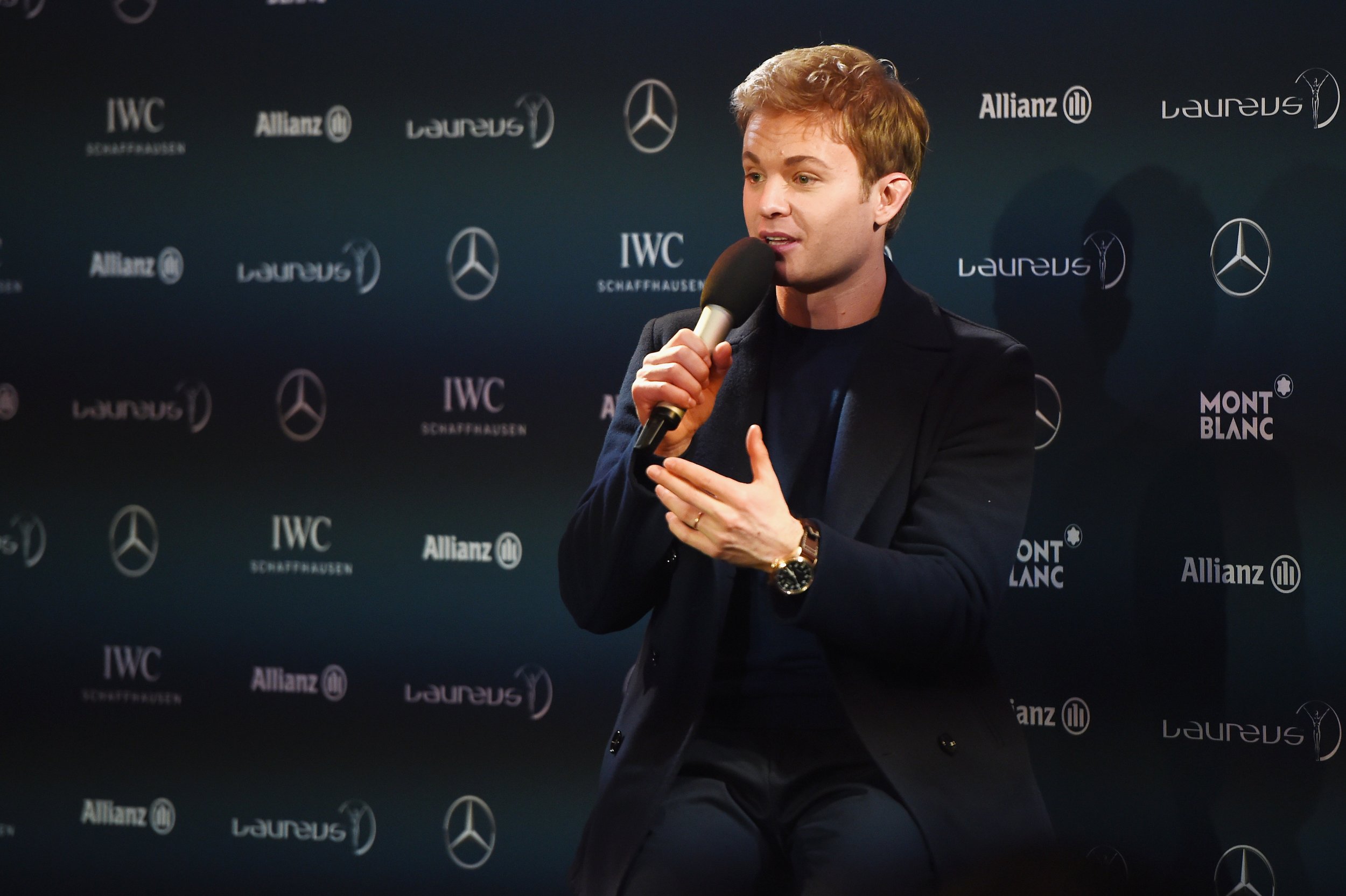 Retired Formula One world champion Nico Rosberg has told his Mercedes replacement Valtteri Bottas not to expect an "easy ride" this season from teammate Lewis Hamilton.
Rosberg announced December that he would not race again in the sport, just five days after beating Hamilton to the championship in the final race of the season, in Abu Dhabi.
Mercedes has installed Finnish driver Bottas as Hamilton's new teammate, and Rosberg has told him to prepare for a turbulent season.
"I'll tell Valtteri not to expect an easy ride, that's for sure," the 31-year-old said at the Laureus World Sports Awards Monday, as quoted by the Daily Mail. "It's going to be challenging, coming into a new team with Lewis having been there for many years.
"Lewis is one of the best out there so the level is very high but, at the same time, Valtteri is very talented as well, so of course he can achieve great things as well, as long as the team give him a good car.
"He's asked me to have a chat soon and I'm happy to do that, but I will stay very neutral and I won't give away any Lewis secrets, for example."
Hamilton was not surprised by Rosberg's retirement, according to his father Anthony, who also issued his own warning to drivers looking to challenge his son for the title this season.
"My own personal view is that anyone who goes up against Lewis really needs to have their career mapped out for them," Hamilton Snr. told Newsweek last month. "Because it's a career killer. Lewis kills drivers. Actually, that's not a statement.
"He gets under your skin, because he is fast like hell. And you can't figure out how he's developed the car, how he has got the speed, how he can take that corner, how he can take that lane, and it screws with your head."
Hamilton will line up alongside, and up against, Bottas on March 26 when the new Formula One season kicks off in Melbourne, Australia.