Arsenal Star Mesut Ozil Reveals Explosive Row With Jose Mourinho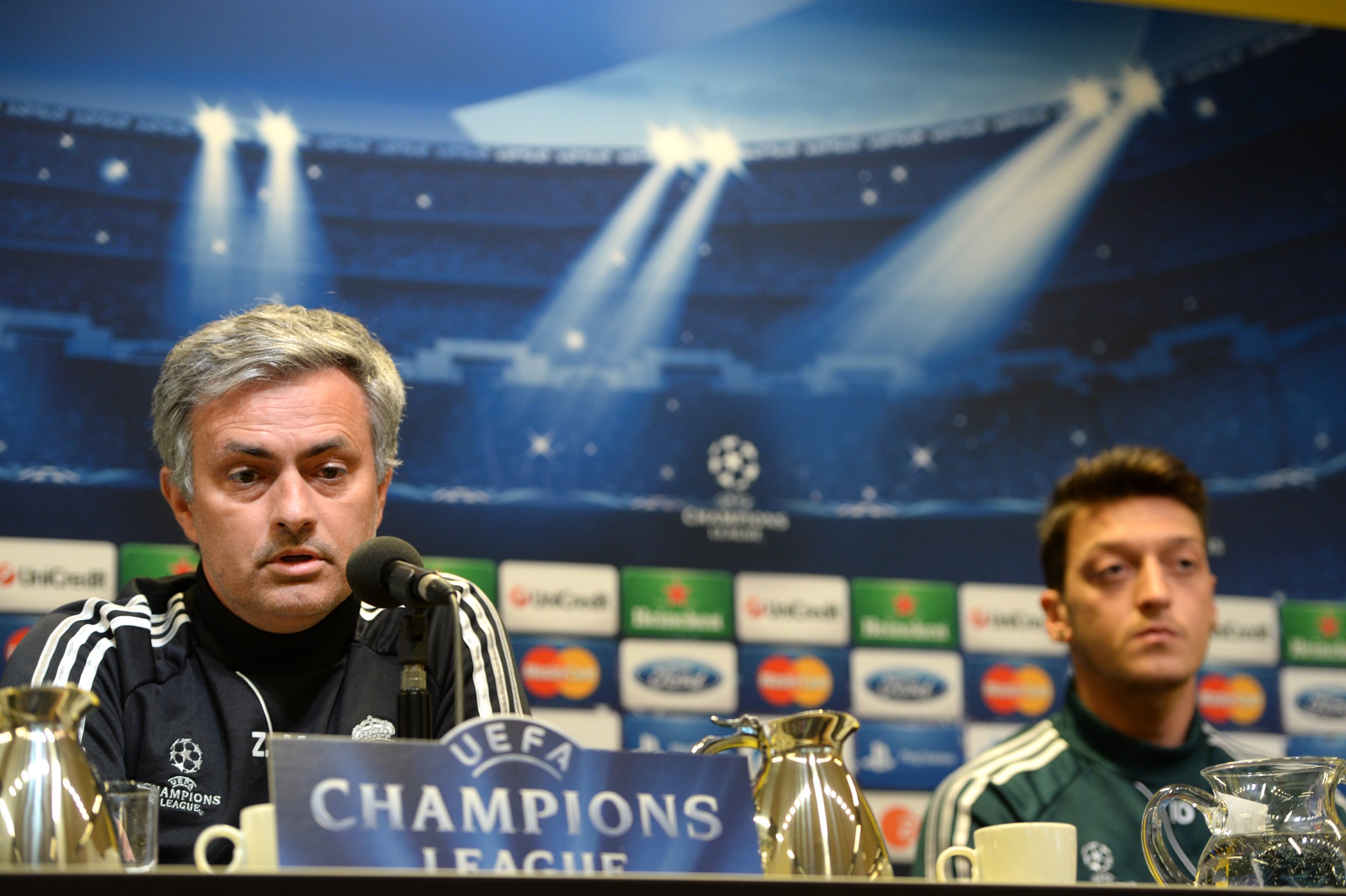 Arsenal midfielder Mesut Ozil claims Jose Mourinho accused him of being a "coward" in an explosive row during their time together at Real Madrid.
In Ozil's new autobiography, serialized by German newspaper BILD and published by Sport Witness, the German midfielder recalls the bust-up with Mourinho at the Bernabeu.
Ozil claims Mourinho said he wasn't working hard enough, a criticism that has been frequently put to the 28-year-old since he joined Arsenal in 2013.
Mourinho, according to Ozil, shouted at him: "You think two beautiful passes are enough… You think you're so good that 50 percent is enough.
"Oh, are you giving up now? You're such a coward.
"What do you want? To creep under the beautiful, warm shower? Shampoo your hair? To be alone? Or do you want to prove to your fellow players, the fans out there, and me, what you can do?"
Ozil claims he threw his shirt at the current Manchester United manager and chose to head to the showers.
The two men are believed to have a good relationship now, however, having met frequently in the Premier League over the past three years.