If Trump Hosts NBA Champion Golden State Warriors at The White House, Kevin Durant Won't Go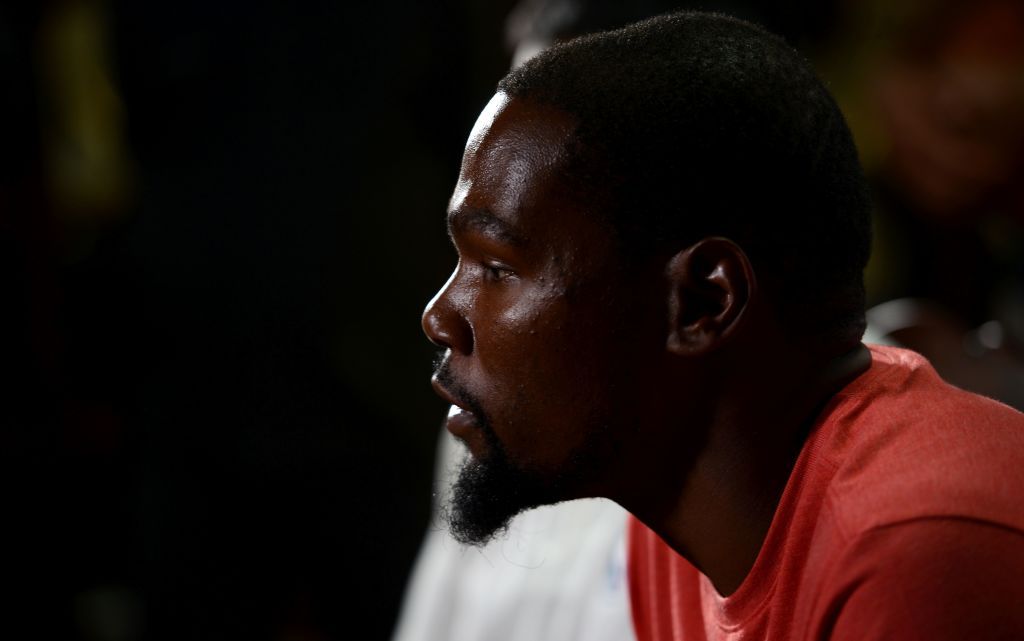 Kevin Durant has joined the long list of American athletes protesting against President Donald Trump, with the NBA star insisting he won't attend the White House if Golden State is invited.
Traditionally, the NBA champions visit the president in Washington at some point during the season after winning the title. In November, President Obama hosted the 2016 champion Cleveland Cavaliers at the White House.
But ever since Donald Trump was elected to office, there has been questions about whether the Warriors would meet with him. The answer, for Durant anyway, is a resounding no.
"Nah, I won't do that," Durant told ESPN. "I don't respect who's in office right now." Durant's words follow that of fellow basketball star LeBron James, one of the Cavaliers players to visit Obama last fall. He said Trump had made hate "fashionable again" and described him as the "so-called president."
Prior to that, NFL's Michael Bennett had protested against the national anthem by sitting down, and implored white players to join in to have any impact. Last year, Colin Kaepernick set the tone by kneeling during the anthem.
Related: Kevin Durant Opens Up on Whether LeBron James Should Be Traded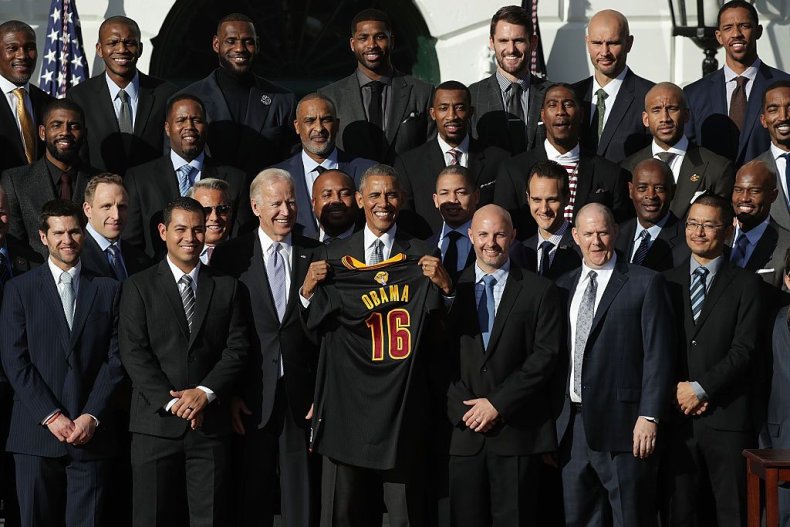 The disdain toward Trump comes after he was condemned for defending far-right marchers that were involved in violence in Charlottesville, which saw one woman killed when a car was deliberately driven into a crowd. "Not all of those people were neo-Nazis, not all of those people were white supremacists," Trump said.
Durant believes his teammates will support him in his boycott. "I don't agree with what [Trump] agrees with, so my voice is going to by heard by not doing that," he said. "That's just me personally, but if I know my guys well enough, they'll all agree with me."
The 28-year-old insisted that Trump was not only having a negative effect on race relations, but was heavily involved in it. "He's definitely driving it," Durant added. "I feel ever since he's got into office, or since he ran for presidency, our country has been so divided and it's not a coincidence. When Obama was in office, things were looking up. We had so much hope in our communities where I come from because we had a black president, and that was a first."