LeBron James: What Does David Griffin's Cavaliers Departure Mean For 'The King'?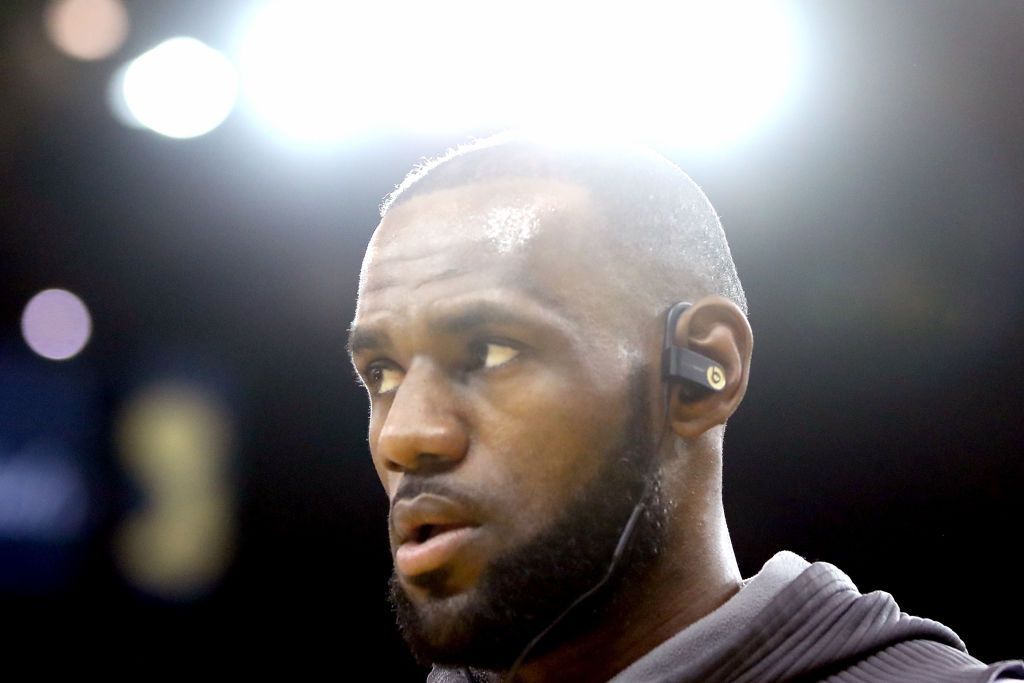 Just a few hours after Cleveland Cavaliers chairman Dan Gilbert announced that general manager David Griffin would be leaving the team this offseason, LeBron James made his feelings clear.
James took to Twitter to post his support for Griffin. He thanked him for helping the Cavs win the NBA championship last year, and expressed disappointment at the decision by Gilbert. "If no one appreciated you Griff I did, and hopefully all the people of Cleveland!" James wrote.
James carries a lot of power in the team but it seems this decision was not passed by him, even after he had reportedly lobbied for Griffin to receive a contract extension.
In April, James made clear his thoughts about Griffin's future in an interview with ESPN. "It makes no sense why he shouldn't get an extension," James said. "He's pulled every move—he's tried to make every move happen—to better this team to be able to compete for a championship. So we wouldn't be in this position, obviously, without him and without the guys that are here — from the coaching staff, to the players, to Griff. He's been a big piece of it."
In many quarters, the perception of James and Griffin has been that the former is ultimately in charge of what happens at Cleveland. But James has insisted that this is incorrect.
"At the end of the day, he still has to press the right buttons because I'm not in the war room, I'm not in the draft room with those [front office] guys," James said. I don't know how much we may be over the luxury tax or if we have a trade exception here or how that's going to work there or how many days we got to do this. So, it wouldn't, seriously, I don't know why it would make any sense to bring in a new GM. That don't make sense."
But it did to Gilbert, who knew James' position on Griffin. Gilbert ignored James' view and released the statement that announced the general manager's departure. Now, the concern for many Cavs fans now is what impact this will have on Cleveland's best player. NBA writer Howard Beck said that James was "concerned" about what the decision portends for the Cavs going forward.
This decision, of course, comes just a week after Cleveland lost the NBA Finals 4-1 to Golden State Warriors, after which James sparked speculation that he could leave the Cavs for a second time. Asked about his future, he said, as quoted by The Guardian: "For me personally, I don't know. I need to sit down and figure this thing out. And so I don't know as far as me personally right now.
"For me personally, I left everything on the floor every game, all five games. So for me personally I have no reason to put my head down. I have no reason to look back at what I could have done or what I shouldn't have done or what I could have done better for the team."
Rumors have suggested James, who rejoined the Cavaliers from the Miami Heat in 2014, could be on the move again with Los Angeles Lakers a possible destination. Whoever comes in as Griffin's successor at Cleveland will have to get James on side quickly.