Sergio Aguero Gives Update About Future at Manchester City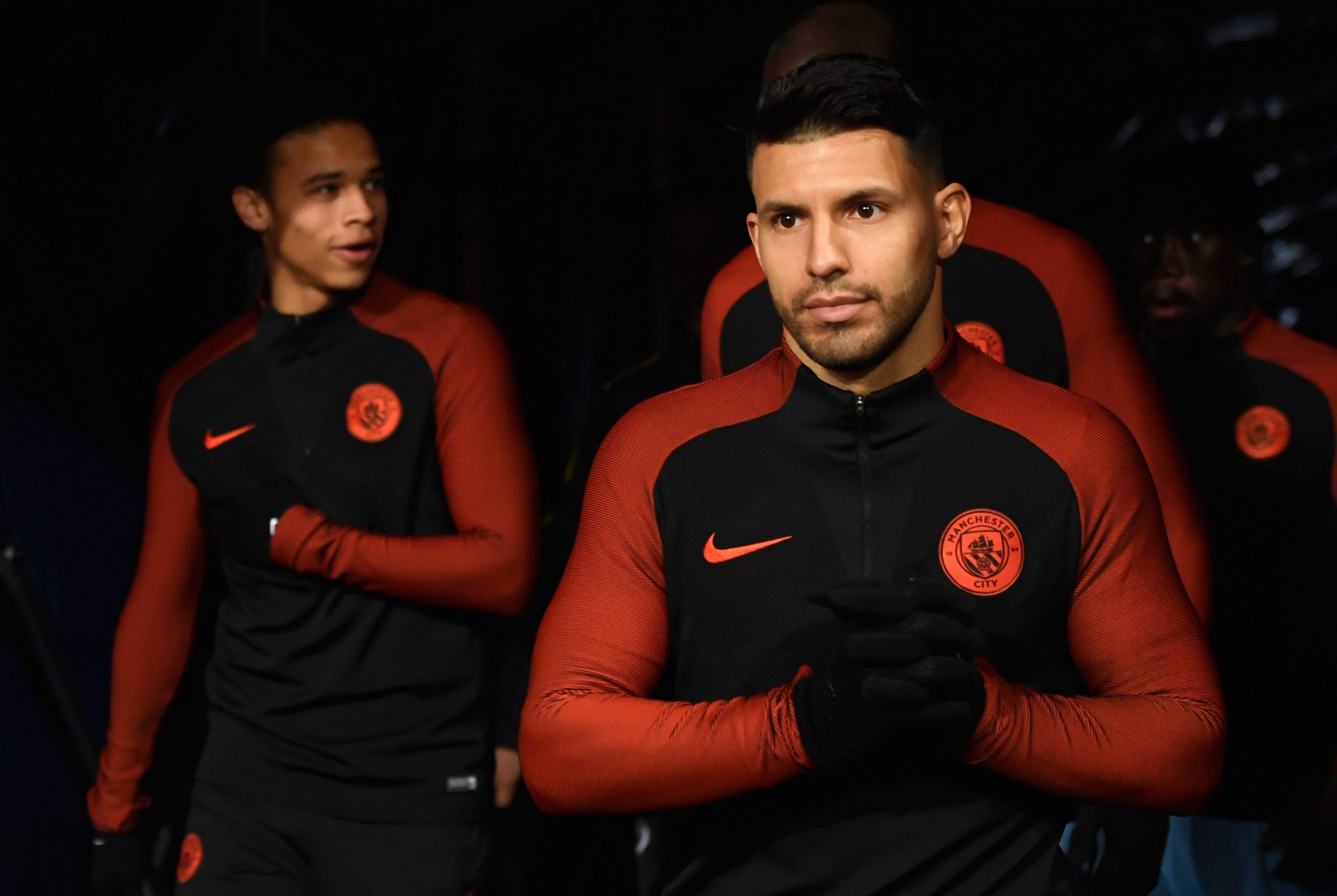 Sergio Aguero insists he is determined to stay at Manchester City despite competition for his place in the line-up from new-signing Gabriel Jesus.
Jesus, the 19-year-old Brazilian, arrived at the Etihad Stadium in January and had an immediate impact, scoring three times in four games, with City manager Pep Guardiola choosing him over Aguero.
But a metatarsal injury sustained against Bournemouth last week will keep Jesus out for at least two months, and Aguero stressed he wouldn't be going anywhere.
"As I've always said, I want to be here at the club, I've always said that, at the end of the season, it won't be my decision," Aguero said on Tuesday, as quoted by the Daily Mail. "The truth is, that with these things, it's the club that handles everything, and obviously it's always my intention to stay.
"[Guardiola and I] get on very well. What he wants, above everything, from all the players is that we push a little more.
"He's always asking me for more, more, more [looks up and smiles]. Obviously it's a sacrifice I have to make, that we all have to make, and fortunately tonight it worked and we'll see if it keeps working in the next game."
Aguero scored two vital goals in Manchester City's dramatic 5-3 victory over Monaco in the first leg of the Champions League round of 16 tie.
Next, Guardiola and City host Huddersfield in the FA Cup replay at the Etihad Stadium on March 1 before traveling to Sunderland on March 5 in the Premier League.