Linford Christie: Let WADA Hackers Release My Medical Data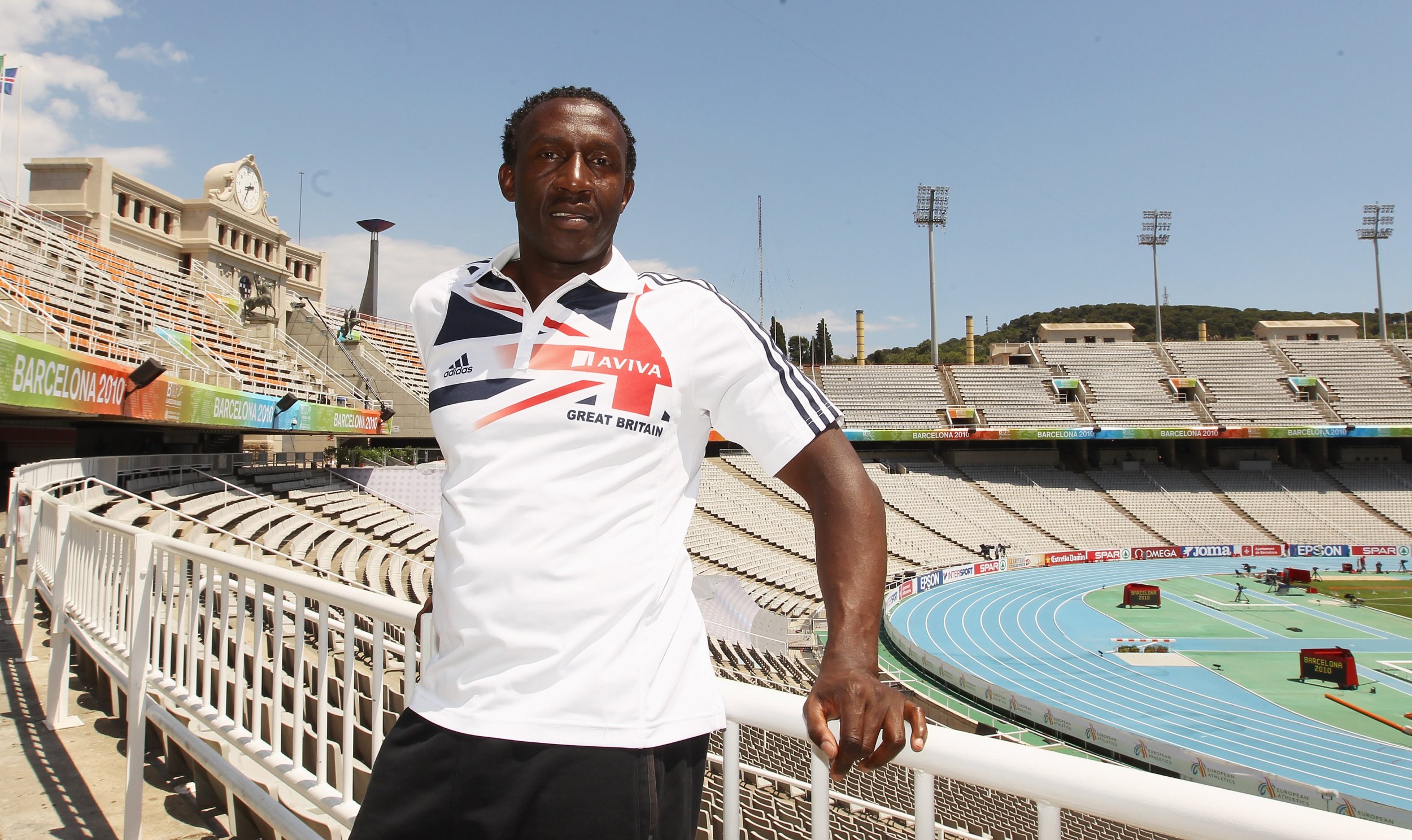 Former British sprinter Linford Christie is calling for the abolition of therapeutic use exemptions (TUE) in sport, as he says they allow athletes the opportunity to abuse the system in order to gain an unfair advantage.
Christie, a gold-medalist for Great Britain at the Olympic Games in 1992, believes TUEs, which permit athletes who are ill or have certain medical conditions to take drugs that fall under the World Anti-Doping Agency's (WADA) list of banned substances, need to be revized frequently.
The call comes just hours after a Russian cyber-espionage group, calling itself Fancy Bears, claimed responsibility for a hack on WADA that showed TUEs of American and British athletes competing at Rio 2016.
British cyclists Sir Bradley Wiggins, the country's most successful Olympian, and Chris Froome, a three-times Tour de France champion, were the latest to have their medical data released by the Russian cyber-espionage group Fancy Bear.
"I honestly think that if there's stuff you can take out of competition that you can't take into competition, you shouldn't be taking it at all," Christie told Newsweek.
"If you're doing something that you shouldn't be doing and you want to take it out of competition, it enables you to train. Everybody's body is different, so if they allow you to take certain things, who know when it's going to clear your system.
"If something can enhance your performance you shouldn't be allowed to take it, TUE or no TUE. If it is something that gives you an unfair advantage over the next athlete, you should not be allowed to take it."
In the current ruling, athletes must apply to WADA for exemptions through a form that requires a doctor's note. This sees some athletes able to be prescribed drugs such as cortisone, a steroid that helps treat allergies, skin conditions and breathing disorders. For an athlete, however, it has also been linked to an increase in effort and energy, a decrease in fatigue, and the loss of swelling and pain.
"There's always going to be an abuse," Christie says. "Anything you allow people to do, they'll always abuse it. The danger is whether it's being abused, and I think every now and again there should be a re-check on what people are doing with the TUEs."
The solution, some suggest, is for athletes' medical data to be made public–but that, of course, raises the issue of privacy. "The only problem is it's people's private information, but if you ain't got nothing to hide, you ain't got nothing to worry about," Christie says.
Athletes affected from the WADA hack include tennis players Venus and Serena Williams and teenage gymnast Simone Biles. Biles, who won four gold medals at Rio 2016, took to social media to explain that she had been taking medicine for attention deficit hyperactivity disorder (ADHD) for a long time.
"When I read about the American gymnast taking something for ADHD, I think that's something totally different," Christie says. "But things can be abused. If you're ill, you're ill. That is part and parcel of being an athlete.
"It's like if an athlete gets injured, it gives someone else a chance. It's life. You're going to get injuries, so one athlete's injury is another athlete's gold medal."
Christie, 56, tested positive for a prohibited substance, the stimulant pseudoephedrine, in 1988, later overturned by the International Olympic Committee (IOC). In 1999 he recorded elevated levels of the anabolic steroid nandrolone, a result overturned by UK Athletics. The International Association of Athletics Federations later rejected that verdict and banned Christie for two years.
"People will say it's rich coming from me, but my problem is I never did anything wrong," he says. "I never took any drugs or anything like that. I pray that the Russians, or whoever is doing the hacking, can hack into my files."
There is also a suggestion that the releasing of this information is meant to act as a sign that Russia is not the only country involved in doping. A majority of Russian athletes were initially banned from Rio 2016 after an independently commissioned report found evidence of a state-run doping programme. Russia was later given a blanket ban at the Paralympics.
"The way they went about it was not good, blaming the Russians alone," Christie says. "I can't put a figure on it, but I'm sure that Russia are not the only country that's doing it. How could it be just one country out of everyone else? I don't think it is at all. If you speak to most athletes, I think they would echo exactly what I said."
Christie now coaches British athletes such as sprinter James Ellington, Margaret Adeoye, and Nigel Levine. Asked whether he would like to see them release personal medical data, he said: "I wouldn't mind at all. I don't think my athletes have anything to hide. It's something for them to do, but if it came to the crunch I'm sure my athletes wouldn't mind."
But Christie also has a warning for those trying to crack down on doping in the sport. He believes WADA is too open about the advances in testing it is making, and that the media should play a role as well.
"I think sometimes they give people too much notice," he says. "If you've found a new test, you don't tell nobody. If you want to catch people cheating, and you've found a new test or system—EPO [a blood-boosting hormone that improves performance] or whatever it is—you don't tell the athletes that you've found a new test. You keep that quiet because that's the way you're going to catch people.
"When they do these programmes, they show too much. A lot of athletes, myself included, didn't know about half this stuff until you watch a programme on TV — Panorama or whatever — saying 'You can get this.'
"A lot of athletes don't even know these things. Automatically they're given the idea. They [the media] need to be more responsible."
Gabriel Evans, a teenage British cyclist, did exactly that. Evans, 19, was given a three-and-a-half year ban from competing in the sport in July after admitting to the use of EPO. In an interview with Cycling Weekly , Evans revealed that his temptation came after watching a BBC TV documentary.
"A lot of it was curiosity," he said. "I watched the BBC Panorama documentary ['Catch Me If You Can'] and there was certainly an element of curiosity."
Christie believes the sport should be more transparent. "I think we all have a responsibility for young athletes coming up, media and athletes alike. If you're putting out these programmes, you've giving athletes the wrong idea and I think it's totally wrong."