China Won't Tempt Tottenham Hotspur Players, Says Harry Kane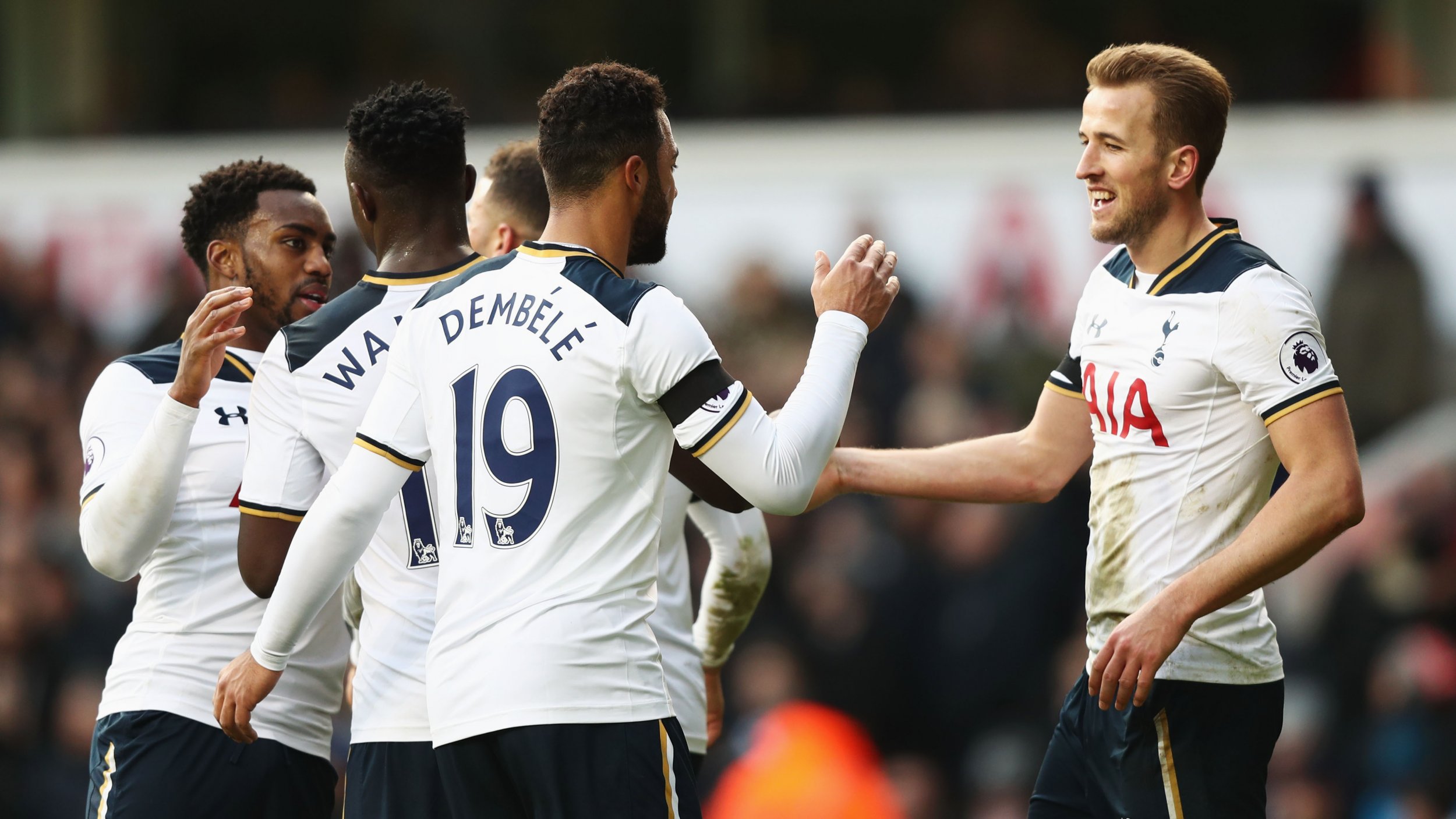 The riches of Chinese football offer no temptation to Tottenham Hotspur players due to the club's "bright" future, according to Harry Kane.
High-profile players, such as Oscar, Carlos Tevez and Axel Witsel, have been signed by clubs in the Chinese Super League during the January transfer window.
But Spurs striker Kane, who scored a hat trick in the 4-0 victory over West Bromwich Albion on Saturday, insists that none of Mauricio Pochettino's will have any interest in taking the same path.
"People are going to speculate about that but you can see how good a shape the club is in," said Kane.
"The future is bright. We've got one of the best managers in the world, if not the best. I'm pretty sure he'd stay [if a Chinese Super League club came in for Pochettino], he's starting a project here, we've got the stadium coming, so the future is very bright.
"I'd be very surprised if any of our players went out there, especially within the next couple of seasons. What we've got going on here is something very great and I think it would be silly for the players here not to be part of it."
Victory over West Brom took Spurs into second place in the Premier League table, following Liverpool's draw with Manchester United.
Pochettino's side faces Manchester City on Saturday at the Etihad Stadium.