The 2021 version of Spotify Wrapped is now live, but some users are struggling to see the feature in the app. If you are one of them, Newsweek has prepared a quick guide on how to get round the issue.
As usual, Spotify Wrapped contains data on your listening habits over the past year. Among other things, you'll discover who your top artists were, which songs you played the most and how long you spent with your favorite podcasts.
All of those insights are packaged in a colorful video slideshow that you can post on social media for others to see (and silently judge you for). Of course, if you are ashamed by your results—perhaps because they're dominated by one-hit wonders and guilty pleasures—you can always just let the occasion pass by without drawing any attention to yourself.
For those who do want to boast about their exceptional music taste, however, it's a pretty straightforward process. We've already published a walkthrough here, which explains how to find your Spotify Wrapped slideshow and how to share it on social media.
Is Spotify Wrapped Available Now?
Yes, Spotify Wrapped is available now. If you are logged into the app on your phone, there should already be a banner at the top of the screen.
You can access your 2021 roundup by tapping on it. Some users are reporting that they cannot see the banner, however.
Spotify Wrapped launches across all territories simultaneously, so it's not a case of waiting for it to be rolled out in your region. Updating or restarting the app probably won't fix this either.
The banner should be there for everyone right now, but there might be a short wait for your individual profile. If you are willing to wait, it will not take too long to appear.
What to Do If Spotify Wrapped Is Not Showing Yet
However, if you are experiencing unbearable FOMO as everybody else shares their roundups, there is a way to accelerate the process.
Follow this link on a mobile device that has the Spotify app installed and you should then be able to see the Wrapped banner at the top of your screen. If it's still not there, double-check that you are logged in to your profile on the app.
The Wrapped feature is not compatible with the web player version of Spotify, so you must have the app downloaded for this fix to work.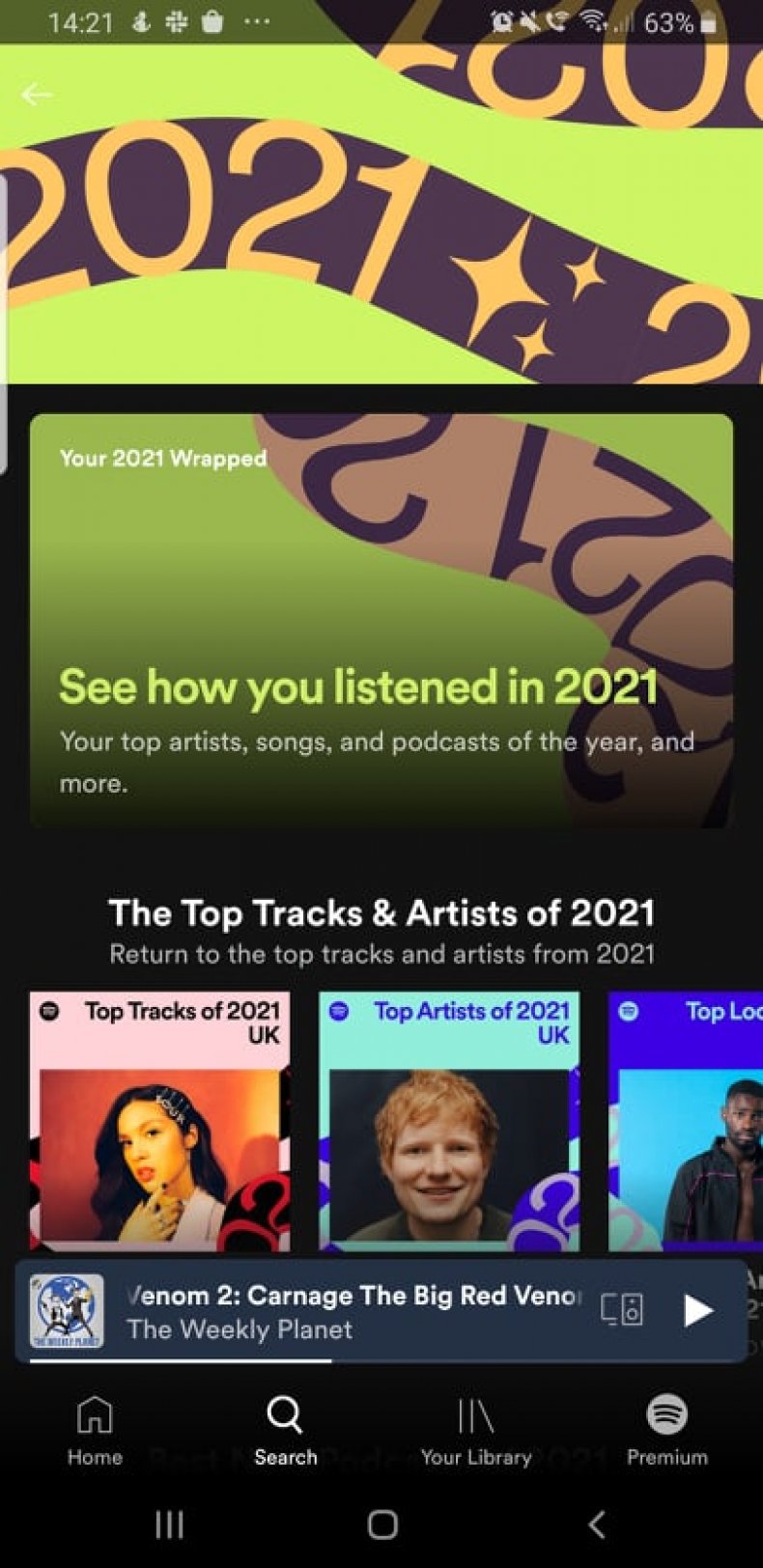 If you want to compare your Wrapped 2021 with roundups from previous years—and find out how your tastes are evolving or regressing—click here for detailed instructions on how to access your archived roundups.
To learn more about the version of the roundup feature that is intended just for artists, check out our interview with project lead Brendan Codey. Newsweek has also spoken to newcomer Mazie about what Wrapped means to her and other independent artists.