Squid Game, the engrossing Netflix K-drama series about a deadly survival competition, has captivated audiences worldwide.
The gripping drama sees 456 cash-strapped players battle each other in a series of extreme childhood-themed survival games for the chance to win a handsome money prize of 45.6 billion Korean won (around $38 million), with the losers of each game facing death.
Back when Squid Game was conceived by the series' director Hwang Dong-hyuk, he recalled he read several Japanese manga series/books at the time that were similar to Gambling Apocalypse: Kaiji as well as Battle Royale and Liar Game (more on both later below).
Inspired to graft elements of a survival drama into a Korean setting, Hwang told Cine21 he thought he could create "a new survival genre" where the game was "followed intuitively through very simple children's play," unlike the elaborate game settings Hwang had come across in Japanese survival dramas.
With fans desperate for more episodes following the series' open-ended final episode, which left viewers with more burning questions than ever before, Squid Game season 2 could be in the cards.
But while we await a potential second series, here are some other survival/game-themed series and films that Squid Game fanatics may enjoy in the meantime.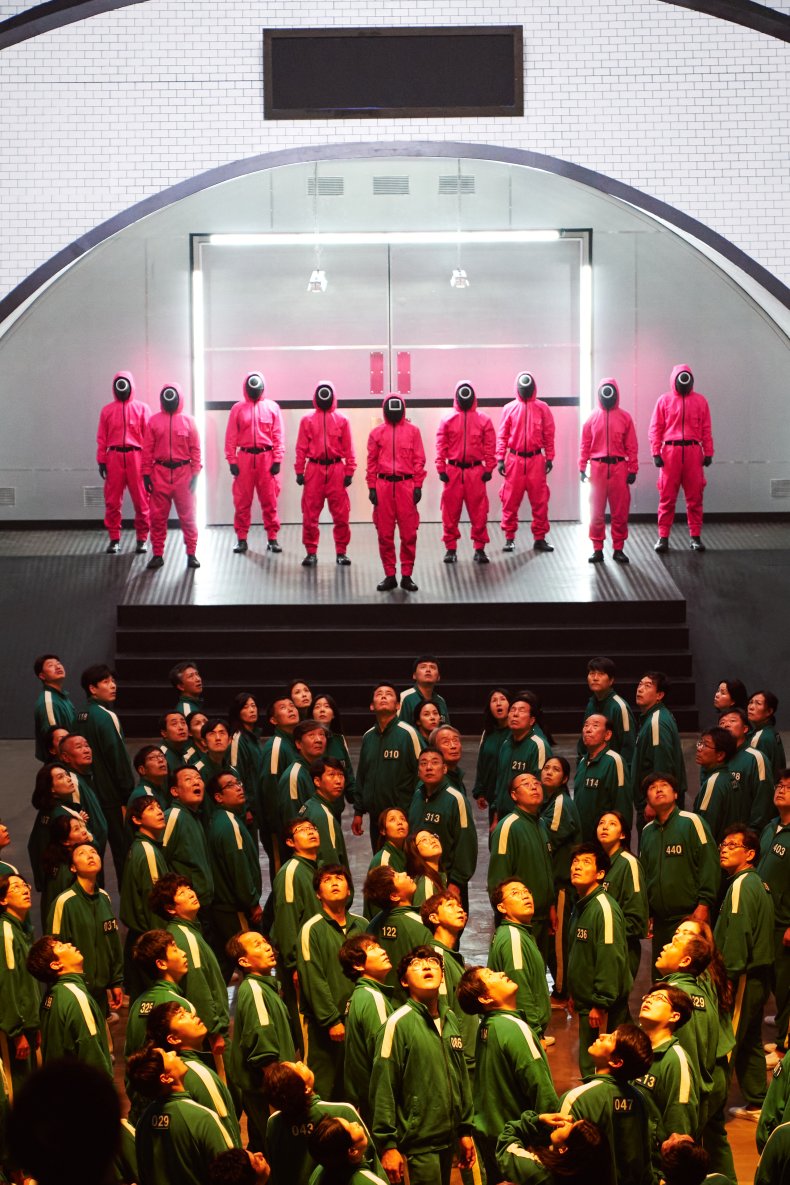 Sweet Home
Sweet Home is Korean fantasy horror drama based on a webtoon of the same name. The drama sees a reclusive high school student in a race against time to save humanity, after being thrust into a world where people turn into savage monsters that reflect their internal desires.
Directed by Lee Eung-bok, Sweet Home premiered in 2020 and also topped Netflix's top drama spot in several countries, becoming the first Korean series to enter the top 10 ranking in the U.S..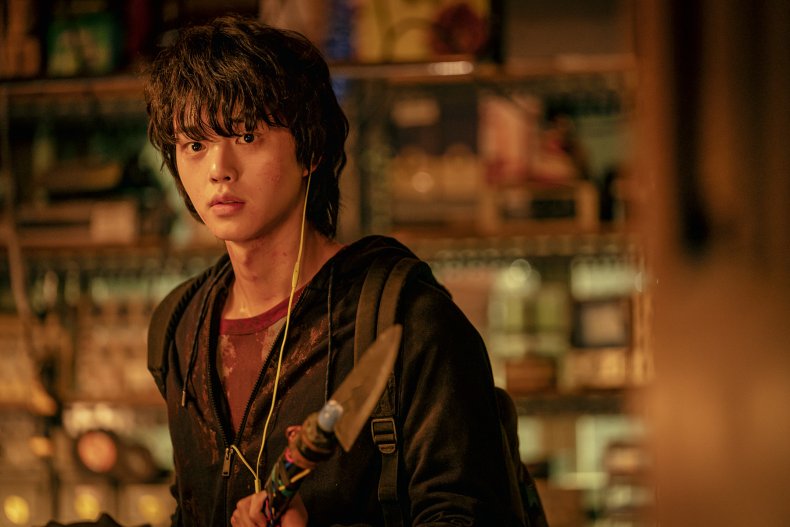 Lee is famed for directing a string of South Korea's biggest K-dramas series including Mr. Sunshine (starring Squid Game's Lee Byung-hun, who plays the Front Man), Guardian: The Lonely and Great God (also known as Goblin/Dokkaebi, which stars Squid Game actor Gong Yoo, who plays the salesman) and Descendants of the Sun (starring Song Joong-ki, from the recent Netflix K-drama Vincenzo and other series and films).
Sweet Home is available to watch on Netflix.
Battle Royale
The 2000 film based on a novel of the same name by Japanese author Koushun Takami follows a group of junior high students who are captured by the Japanese government. The students are forced to battle each other to the death, with those who are disobedient being killed off by members of the totalitarian government.
Battle Royale is available to watch on Amazon.
Alice in Borderland
This suspense action thriller based on the Japanese manga series of the same name sees a group of friends (including video game-obsessed Arisu) find themselves in a deserted parallel city after coming out of a public bathroom in Tokyo.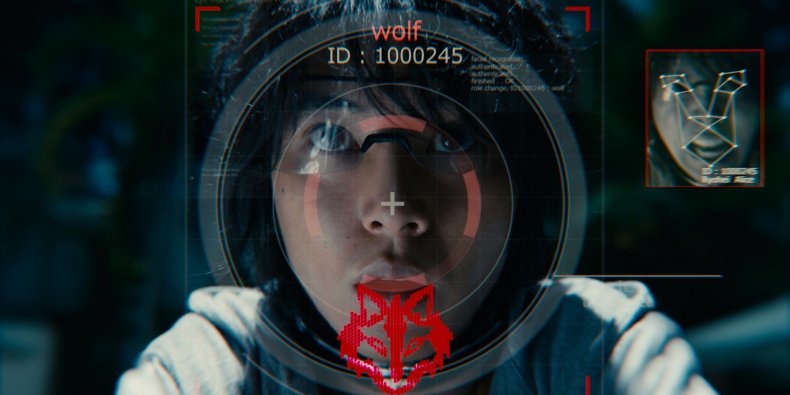 The friends are forced to participate in a series of fatal games and after each game, the "visas" of those who are successful are extended, while those whose visas expire are eliminated by death.
The original Netflix series, which premiered in 2020, was renewed for a second season barely two weeks after its debut.
Alice in Borderland is available to watch on Netflix.
The Hunger Games
Based on the novels by Suzanne Collins, The Hunger Games film series (the first of which was released in 2012), starring Jennifer Lawrence, Josh Hutcherson, Liam Hemsworth and other Hollywood stars, follows a group of people living in a dystopian world where a boy and a girl representative (each known as a "tribute") from each district is forced to compete in the annual Hunger Games event. The tributes are made to fight each other to the death until one survivor remains.
The Hunger Games is available to watch on Amazon.
3%
The Brazilian action drama is set in a post-apocalyptic world divided between those on the side of progress and others who fall on the side of devastation. A group of people are given a chance to join the more affluent, privileged part of society following an intense, competitive process, with only three percent of those chosen able to survive the deadly process.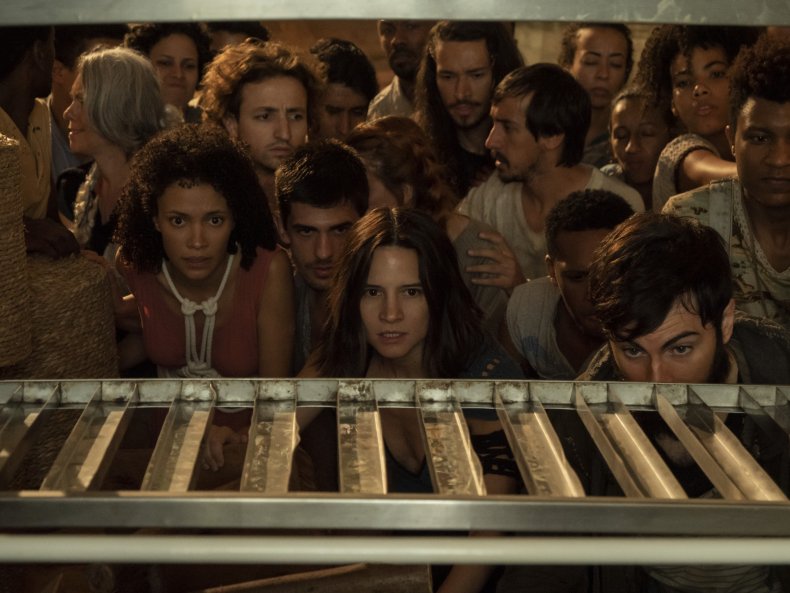 The series, which premiered in 2016 and went on for four seasons, ultimately questions "the dynamics of society that imposes constant selection processes we all have to go through, whether we like it or not," according to the series' director César Charlone, Variety reported back in 2015.
Charlone is also known for his Oscar- and Golden Globe-nominated 2002 film City of God as well as other Hollywood films including The Constant Gardener and Blindness.
3% is available to watch on Netflix.
Cube
The 1997 mystery sci-fi drama sees a group of strangers find themselves trapped in a maze of several cube-shaped rooms, some of which contain deadly traps. The film follows their attempts to move through each passageway and ultimately escape the maze without dying by trying to solve what triggers the traps and how they can be avoided.
Cube is available to watch on Amazon.
Liar Game
This 2014 Korean drama series, which aired on South Korea's tvN channel, is based on the Japanese manga of the same name by Shinobu Kaitani. The series sees a group of players each be given money to compete in a psychological survival game. The contestants must cheat each other out of the money they were given in order to win the top money prize.
There is also an earlier Japanese drama series from 2007 with the same title, which was also based on the same Japanese manga.
Although Liar Game is not currently available to stream on Netflix or Amazon in the U.S., with the unprecedented success of Squid Game fans have displayed an appetite for survival K-drama, so this could change soon.
Newsweek have reached out to Netflix about whether Liar Game will be available on the streamer in the future.