Sri Lanka Church Bombings Were Response to Christchurch Mosque Shootings, Defense Minister Suggests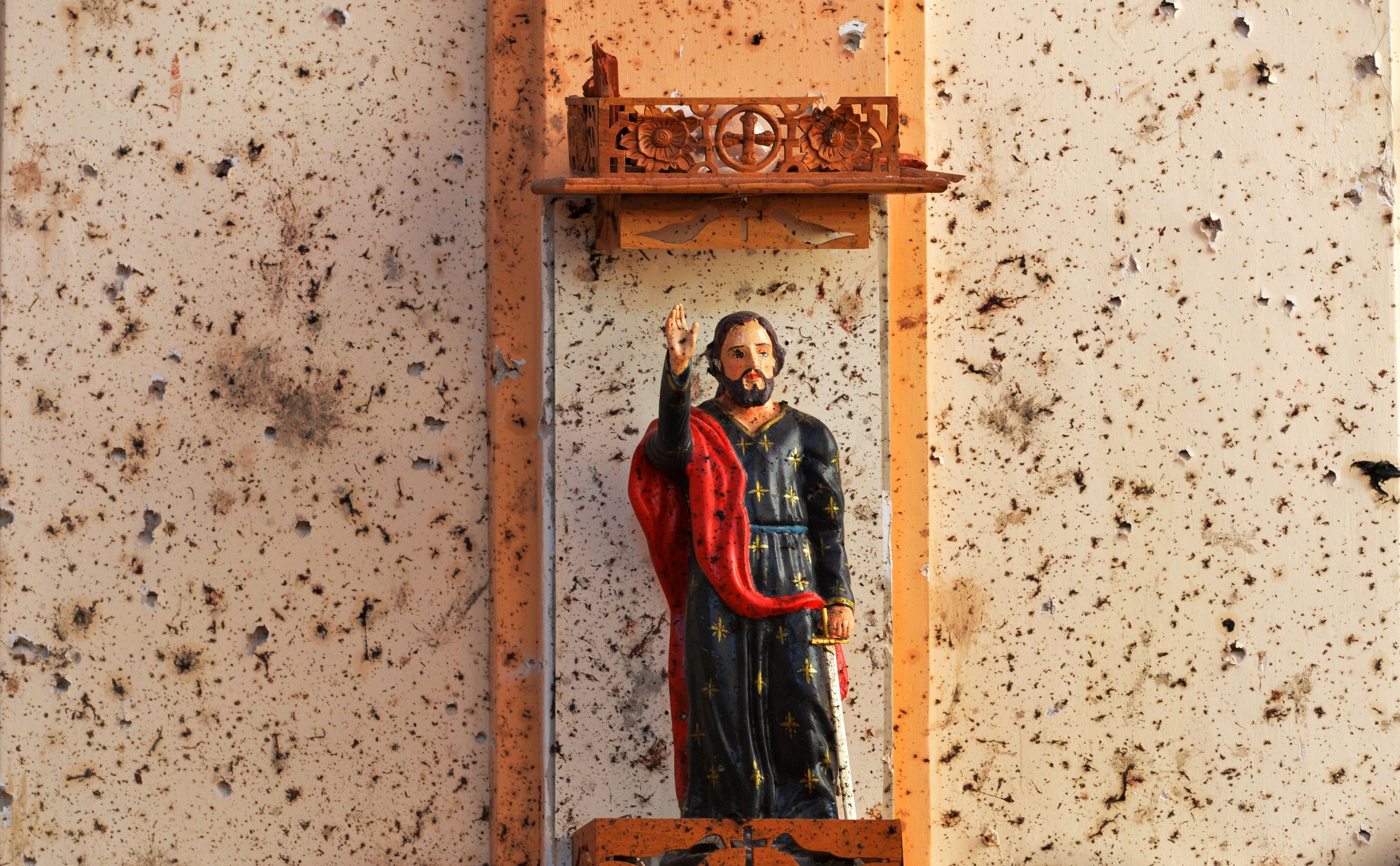 Sunday's devastating bomb blasts on churches and hotels in Sri Lanka were a direct response to the attacks on two New Zealand mosques carried out by a white supremacist last month, according to Sri Lanka's defense minister.
Michael Safi, a correspondent for The Guardian, reported Tuesday that Ruwan Wijewardene told journalists initial inquiries suggested the two attacks were linked. Wijewardene also told reporters that the death toll from the Easter Sunday attacks had risen to 321.
The coordinated bombings targeted multiple hotels and churches in the cities of Negombo, Batticaloa and Colombo. As worshipers congregated at churches and tourists enjoyed breakfast, suicide attackers detonated explosives in what has become the deadliest terror attack in South Asia in recent memory.
Local Islamist group National Thowheed Jamaath was believed to be behind the attack. However, the organization has no history of violent attacks and Sri Lankan officials suspect the militants had assistance from a separate international group.
Prominent Islamist militant organizations—including the Islamic State group (ISIS) and Al-Qaeda—called on Muslims around the world to avenge the 50 worshippers shot dead by alleged attacker Brenton Tarrant, a declared white supremacist, at two mosques in Christchurch, New Zealand, last month. Islamist groups cited the attack as evidence that the West and its allies were at war with Muslims worldwide, and that devotees must go on the offensive to defend Islam.
Wijewardene did not offer any clear evidence that those who planned and executed Sunday's attacks were motivated by the Christchurch massacres. Safi noted that Tarrant's killing spree was mentioned in confidential briefing notes shared with some Sri Lankan officials, which also noted one suspect had started uploading extremist content on social media following the shootings.
But Safi also cited experts who have suggested the five weeks between Christchurch and Sunday's bombs were not enough time to plan and carry out such a sophisticated attack. The target selection, recruitment and training of the suicide bombers, testing of explosives and final preparations of such a complex operation would likely have needed several months, according to terrorism specialists.
Such a plan becomes even more difficult when the local group believed to be responsible has no history of similar attacks, possesses limited resources and required assistance from outside the country.
At least 40 people have been arrested in connection with Sunday's bombings, The Washington Post noted. As Sri Lankan authorities continue their investigations, the picture emerging is one of a catastrophic intelligence failure, in which the nation's fractured political and security hierarchy allow the militants to slip through the cracks.
For example, intelligence notes describing the identities, whereabouts and targets of possible attackers were circulated in parts of Sri Lanka's government before the bombs went off, neither the Cabinet nor the prime minister are believed to have received them, The Guardian said.